Book an introduction to Casambi Pro
Casambi Pro for iPad is a new state-of-the-art tool for planning and commissioning wireless lighting control projects.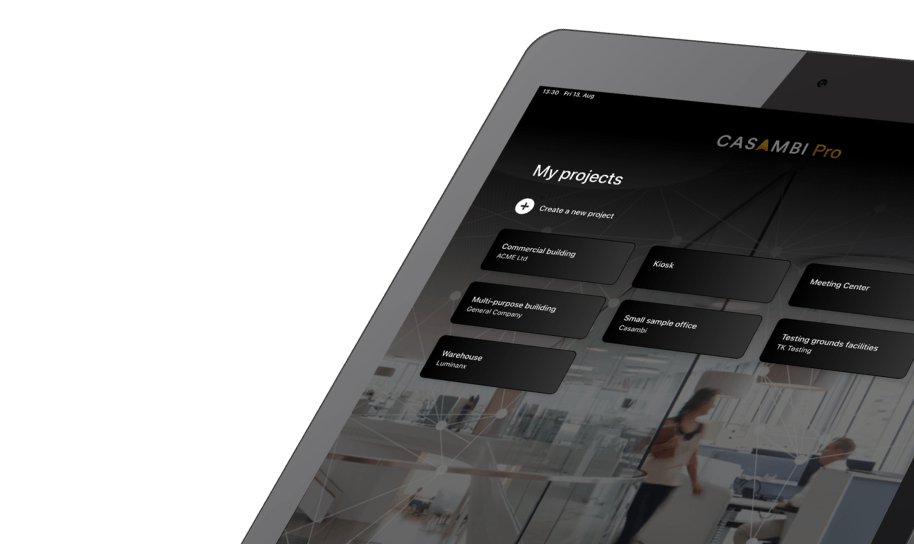 Casambi Pro is ideal for large-scale projects with repetitive functionalities and automated lighting controls.
You now have the opportunity to schedule a 30-minute demonstration with one of our experts, in which we'll take you through the key features and functionalities of Casambi Pro. You will also learn the types of projects Casambi Pro is designed for and discover just how transformative it is for large-scale projects.
Please submit your information, and we will be in touch shortly to set up a live demo.