VD220WCM
VD220WCM is a universal rotary dimmer for all kinds of loads. It has a powerful transientprotection of 2kV and is perfect to use in all Casambi applications where a rotary dimmer is more user friendly.
Through the Casambi-app you can set the rotary encoder to control any other Casambi compatible unit. This means that you can rotary dim any group/scene of other Casambi compatible dimmers, drivers, bulbs.
There is a possibility to rotary dim your load from multiple locations in a room through settings in the Casambi app.
There is also a possibility to kelvin-dim tunable white ready bulbs or drivers through the Casambi-app.
The dimmer is delivered complete with frames adjusted to Elko and Schneider Exxact, it makes it possible for wireless dimming through Casambi. The dimmer also fits most standard European frame systems such as Gira, Busch-Jäger, Merten and Berker.
VD220WCM also has a push input interface for push diming or switching between colors, for example.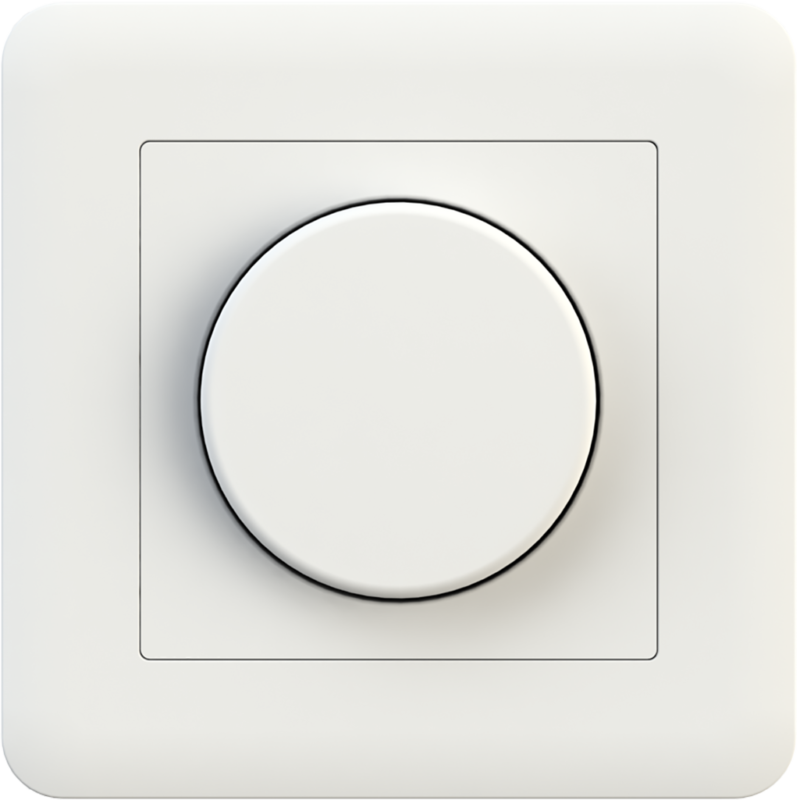 Art. number: V-40V0220-501
Input voltage: 220 – 240
Output: Phase cut, trailing edge, voltage.
Frequency: 50Hz
Power rating: 0 – 200VA
Standby power: 0.2W
Softstart: Yes
Diming range: 1 – 100%
Working temperature: -20°C +40°C