Professional lighting control software for commissioning partners, forward-looking lighting designers and consultants
Casambi Pro is ideal for large-scale projects with repetitive functionalities and automated lighting controls.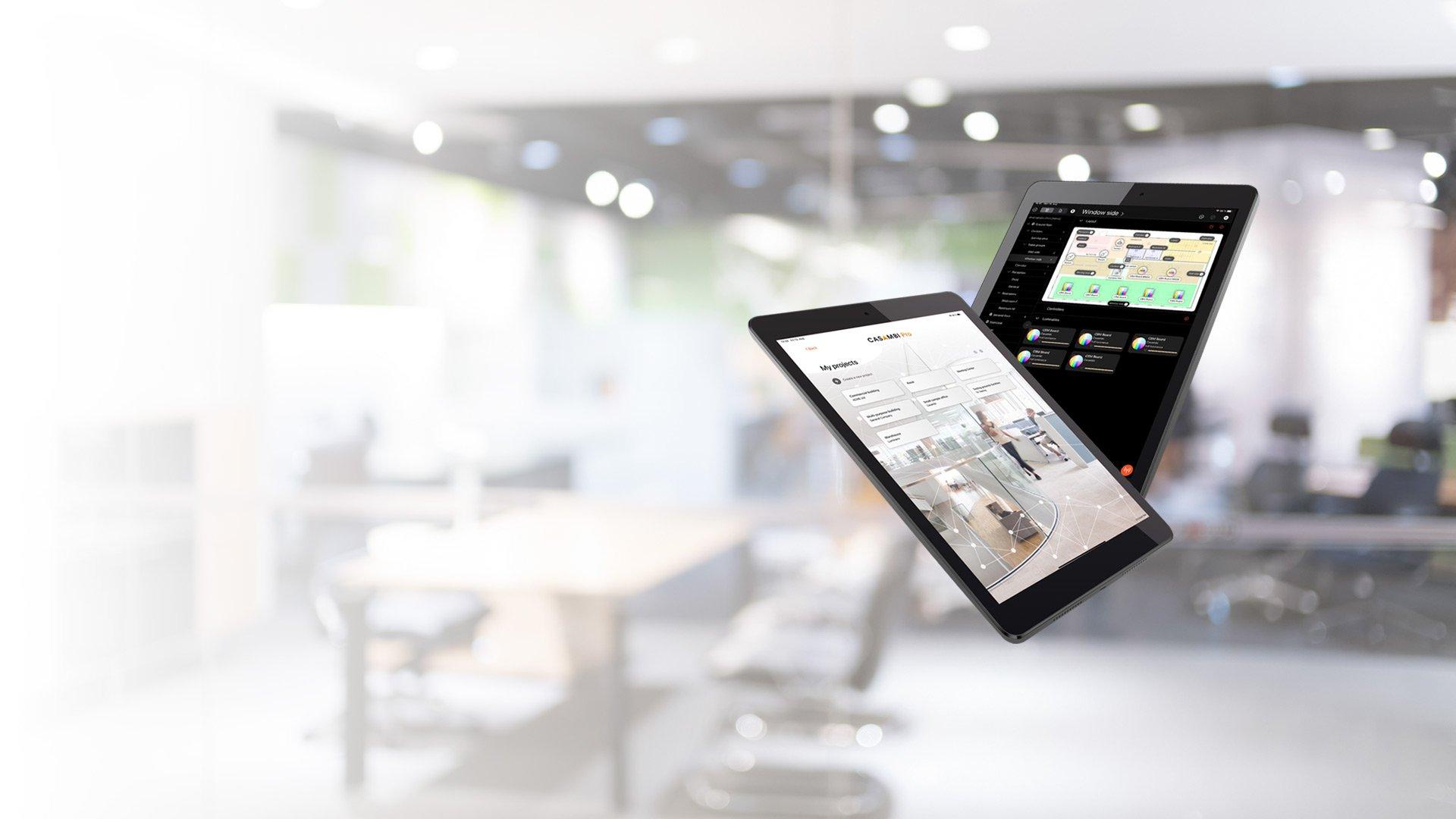 Fast and intuitive user interface with a new floor plan based design tool.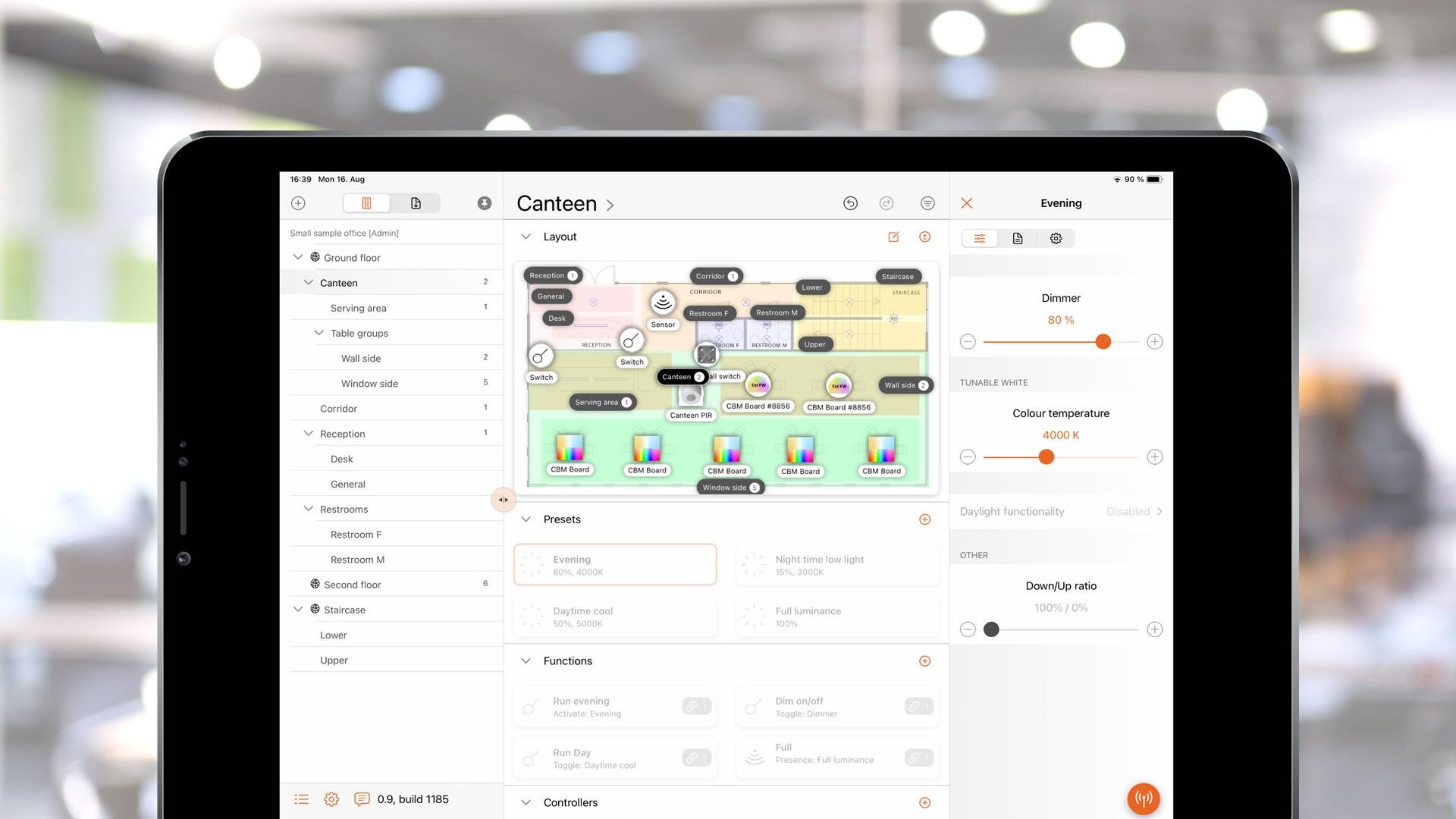 Project group hierarchy
Projects spaces, networks and device groups can be assigned as a hierarchical structure which can be used for navigating around the project, define network placements and scopes in the project. The user has full freedom to create their own structure as they wish.

Formatting panel
The formatting panel shows the details of the currently selected object in the project and can be used for editing selected objects property values.

Templates
Saves time in the design and commissioning phase. Configurations can be easily saved, inherited, and duplicated. Repetitive configurations can be saved as templates and then used in the project hierarchy.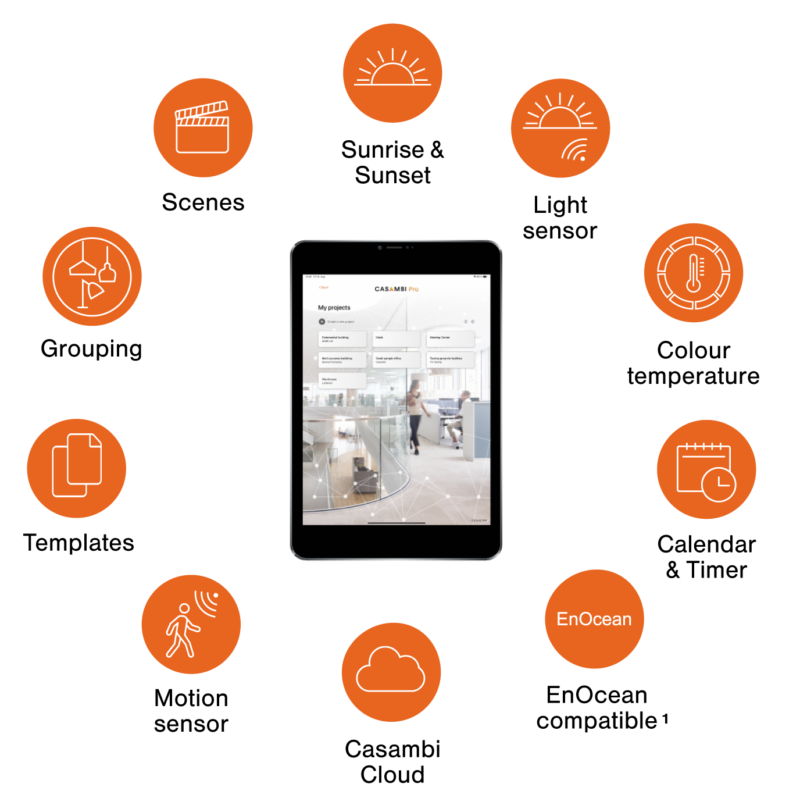 All advanced lighting controls needed for modern, fully automated lighting design projects.
Save time & money
Less time is needed on-site since the commissioning can be done remotely.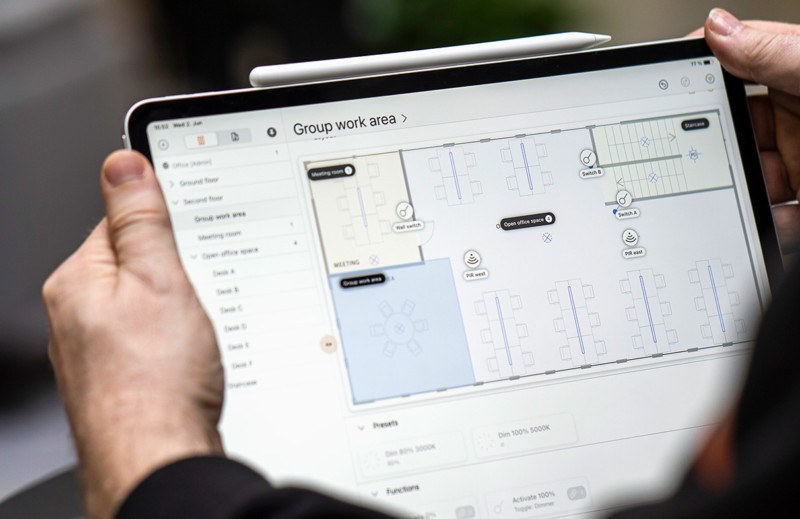 Building hierarchy with floor plans
Create a digital twin of your project and improve project efficiency.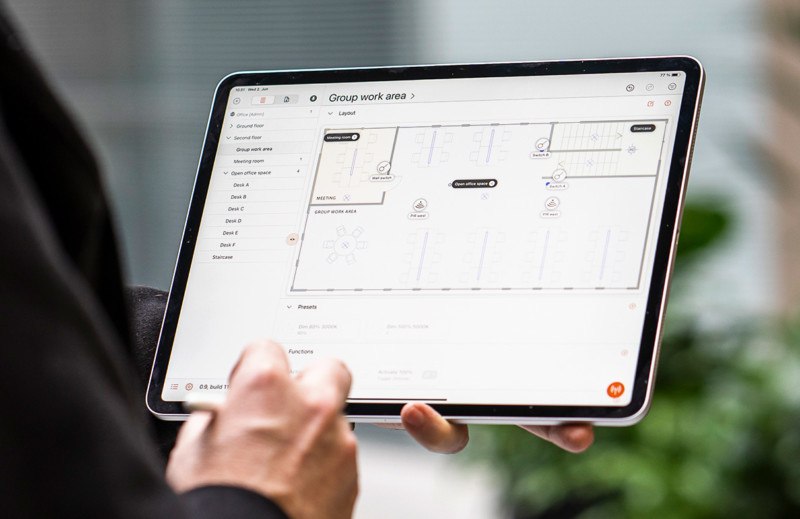 Manage all phases of the project from planning to facility management.
With Casambi Pro you can share projects and collaborate with multiple project parties.
Tutorials & support materials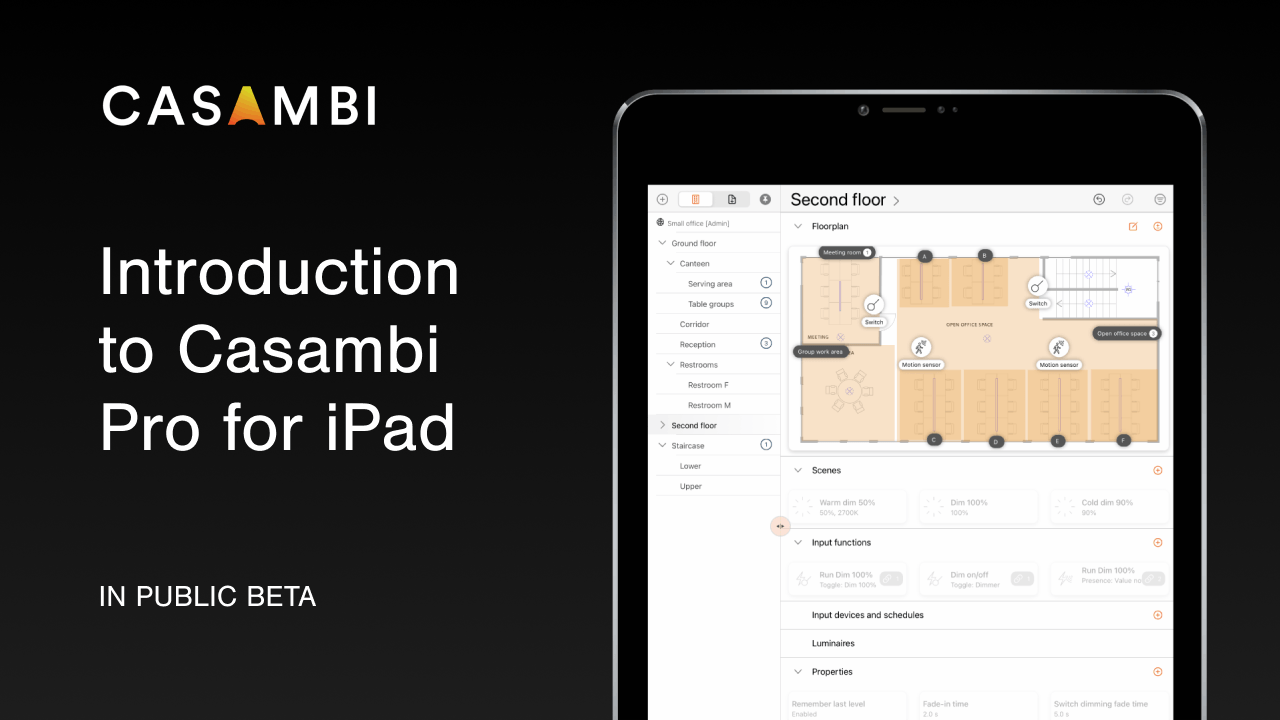 Introduction video to Casambi Pro for iPad
Get a brief introduction to the latest iPad configuration software tool from Casambi, specifically intended to allow lighting professionals to configure large projects efficiently.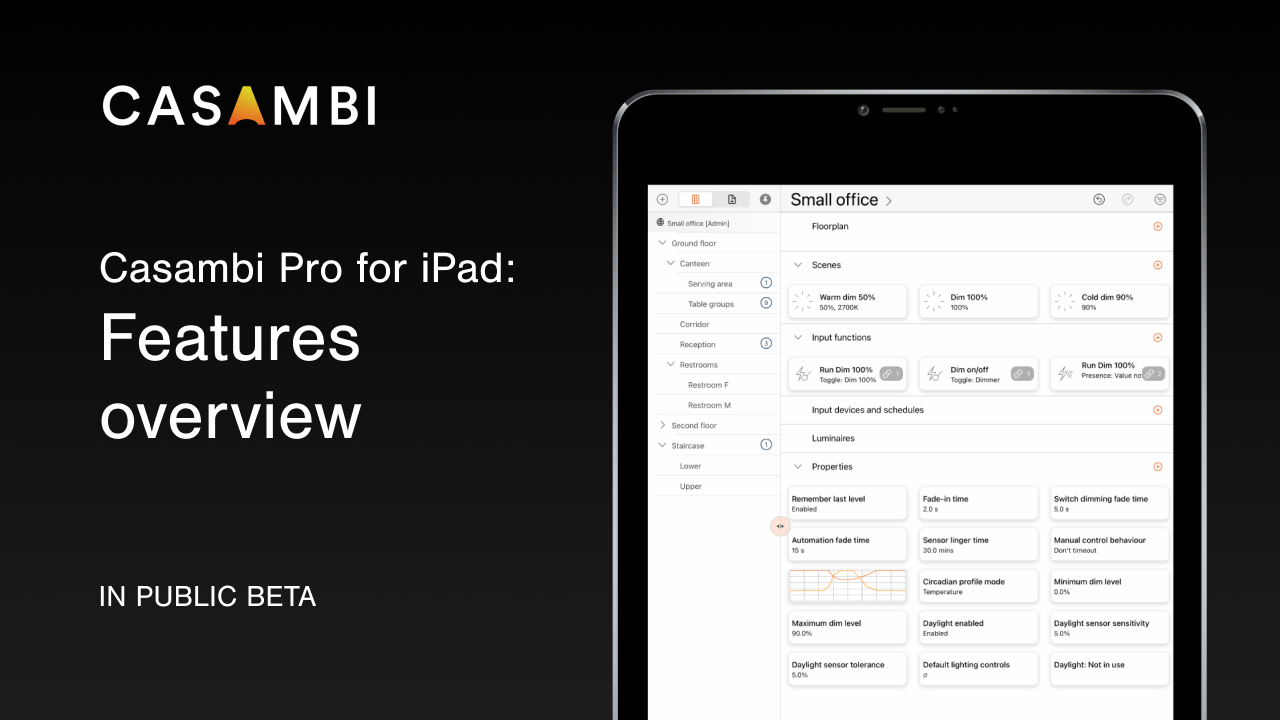 Casambi Pro for iPad: Features overview video
In this video you'll be presented with an overview of the features and functions available in the Casambi Pro iPad app that is now available in public beta.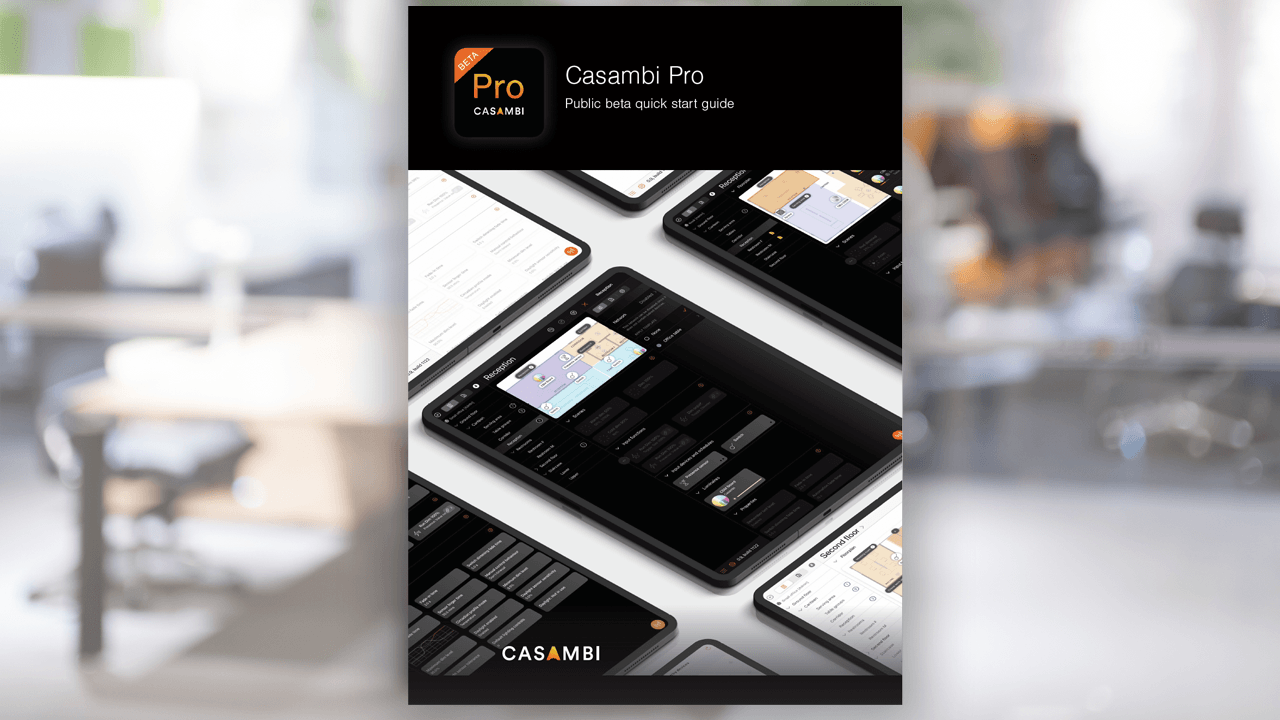 Casambi Pro for iPad – Public beta quick start guide
After downloading, please read the quick start guide, from which you can find information on key features, user interface, main elements, and suggested configuration process.
Casambi Pro for iPad available now in public beta.
More features will be available during the beta period in later software updates.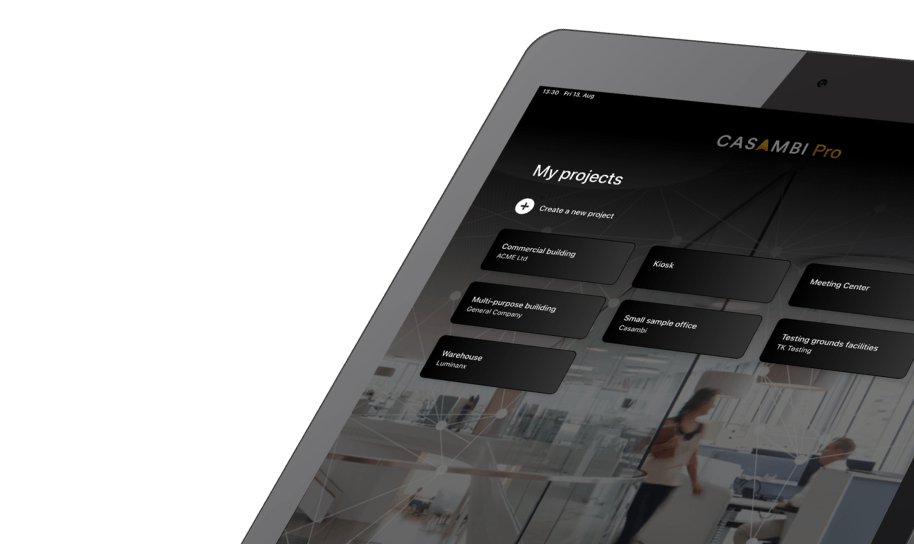 Beta release notes
1EnOcean support will be available later via a dedicated pairing app for iPhone.
The beta is primarily for partners to test their products and provide feedback, enabling the fine-tuning of Casambi Pro ahead of the official public release.
Notice: Projects made with Casambi Pro for iPad Beta release application might not work in Casambi Pro release (meaning the commercial release of Casambi Pro). The beta release is for testing and educational purposes only. We don't recommend using Casambi Pro beta version in real projects at this time.
Please note that Apple's TestFlight App must be downloaded prior to installing Casambi Pro for iPad. By clicking the "Download Beta version for iPad" you will be automatically directed to the download TestFlight App page, if it is not already installed.