Casambi Training Center
Enhance your knowledge!
The Casambi ecosystem and solutions are transforming the lighting marketplace. In order for people to stay up to date, we have developed educational courses for those who want to increase their Casambi lighting control knowledge or be recognized in the industry for their capabilities and feel confident when involved with Casambi installations.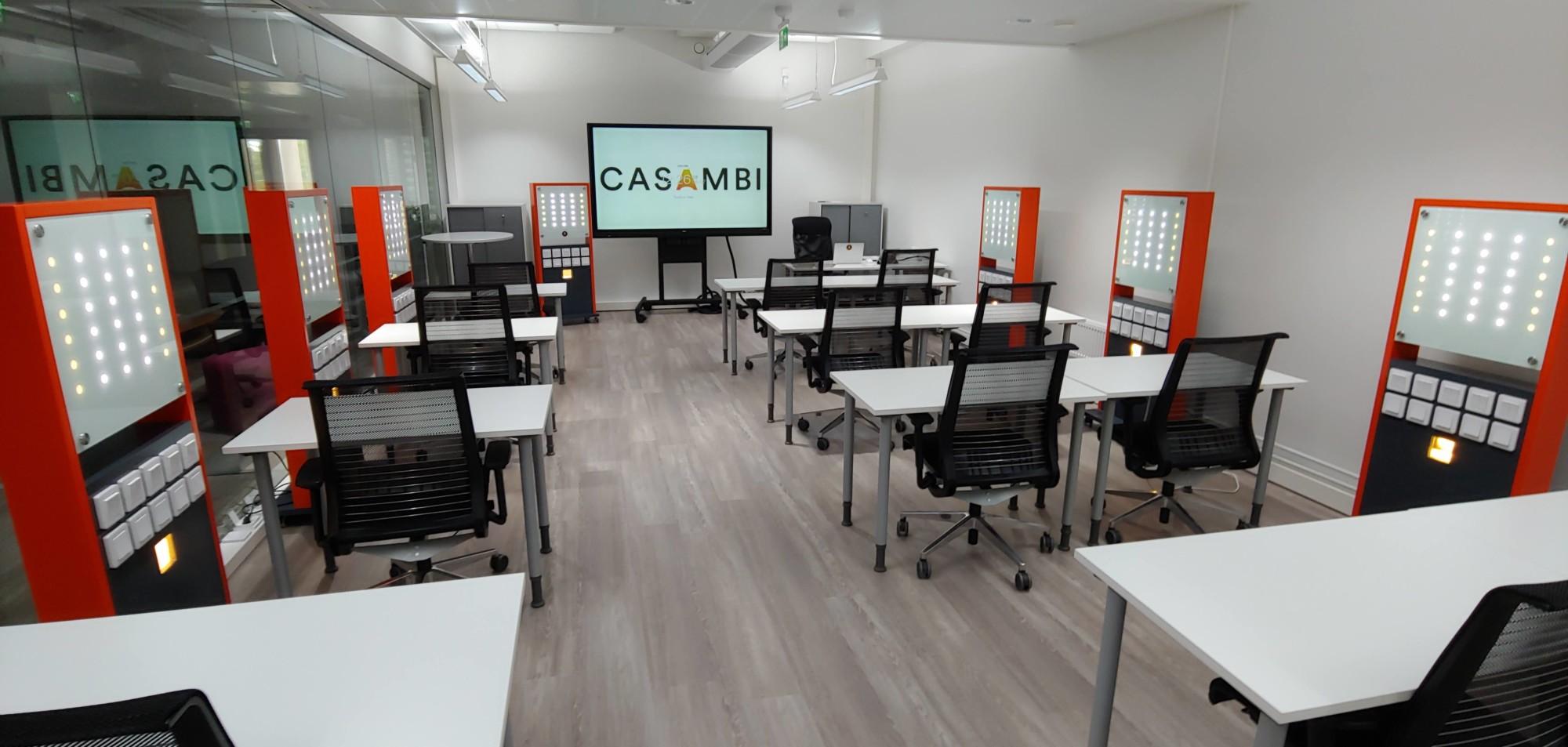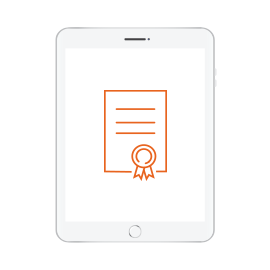 Introductory course (online)
This online introductory course provides an overview of the Casambi hardware & app features & functionality. It comprises a series of informational videos and access to presentations that can be stepped through at the participants own pace. Additionally, various practical tasks provide more familiarisation with the Casambi app.
Online courses are time-limited. When registered, participants will receive login credentials enabling access to the course material only for the duration of the course.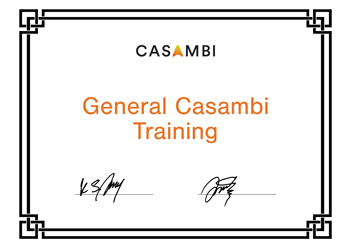 General Casambi Training
This training is designed to provide the participant with a good general overview of Casambi's hardware products, app features and functionality, and some hands-on practice using the Casambi app. This course is suitable for anyone wishing to know more about Casambi solutions and is interested to learn more about the Casambi app and its possibilities for simple wireless lighting control.
The course is held at our head office in Espoo, Finland.
System Proficiency Training
This training is intended for participants who already have some experience using our app but would like to know more about some of the more complex functionalities. We will cover aspects such as system settings, circadian & daylight scenes, animations, time-based scenes, sensor configuration, timer set up, and control hierarchy in more depth. There will be hands-on exercises to ensure participants receive a good practical understanding of how to apply the knowledge.
The course is held at our head office in Espoo, Finland.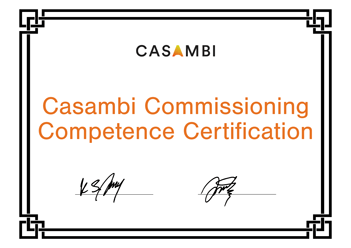 Commissioning Competence Certification
This two-day assessment is intended to evaluate a participants existing competences and abilities to commission Casambi installations. A participant must pass the appraisal in order to obtain certification and be listed on our website. Certification is specific to an individual. The course consists of recommendations for the commissioning process, programming best practices, hands-on tasks, and a larger practical programming evaluation. Extensive Casambi experience is essential, so a pre-evaluation may also be required before participation can be confirmed.
The course is held at our head office in Espoo, Finland.
Configuration Software Training
For manufacturers who wish to create, configure and test Casambi devices specifically suited to their applications we offer a specialist course covering how to define device technical parameters and visual appearances for use in the Casambi app. Additionally we cover the use of our Utility app for evaluation of development configurations and in-production testing.
The course is agreed and organized on a case-by-case basis.
Courses
All classroom courses are held at our Head Office in Espoo, Finland, and are provided free of charge.
Casambi provides refreshments and lunch on the training days.
COVID-19: Courses held at our Head Office are on hold until further notice
If you are interested in a course, please select your preferred course choice, complete your contact information, and also tell us a little about your current experience with Casambi or any particular requests you may have.
Note that this is only an "expression of interest". Upon receiving your inquiry we will check and return with a confirmation or a request for further details. Course spaces are limited and filled on a first-come-first-served basis. Additional pre-evaluation may be required before participation to the Commissioning Competence Certification can be confirmed. For courses held in Finland, please do not make any travel arrangements until you receive our confirmation and additional informational document.
2020-07-13
ONLINE: Introductory course
4-day access from start date
Course full
2020-07-20
ONLINE: Introductory course
4-day access from start date
Course full
2020-07-27
ONLINE: Introductory course
4-day access from start date
27 seats left
2020-08-10
ONLINE: Introductory course
4-day access from start date
28 seats left
2020-08-11
General Training
2 days
On-hold
2020-08-13
System Proficiency Training
1.5 days
On-hold
2020-08-24
ONLINE: Introductory course
4-day access from start date
29 seats left
2020-08-25
Casambi Commissioning Competence Certification
2 days
On-hold
2020-09-07
ONLINE: Introductory course
4-day access from start date
30 seats left
2020-09-08
General Training
2 days
On-hold
2020-09-10
System Proficiency Training
1.5 days
On-hold
2020-09-16
Casambi Commissioning Competence Certification
2 days
On-hold
2020-09-21
ONLINE: Introductory course
4-day access from start date
29 seats left
2020-10-05
ONLINE: Introductory course
4-day access from start date
30 seats left
2020-10-19
ONLINE: Introductory course
4-day access from start date
30 seats left
2020-10-20
General Training
2 days
On-hold
2020-10-27
Casambi Commissioning Competence Certification
2 days
On-hold
2020-11-02
ONLINE: Introductory course
4-day access from start date
30 seats left
2020-11-10
General Training
2 days
On-hold
2020-11-12
System Proficiency Training
1.5 days
On-hold
2020-11-16
ONLINE: General introductory course
4-day access from start date
30 seats left
2020-11-18
Casambi Commissioning Competence Certification
2 days
On-hold
2020-11-30
ONLINE: General introductory course
4-day access from start date
30 seats left
2020-12-01
General Training
2 days
On-hold
2020-12-03
System Proficiency Training
1.5 days
On-hold
2020-12-09
Casambi Commissioning Competence Certification
2 days
On-hold
2020-12-14
ONLINE: General introductory course
4-day access from start date
30 seats left