Smart lighting control for outdoor applications
The digital refinement of outdoor lighting is having a huge impact on the planet and people alike. By incorporating wireless control and smart sensors, LED lighting becomes context-aware and endowed with capabilities to optimize energy use while providing a fantastic user experience.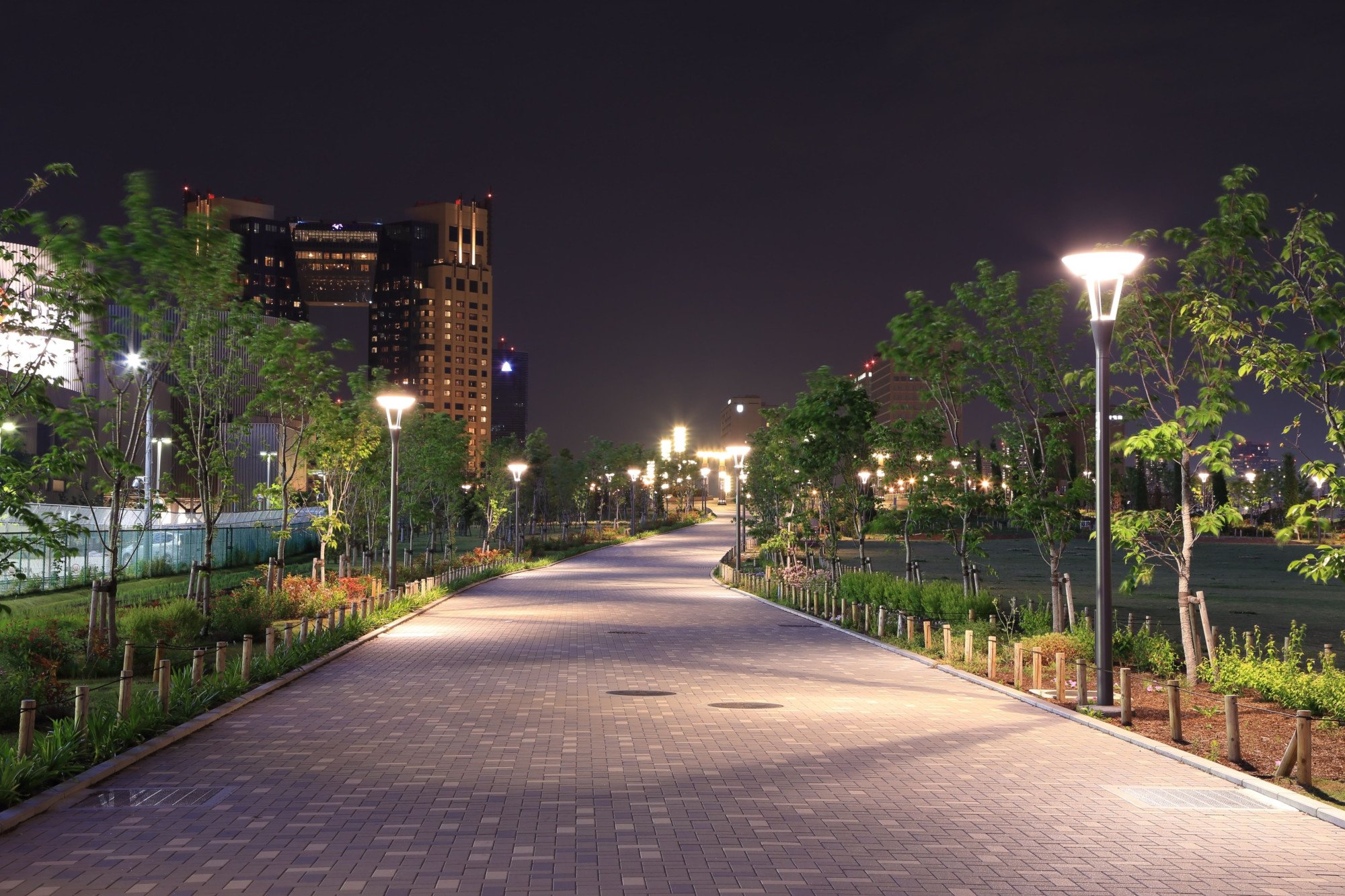 Significant energy savings are achieved through adaptive lighting schemes. Schedule-based dimming of streetlights complemented with movement detection can reduce security concerns. The implementation of tunable white lighting in ecologically sensitive areas can slow biodiversity loss caused by light pollution.
While smart outdoor lighting control is indeed critical to health and safety, it can also be used to create bespoke façade lighting to arouse attention and enkindle a lasting emotional connection with places.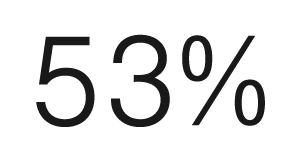 Traditional street lighting contributes to more than half a municipality's total electricity bill (UN)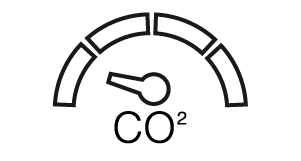 Introducing smart outdoor LED lighting in the US will save US$6 billion annually and reduce Co2 emissions by the equivalent of taking 8.5 million cars off the roads for a year (World Bank)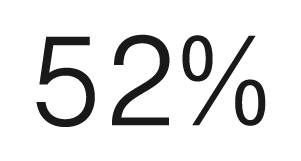 Artificial lighting has reduced moth and caterpillar populations by half relative to unlit sites, destabilizing local ecosystems (EU Commission)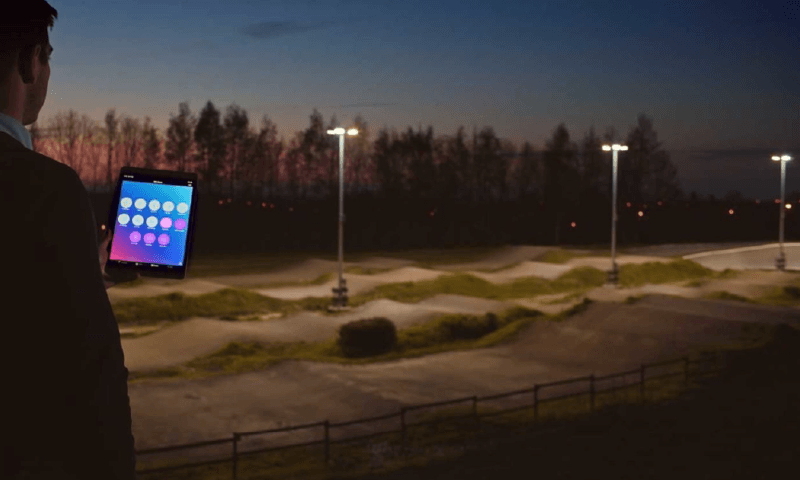 Wireless lighting control for outdoor environments
Casambi offers the perfect solution to meet modern cities' stringent lighting control needs while tapping into further energy savings with sensors and other solutions from the Casambi Ecosystem.
Novel experiential lighting can be created in and controlled from the Casambi App, while remote access and integration of Casambi networks with centralized management systems enable data sharing and proactive action taking.
"Greeks gave to humanity the gift of the Olympic Games and also the gift of Democracy. With the new lighting of the Panathenaic Stadium, this heritage will become even more brilliant and will enlighten the entire world […] In addition to the glow, with the new lighting, you also set the example for technology that remains inseparably linked to sustainability."

Thomas Bach, President, International Olympic Committee President
Design considerations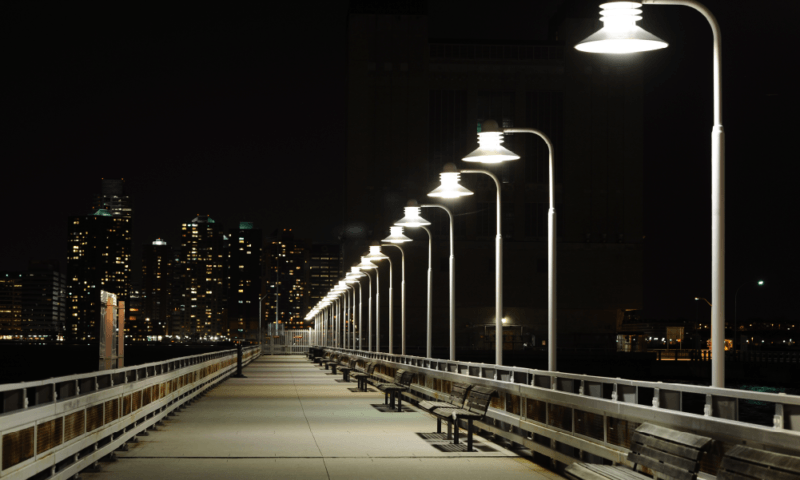 Easy Installation for Public Spaces
Casambi enables the 1-to-1 replacement of old lighting stock without changing the existing electrical Infrastructure. Wireless communication makes for easy commissioning and configuration of outdoor lighting systems via the Casambi App, through which it's possible to adjust light output according to timeslot, ambient light, or one-off needs.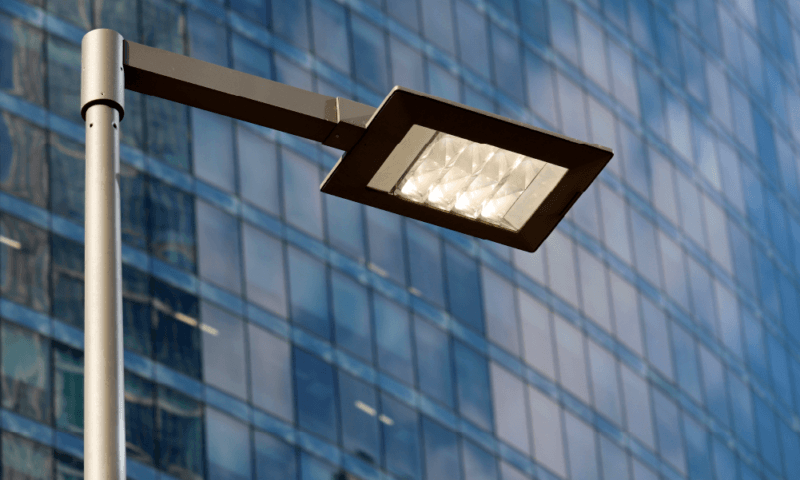 Robustness
Using mesh technology based on Bluetooth Low Energy, Casambi forms a super-fast and highly reliable connection. If one smart device in the network suddenly becomes unavailable, in the mesh network data is automatically rerouted to prevent a connection drop.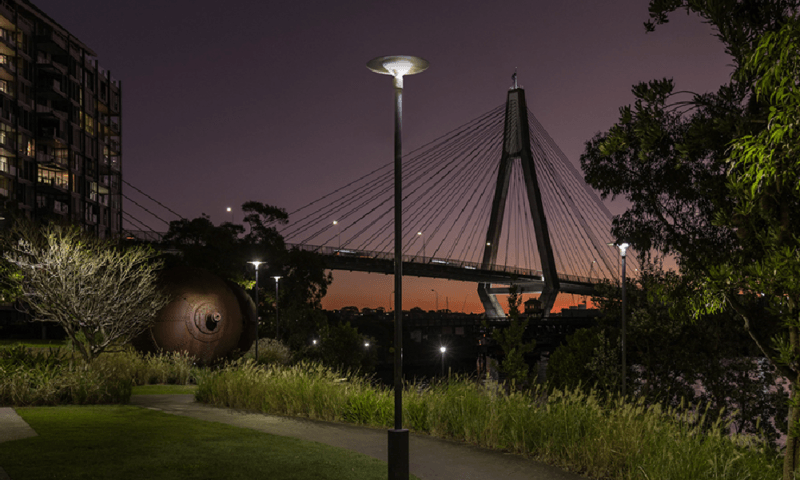 Long Range
Casambi supports Bluetooth 5, which is the latest version of Bluetooth Low Energy. It quadruples the wireless range from 50 to 200 meters in free air – making it a great solution for outdoor applications.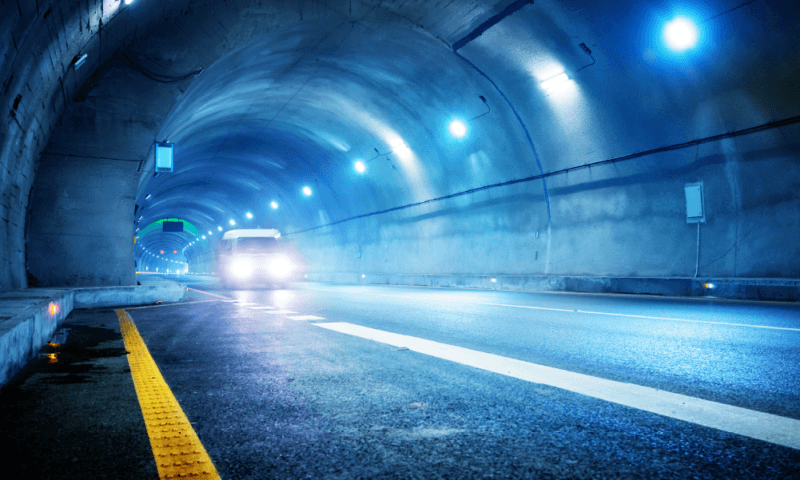 Security
Casambi has been deployed in mission-critical environments, where reliability and security of communication are critical. Our system is robust in design and has been certified as cyber-secure in accordance with global standards.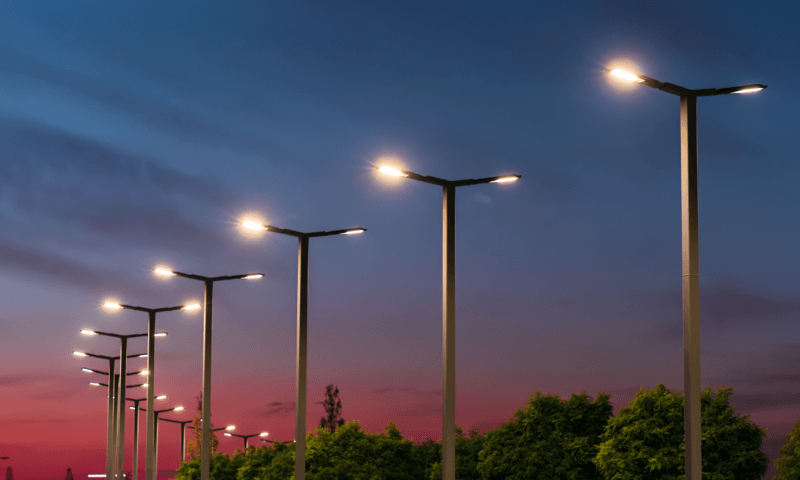 Compatibility & Interoperability
Zhaga-D4i-certified and NEMA-compatible sensors and communication nodes are available in the Casambi Ecosystem, making it easy to add or upgrade outdoor luminaires. This guarantees multi-vendor interoperability.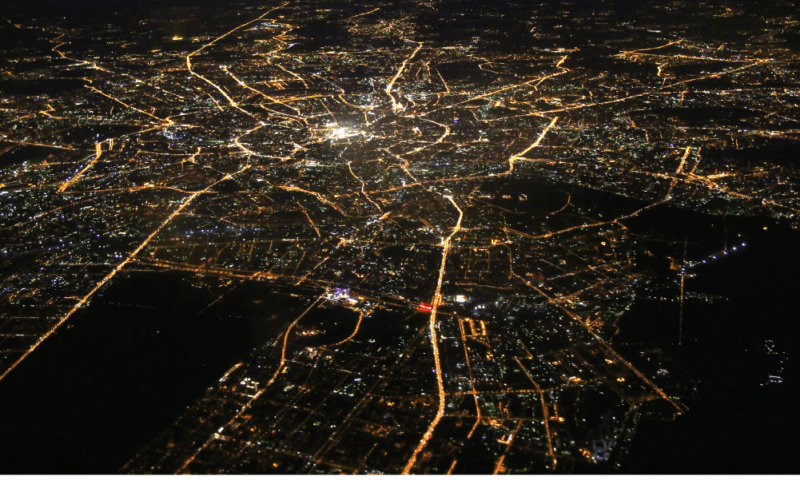 Integration with City Infrastructure
Casambi offers a Cloud API [Beta], which allows the integration of Casambi networks into third-party city dashboards and applications. Using real-time insights, it's possible to continuously improve the sustainability and efficiency of outdoor lighting networks, where they become part of the smart city infrastructure.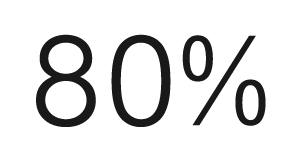 It is estimated that LED streetlights with smart control can yield 80+% in energy savings.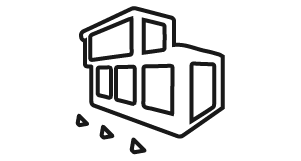 Modern façade lighting boosts an area's economic value by enhancing its attractiveness.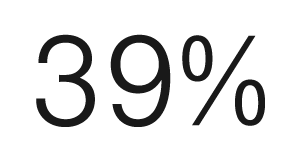 Controllable outdoor lighting cuts crime by 39% (University of Chicago).
All the features needed for modern lighting control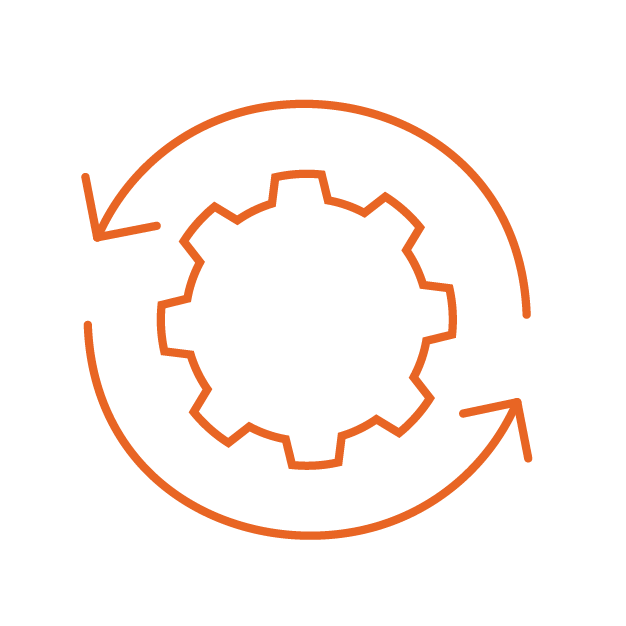 Non-disruptive installation and rapid commissioning
Wireless lighting can be installed without causing public facility downtime, and can be commissioned remotely from an app.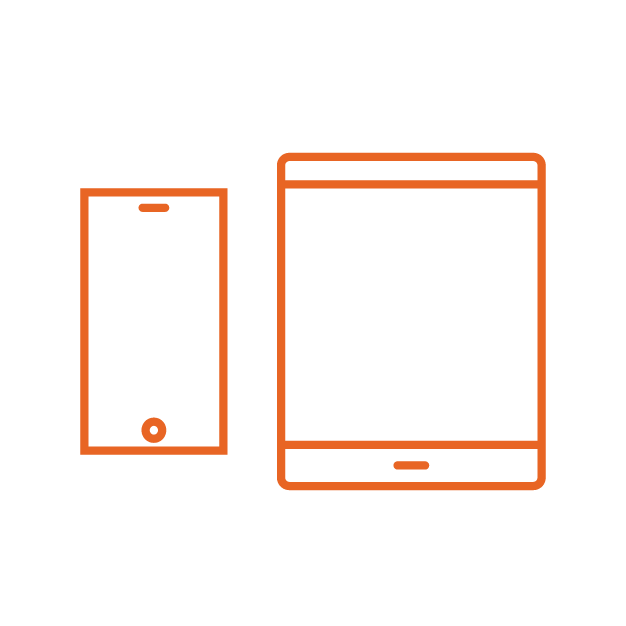 Controlled from mobile devices
Luminaires can be turned on/off remotely, easily reconfigured, and recommissioned from a mobile device.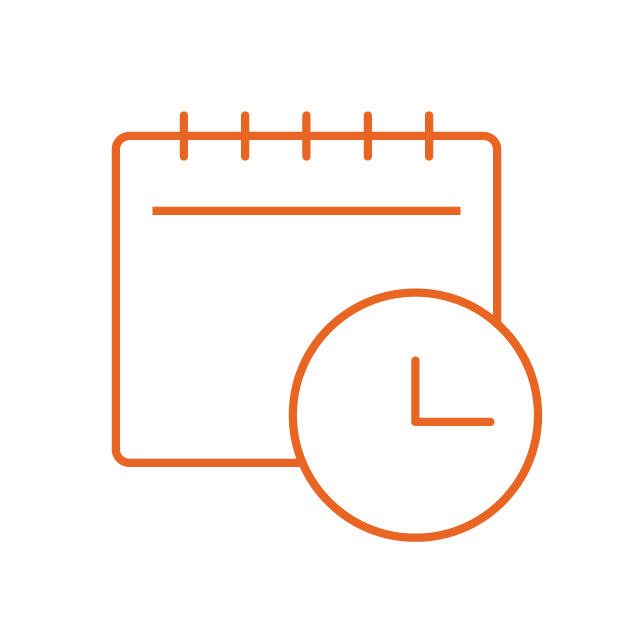 Scheduling and timers
It is possible to create time-based scenes that turn on, off, or dim selected luminaires to pre-set levels according to bespoke needs.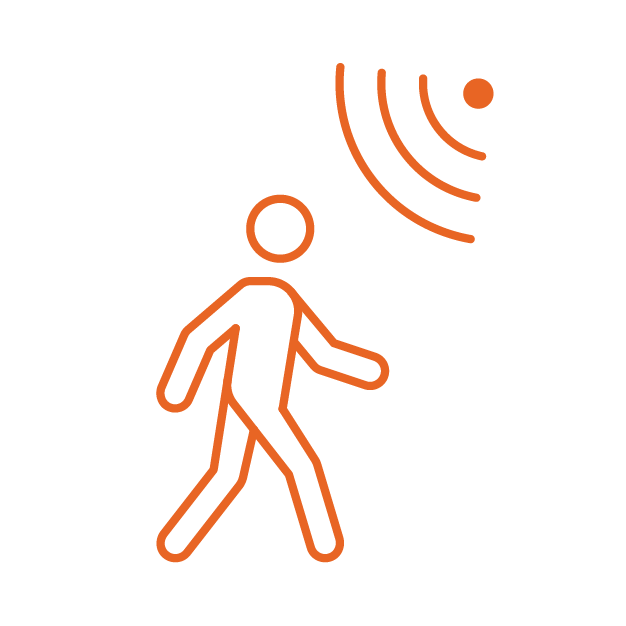 Occupancy detection
Sensors can detect motion to indicate the presence of a person and automatically turn on lights only when they are needed.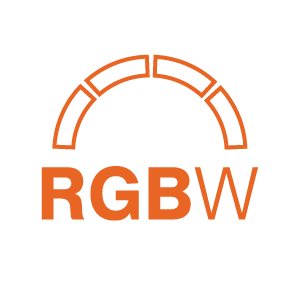 Theatrical Experience
Outdoor lights with RGBW features create specific atmospheres within public spaces, with instantaneous color change possible through the Casambi App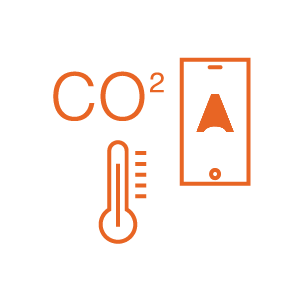 Environmental monitoring
Connected lighting can be used as an onramp for other applications such as air quality control or noise pollution monitoring.
Daylight harvesting
Adjustable lighting strategies can be programmed and implemented – such as daylighting, whereby automated controls can adjust the lighting to maintain a target level, reducing energy costs.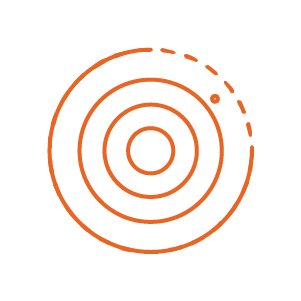 Anomaly detection
Remote monitoring, automated fault detection, testing, and predictive maintenance eliminate the need for patrols and the cost of expensive maintenance callouts.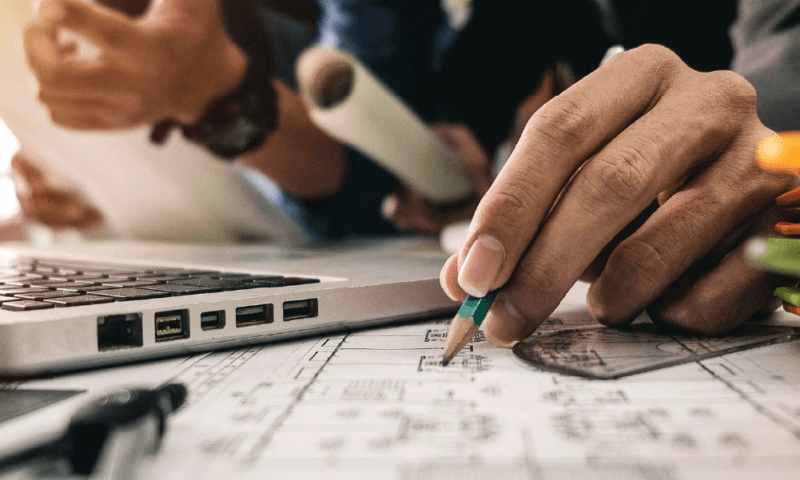 Specify with Casambi
Our dedicated Specification Success Team is here to help clients with any product or project-related questions. We also offer a rich library of application use cases and other materials explaining our technology offering.