Meet Casambi Pro
Your new tool for commissioning and managing complex lighting projects.
Creativity is about breaking out of established patterns in order to look at things in a different way. That's where Casambi Pro helps. Using visual thinking, safely play around with your configuration ideas until ready. Then upload them to the hardware in a flash.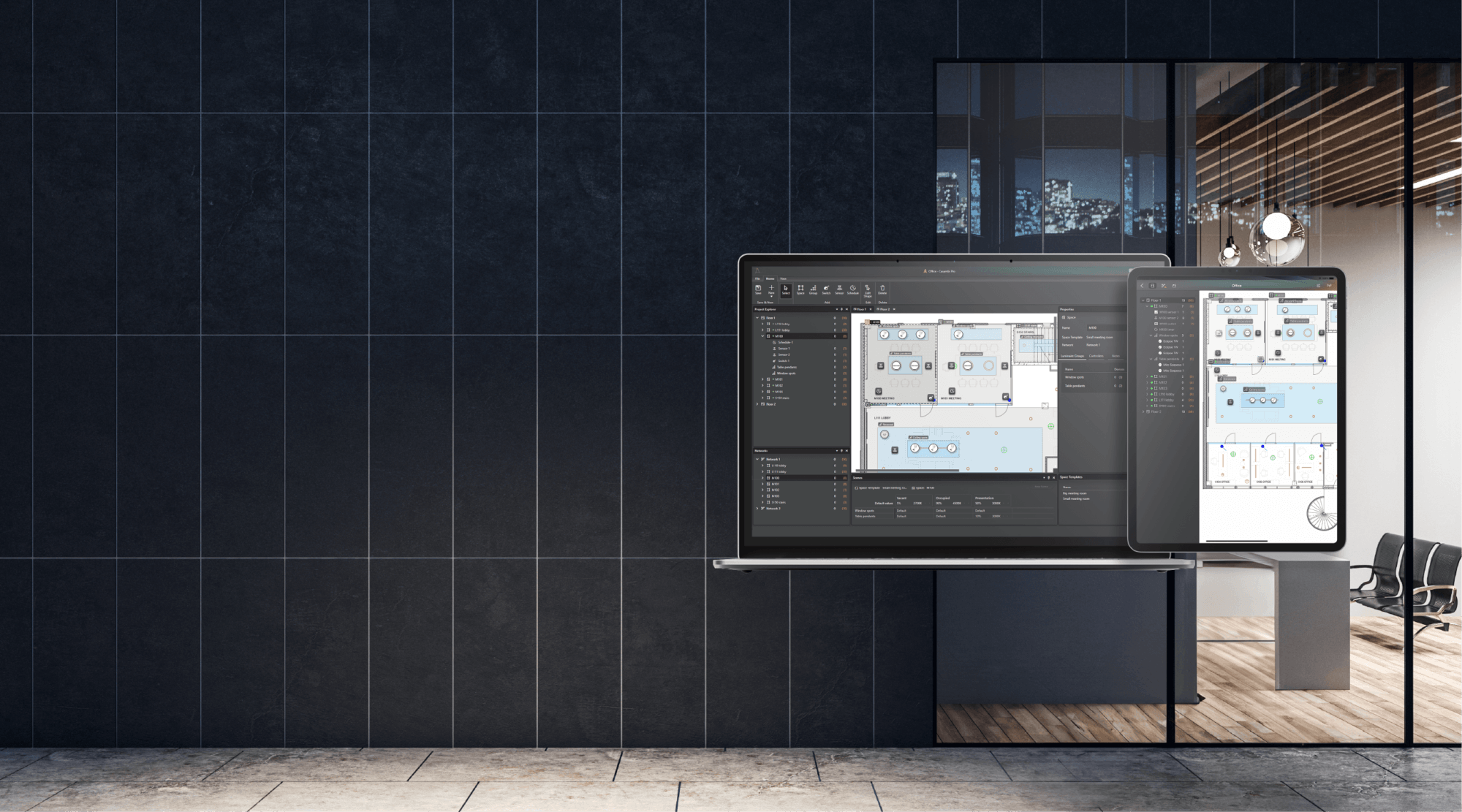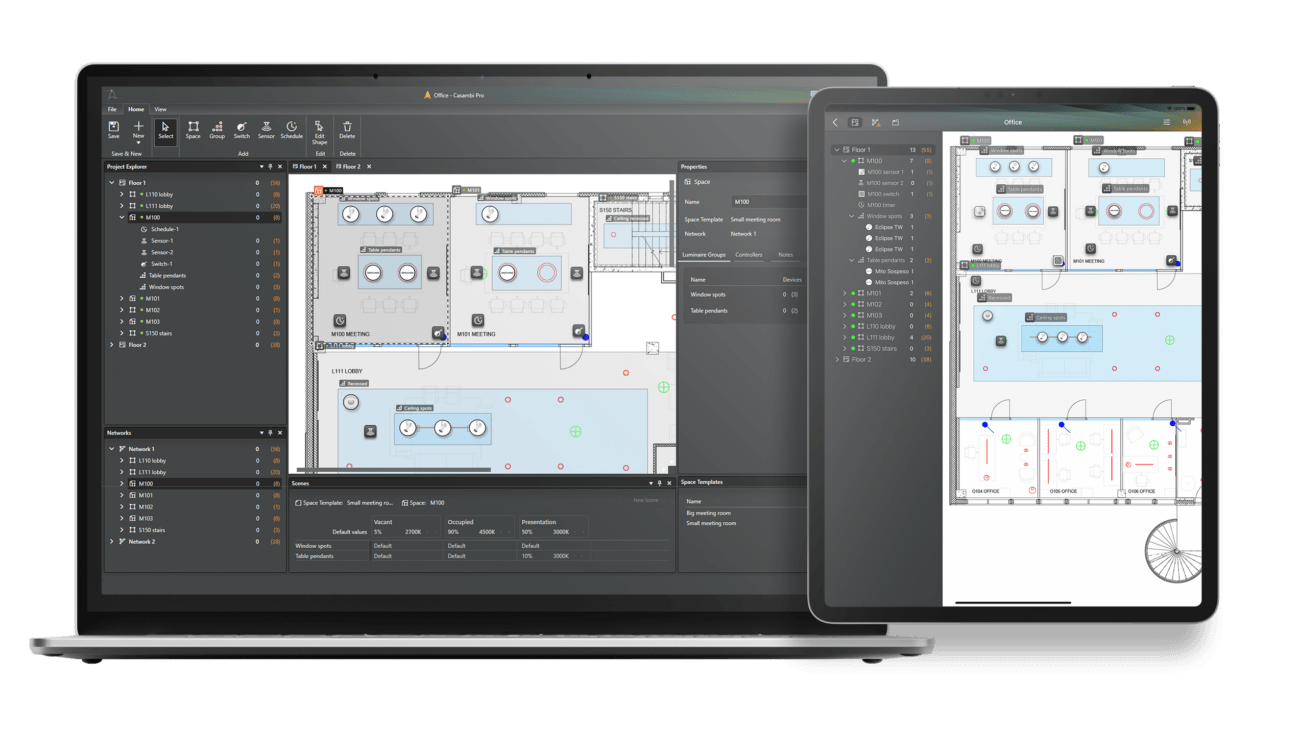 Casambi Pro: Simplifying lighting control configuration for professionals.
Are you tired of grappling with complex technical configurations when setting up large-scale lighting projects? Meet Casambi Pro, your ultimate companion for planning and commissioning lighting controls with unparalleled ease. Designed specifically for commissioning engineers and partners, Casambi Pro is a game-changing tool that streamlines the process of configuring lighting controls for various applications.
What is Casambi Pro?
Casambi Pro is a powerful planning and commissioning tool tailored to the unique needs of ambitious projects. It's aimed at installations with automated control systems comprising schedules, sensors, and switches.
Casambi Pro isn't your end-user controller like the Casambi App is. Casambi Pro excels in particularly large sites that feature repetitive layouts. It empowers you to create and configure Casambi installations with greater efficiency, minimizing the need for extensive on-site technical configurations.

Why choose Casambi Pro?
Imagine accelerating project configuration by performing most of the programming offsite. With Casambi Pro, you can! This innovative tool allows you to handle the intricate settings beforehand, giving you more control over the final outcome. Once everything is set, the configurations are seamlessly uploaded via Bluetooth to the physical devices on-site.
And don't worry about overwhelming complexity. Casambi Pro is intentionally designed to keep things simple. While it doesn't incorporate every feature of the Casambi App, it will strategically introduce functionalities based on genuine needs, ensuring a focused and user-friendly experience.
Functionality that evolves with you.
Casambi Pro is an ever-evolving software solution that grows with your requirements. We're committed to providing regular updates, enhancing the functionality every few months. Key features of the planning software include: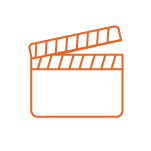 Scene setting Create and save lighting scenes effortlessly.
Dimming Effortlessly control lighting intensity.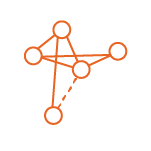 Layouts, space templates, groups, controllers, and networks Manage these elements with unlimited flexibility.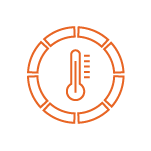 Tunable white Achieve the perfect ambiance with adjustable white light.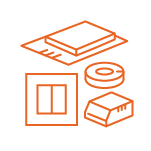 Switches and sensors Seamlessly integrate control inputs.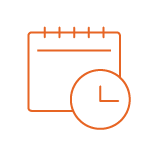 Scheduling Automate when and how lights operate for convenience and efficiency.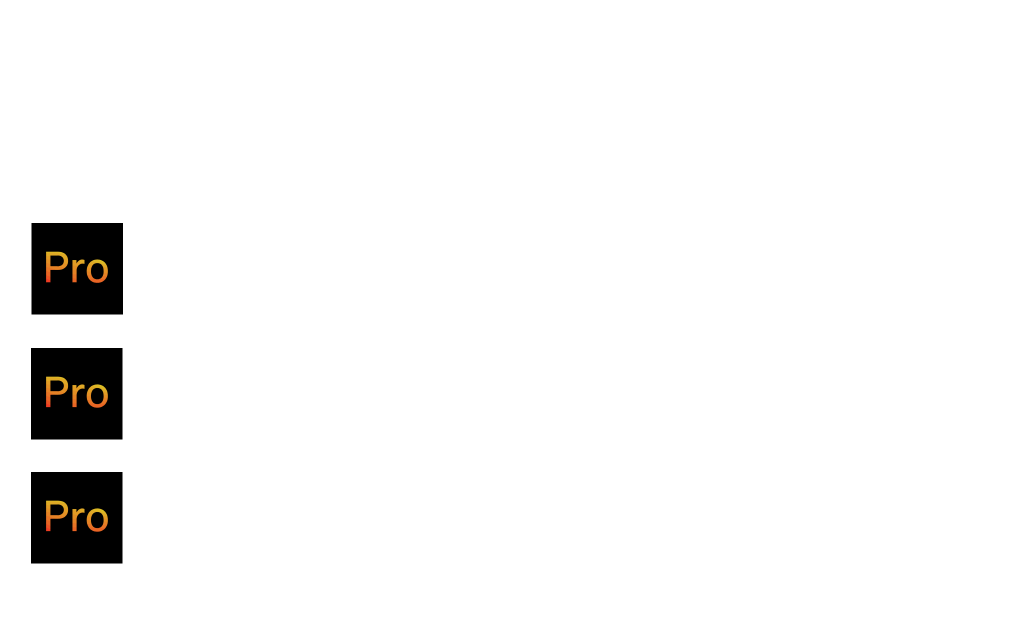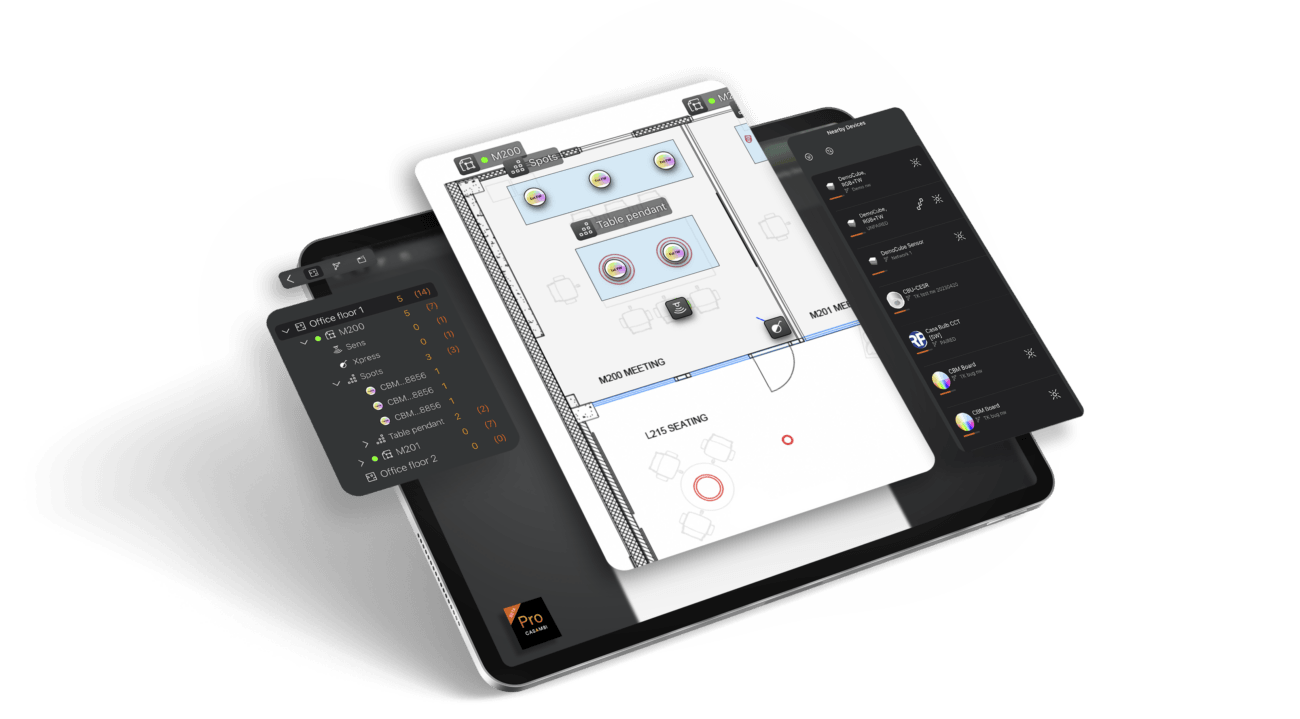 Get started with Casambi Pro.
Are you ready to revolutionize your lighting projects? Here's how you can dive in: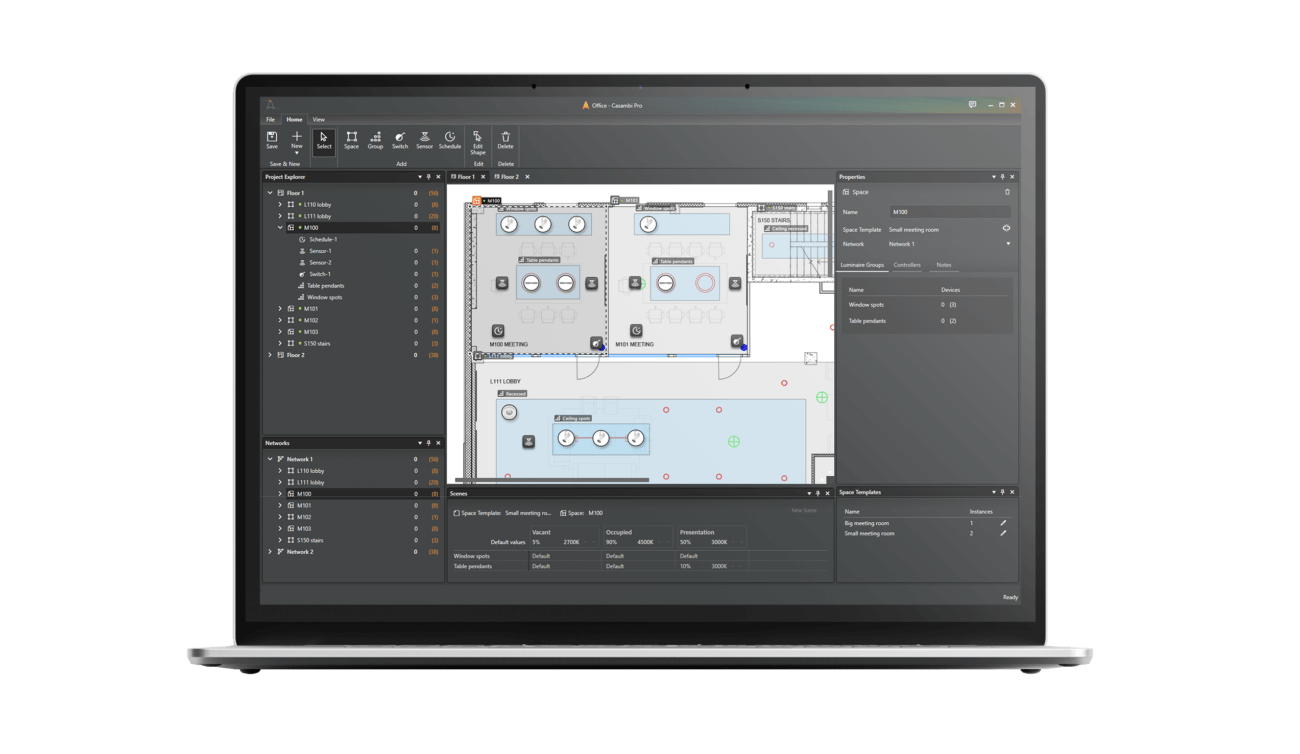 Off-site Planning: Use the Casambi Pro Windows PC software for project planning. Manage user identification with your existing Microsoft, Google, or Apple accounts. Import your floor plans in PNG or JPG formats and conveniently manage repetitive spaces.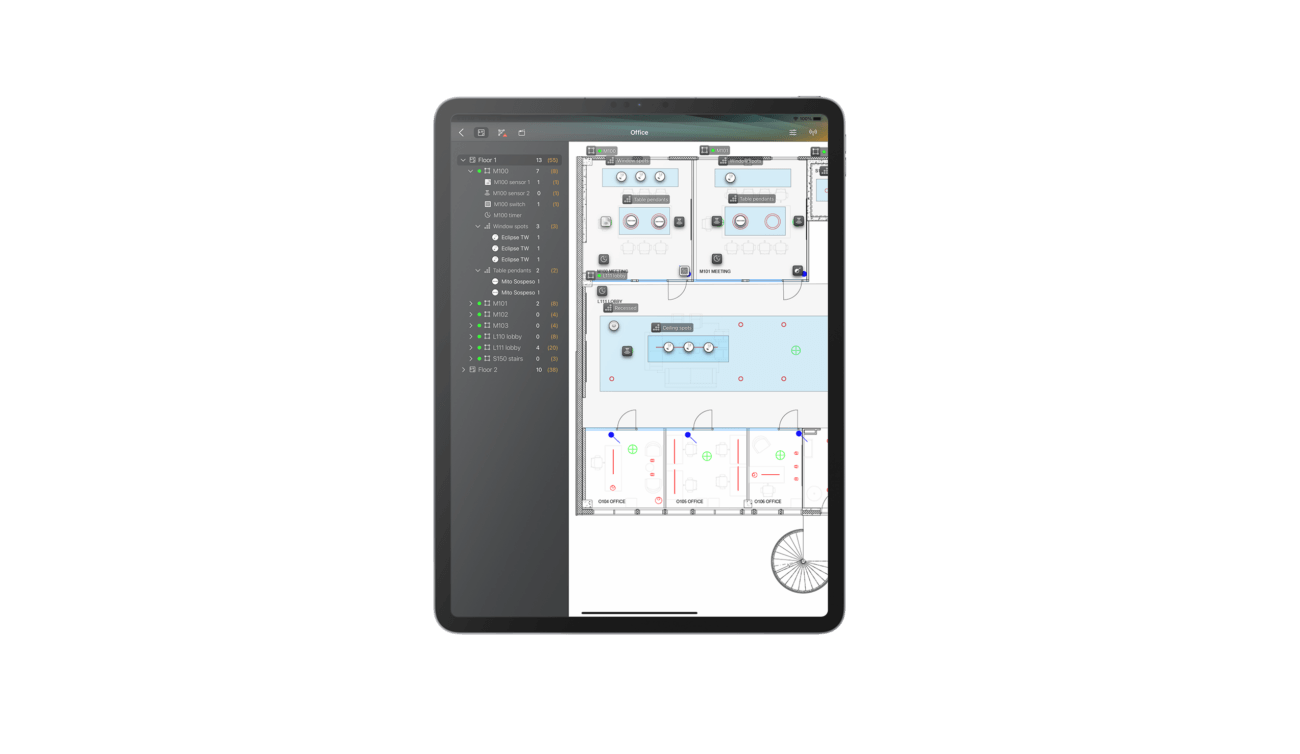 On-site Commissioning: When your project is ready, commission it with the Casambi Pro iPad software. The iPad will effortlessly identify Casambi-enabled Bluetooth devices and pair them with your Casambi Pro project.
(Please note that the Casambi Pro onsite commissioning tool has been designed and tailored for use on Apple iPad, with an additional iPhone version available only for pairing EnOcean products on-site. Please note that although the iPad version can also function on iPhone, it is optimized for optimal performance on iPad).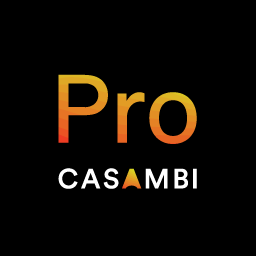 Join the Casambi Pro community.
We believe in collaborative development and green coding. That's why we prioritize essential functionalities to mitigate the ecological footprint of excessive code. This is where you come in! We invite you to be a part of the Casambi Pro community, sharing your insights, feedback, ideas, and functionality wishes. Let's tailor the tool to your exact needs while upholding our commitment to a greener future. We value your feedback and are here to assist you – please use this form to share your suggestions for improvement or request help with any issues you encounter:
Explore further.
Discover more through these resources:
Experience the future of lighting control configuration.
Choose Casambi Pro to simplify the way you work with lighting.