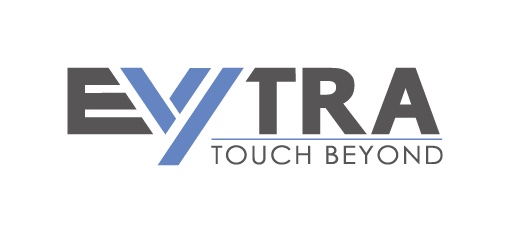 EVYTRA SWITCH 230V wall switch
The FELA SWITCH in the stationary 230 Volt wall version combines the familiar safety and convenience of a permanently installed switch with the innovative technology and modern design of the FELA SWITCH series.
For the installation of the system a standard appliance box is required. The front panel consists of a 3 mm design glass in black, white or silver-grey. The SWITCH is available with one, two vertical or two horizontal or four buttons. Overall, the system builds up approx. 11.6 mm with an elegant shadow gap.
The elegant design of glass and anodised aluminium integrates harmoniously – whether on the coffee table or the kitchen counter. Comfortable without complicated mounting or fixed installation.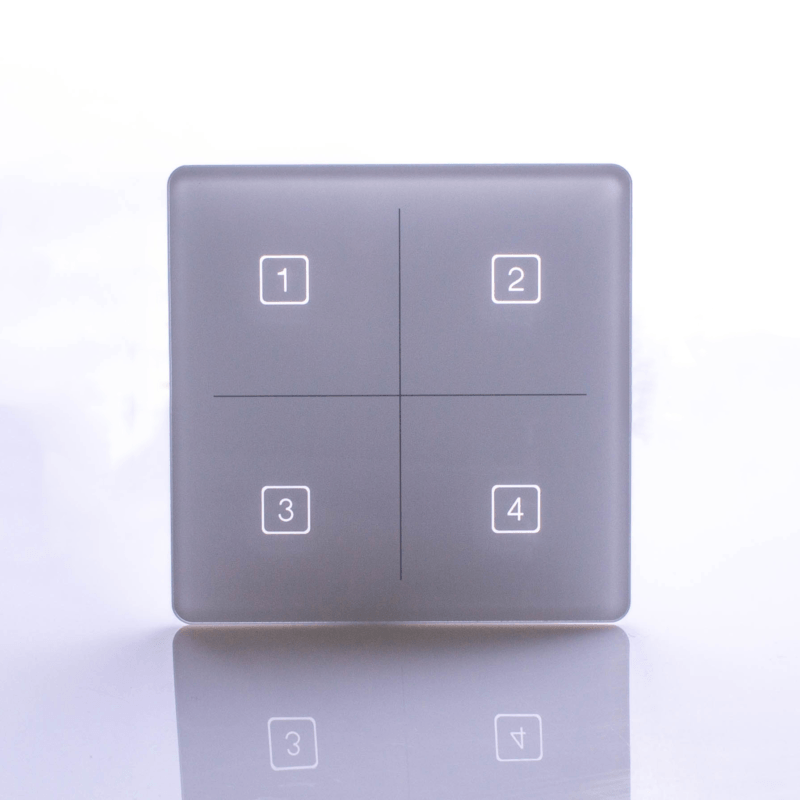 Functions
With the FELA SWITCH CASAMBI any number of lights can be connected and controlled. Simultaneous dimming, on/off switching, colour selection and the change from warm to cold light*. The configuration is done via the free CASAMBI App.
* Depending on the functional scope of the luminaire to be controlled
Individualization
Each FELA SWITCH can be individualized with symbols from our symbol library at no extra charge. Whether numbers, symbols or pictograms – our switch adapts to your needs and taste.
Of course, all RAL/Pantone colours, individual symbols, logos or lettering are also possible, or a separate colour for the aluminium housing – please contact your area sales manager.
Technical data
Article description: Stationary 230 V wall switche
Operating voltage: 220 – 240 VFrequency: 50 Hz
Power consumption: <5 mA
Connections: L / N
Screw terminal: up to max. 1.5 mm²
Flush-mounted socket: Yes, appliance socket
Surface: Glass in black, white or silver-grey
Dimensions (L x W x H): 86 x 86 43.3 mm (surface-mounted 11.6 mm)
Wallpaper compensation: max. 1 mm
Signal transmission: Bluetooth 4.0 (Bluetooth Low Energy)
Frequency: 2.4 GHz
Maximum transmission power: 2.51 mW
Range: up to 30 m
Suitable for: living and working rooms
Protection class: IP 20
Mark of conformity: CE