Casambi – lighting control the way you want it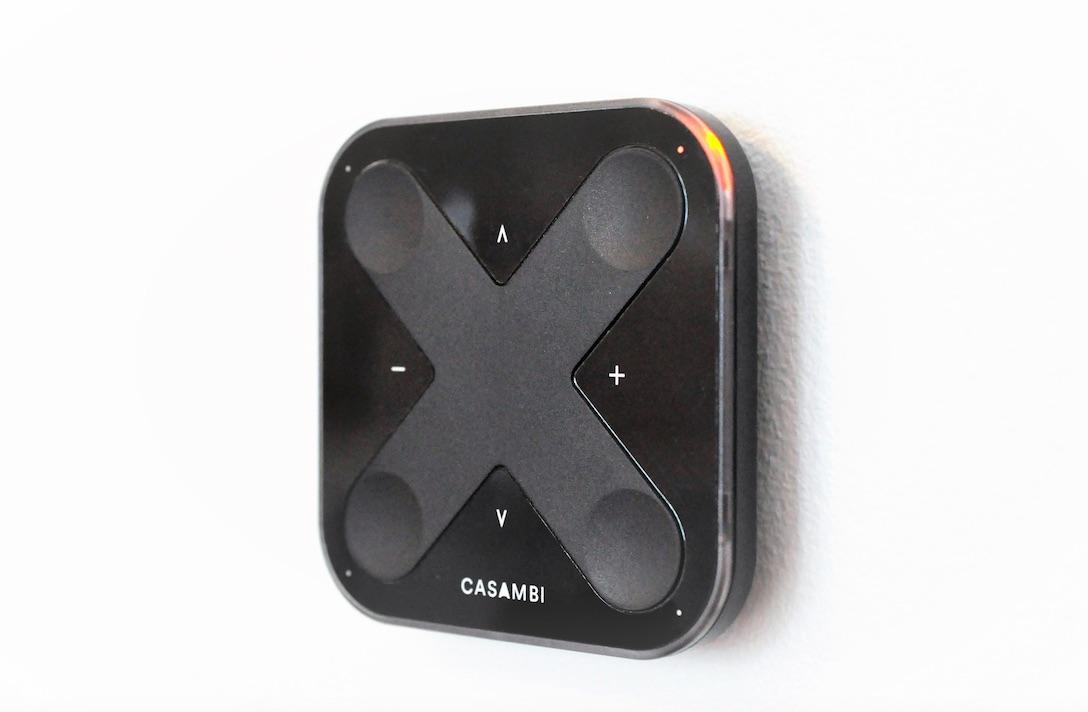 The advent of smartphones, tablets and now smart watches, has given lighting control a shot in the arm.
In the early days, the only way to control your lights was with traditional wall-mounted switches and dimmers. Later, systems began to come with dedicated portable handsets. But these tended to be large, clunky and unreliable – and are unlikely to be go down in history as great examples of UI design.
Today, Casambi allows users to control luminaires directly from their mobile device, using Bluetooth Low Energy (BLE) – the cutting-edge communication technology that's built into every modern mobile device.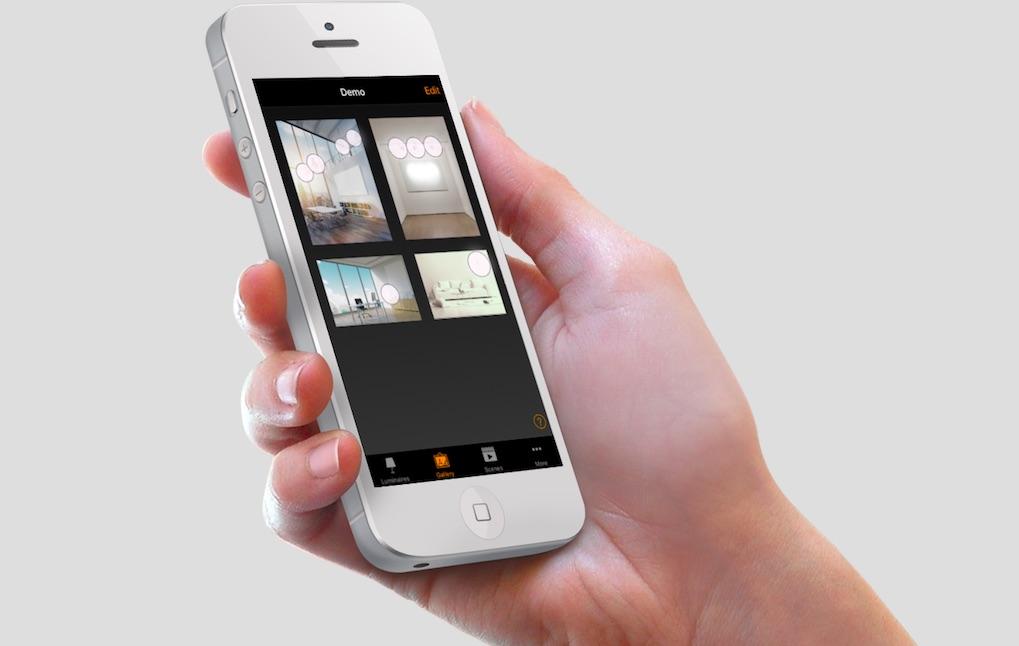 With a Casambi-ready lighting system, all the users needs to do is download the Casambi app to their iOS or Android device, and they're ready to control all their light fittings. It's made possible by tiny chips built into each fitting, which can communicate directly with mobile devices via Bluetooth.
The high-tech devices that we all carry with us today are ideal tools for controlling lighting. Touchscreens, advanced computing power and high-speed connectivity make them ideal for tasks like commissioning lighting when it's installed, setting up preset scenes and animations, or controlling colour.
Designed by Casambi's user interface team (some of whom were once employed at mobile phone giant Nokia), Casambi's app is designed to make it easy for anyone to commission and control lighting. The app employs intuitive gesture control: tap a luminaire to turn it on or off, swipe side-to-side to adjust brightness, up and down for colour temperature, or hold to change the colour. The unique gallery feature even lets users upload their own photos of a space, mark the positions of the luminaires, and use this to select and control them. The app also lets users recall preset scenes, animations and dim levels, and set the lighting scene to change at a particular time.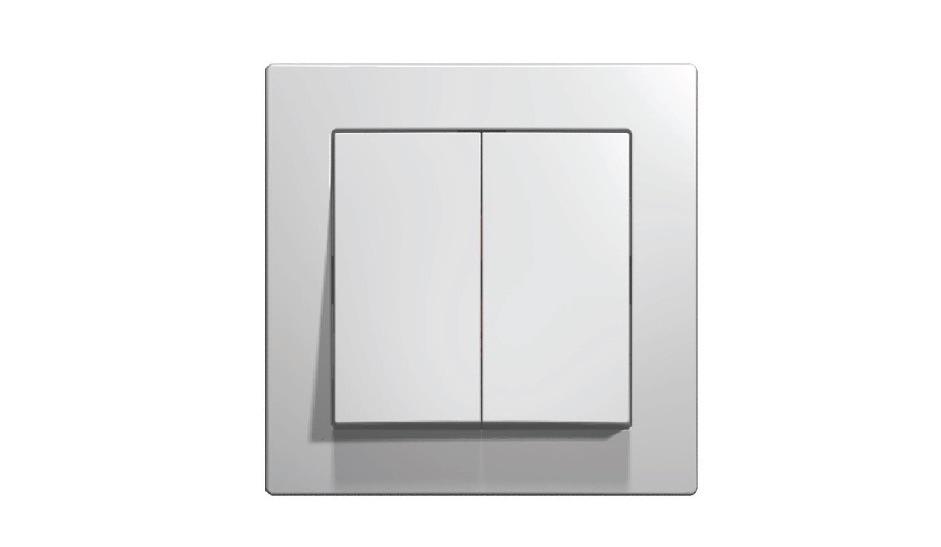 But the humble light switch isn't dead yet. Despite the numerous obvious advantages of mobile devices for lighting control, they are only one part of the solution. When you simply want to switch lights on or off, or dim them up or down, the traditional light switch is still hard to beat. And while Casambi doesn't require light switches, it works very happily with them – and adds a touch of innovation in the process.
To use Casambi with a traditional wall-mounted switch, just install the company's trailing-edge dimmer module behind your existing switch. You can then set it up via the app, and use it to control Casambi-enabled luminaires.
Control is not limited to existing switches. If you want to introduce new switches – even portable wireless ones – there are several ways to do that too.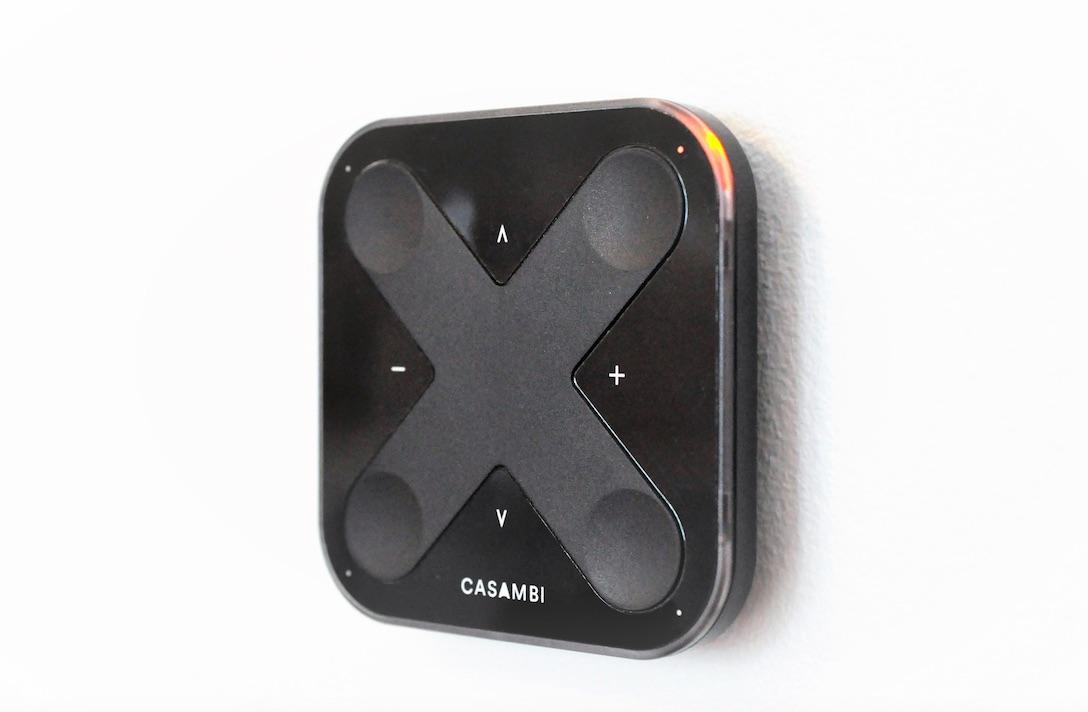 Casambi's Xpress wireless controller can be configured to control luminaires wirelessly, dimming up and down or changing the colour temperature or balance of direct/indirect illumination. The Xpress controller can be conveniently stored on a magnetic wall-mounted plate and removed when needed.
But it's not only our own controllers that can control a Casambi system. Xpress controllers are available from Casambi and a number of partners, and any manufacturer can work with us to make their own proprietary switches that are compatible with Casambi. There are even custom switches available that can change scenes when shaken or rotated.
Casambi is also compatible with the EnOcean range of wireless switches, which can be mounted wherever the user likes. Once paired with the network, EnOcean switches work seamlessly with Casambi, controlling individual luminaires, groups or scenes. Not only are EnOCean's switches wireless, but their energy-harvesting technology means they will never need batteries either.
OEMs can focus time and energy on developing designs for their switches knowing the lighting control technology is already taken care of – embedded within the "Casambi ready" BLE System-on-Chip (SoC) they use.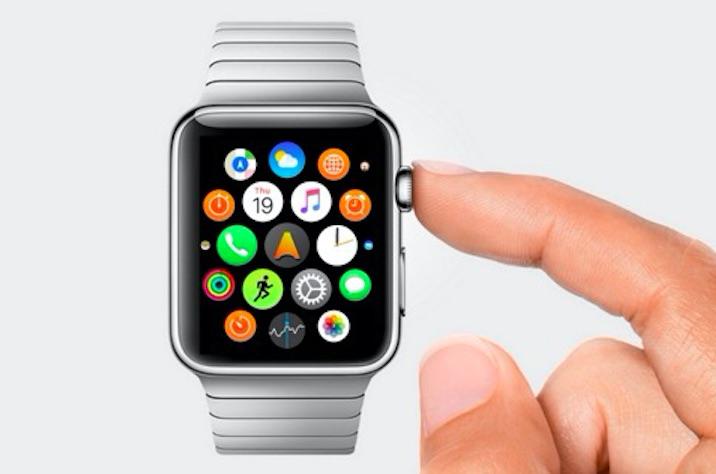 And whether end users choose to control via a mobile device, wireless switch, or an existing wall-mounted switch, there's no need for new wiring with Casambi, because fittings communicate directly with control modules and devices via Bluetooth. Taking wiring out of the equation can reduce installation costs dramatically, and makes Casambi a particularly attractive choice for retrofit applications and buildings where fitting new cables is a challenge or prohibited.
Nor is there any need for routers or other gateway devices, as you're not relying on a Wi-Fi or Zigbee network. Installation is straightforward and commissioning is easy enough for anyone to do, so you won't need to call on expensive specialist staff.
Whatever your control preference, Casambi takes the complexity of lighting away and makes it seamless, putting control in your hands.