New opportunities for the post pandemic office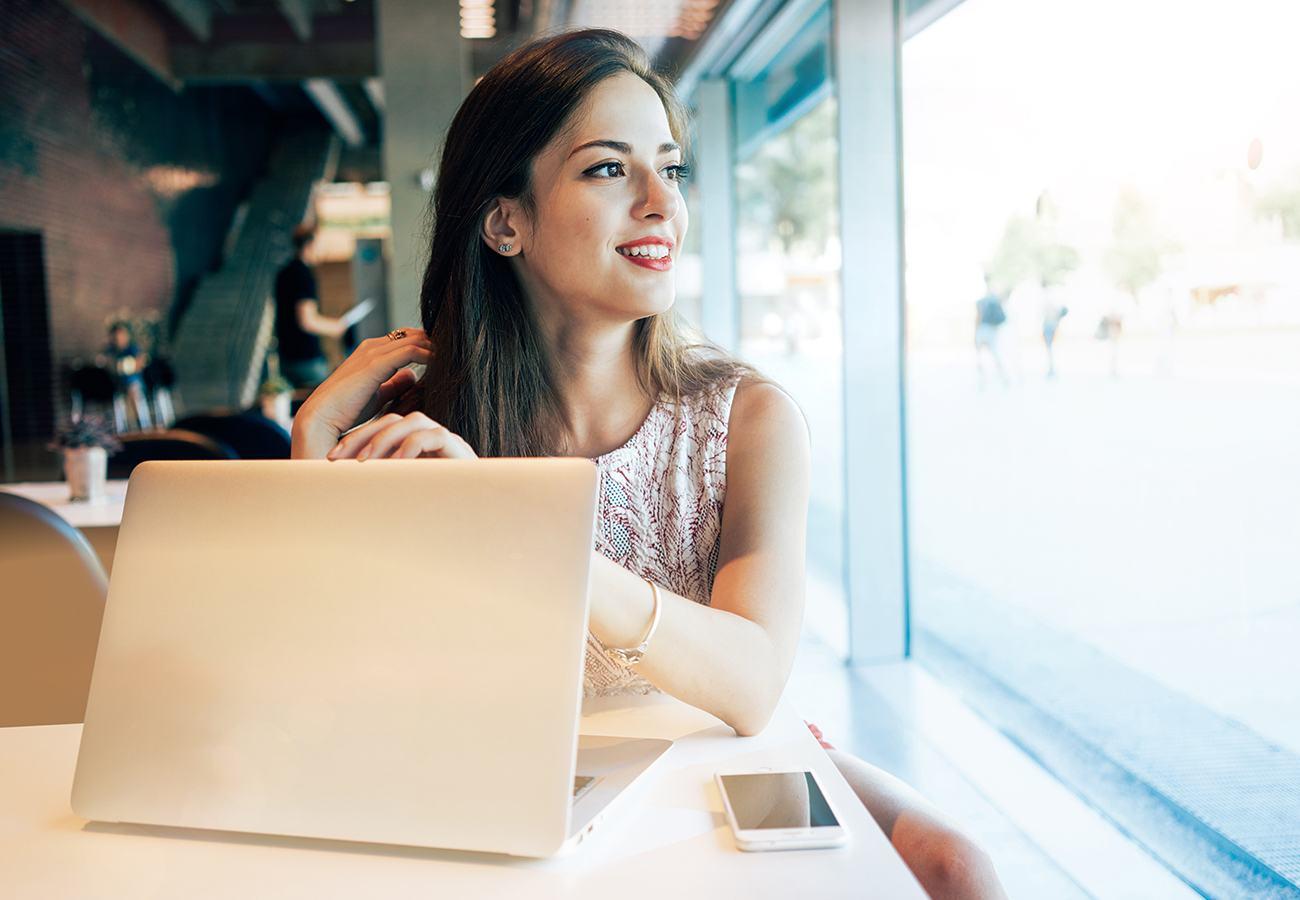 With those all-important vaccines either having been administered or soon to be, the office (and need thereof) has been undergoing a major reevaluation. Many have tasted the freedom that comes with hybrid working – a mix of remote and onsite. The hybrid-work reality has really forced specifiers to adapt quickly and much can be done to make the office an attractive choice of workplace, including adaptive, human-centric lighting control.
For better or worse, the hybrid working model is here to stay
According to a recent PWC remote work survey, most companies are heading toward a hybrid workplace whether they like it or not. Over 55% of survey respondents from the employee side want to work at least half the week remotely moving forward post-pandemic. This new normal will likely have a transformative effect on company culture and employee engagement and how the actual space will be utilized for companies. With the number of employees using the office only at certain times, some large corporations such as Vodafone already started reducing the square meters of their office spaces early on during the lockdown. Therefore, the impact on office lighting should be taken into account and made more flexible, with the possibilities for ad hoc personalization. With wireless lighting control, and cloud- based functionality, these modifications are made much easier.
A great opportunity to redesign the use of the space 
As the pandemic is beaten back, we can build a flexible office environment that offers high-quality, human-friendly, healthy and safe, sustainable, and digitalized spaces. Before the pandemic, the trend to make the offices less formal and more like living spaces was already well in effect, with lighting being a significant element. New schemes incorporating tunable white light, color-changing and adaptive scenarios were already evolving.
The flexibility of lighting in offices has always been on the agenda of specifiers, even before the events of 2020, but it was more oriented towards energy savings. But in recent years, the concept of circadian/human-centric lighting was introduced to increase the well-being of employees.
The new office in light of these changes
The PWC remote work survey also highlighted that real estate portfolios in location and workplace design are in a heavy transition period. Many companies are now using this as an opportunity to get creative with the workspace. Could replacing the cold lighting from the old grid ceiling office lights and adaptive light scenarios could be made to accommodate social gatherings in the office, such as casual meetings and brainstorming sessions. While the popular open-office concept has taken a hit from the possibility of exposure to viral airborne particles, the office space will be no less dynamic – presenting exciting opportunities to create inspiring work environments.
With no dedicated space for each employee but rather shared desks, flexible lighting schemes can be customized in smaller zones as per employee preferences. For example, some might prefer indirect, low-level lighting when working, so the downwards emission of a luminaire close to a workstation could be turned off to dim the ambiance. The importance of easy-to-use intuitive lighting controls cannot be overstated either. This entails control interfaces (such as apps) that employees can easily use and customize the light settings.
Lighting plays a major role in the workspace design – Casambi wireless lighting control gives full flexibility to make rapid and inspiring changes to your office.