Specifying with Casambi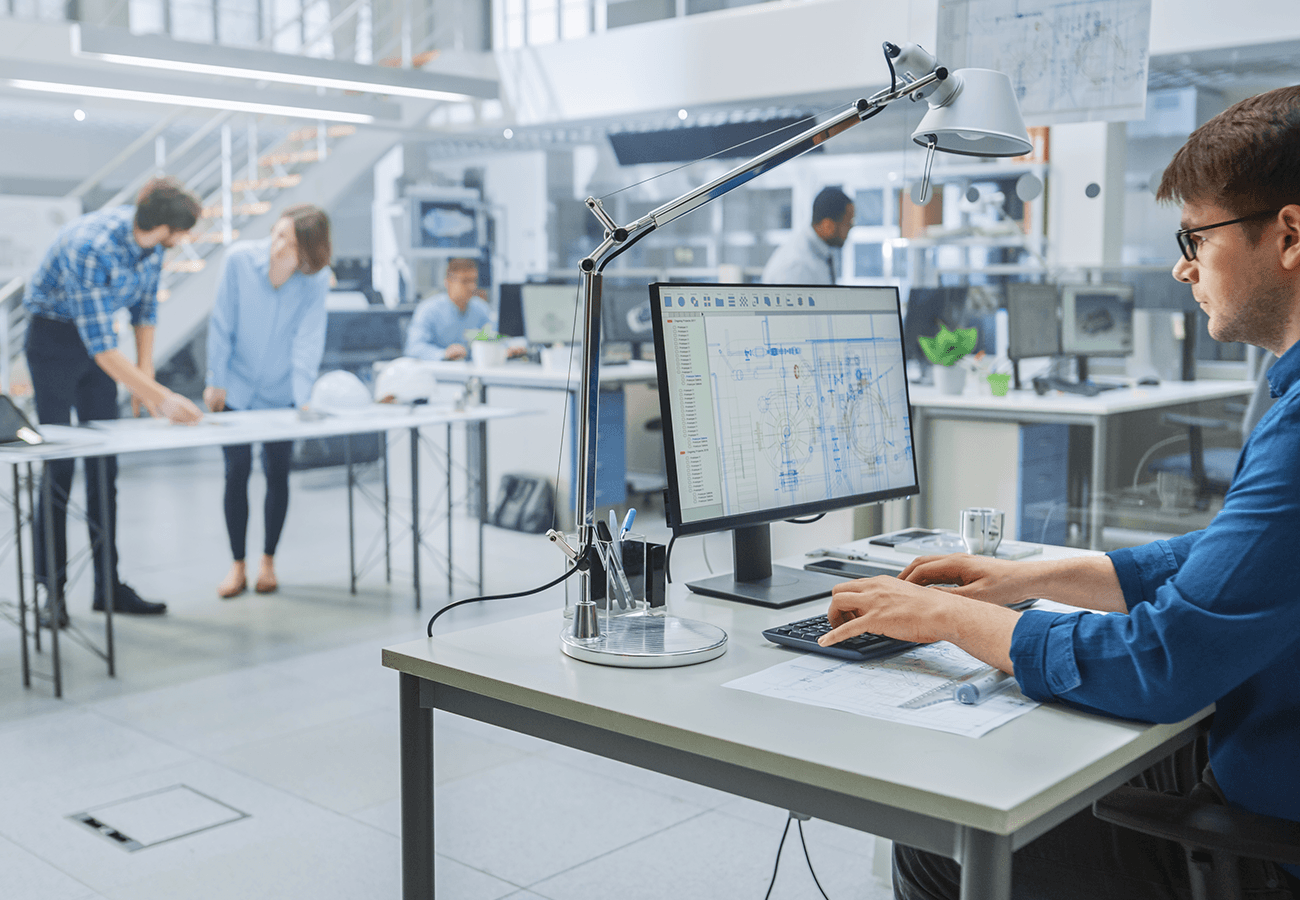 Smart technology  is  everywhere, and  with it comes many exciting possibilities.  We have already seen a substantial societal impact with smartphones and  digital  assistants, and their  emphasis on ease of use. Smart wireless lighting, with energy efficiency and well-being as a key focus, will enable a similar workplace transformation.  
Specifying smart technology and smart lighting technology should be simple, and  Casambi has proven this  to  be the case within a short time.  By ensuring that the  luminaires,  relays,  sensors,  switches, and blinds  are  Casambi  enabled,  you can be confident that everything will be interoperable,  scalable, and perhaps most importantly,  simple. 
Why specify with Casambi? 
At the heart of the Casambi solution is  interoperability, meaning  that our technology is compatible with a  wide array of modules, drivers, sensors and switches  available from our large, and ever-expanding global network of well-known and trusted ecosystem partners.  Regardless of a  building's original  lighting architecture,  our  smart lighting  solution  will seamlessly  integrate with it. 
At Casambi, we pride ourselves on our ability to pair our products with anything on the market. Any lighting system produced by a reputable supplier can be coordinated to work alongside Casambi smart lighting and we  continuously  review and update our offering, ensuring that we remain compatible with our peers' developments in the lighting industry.  Casambi  promises to support all relevant lighting standards, making it easy to support the chosen technology solution, whether DALI, 1-10V, mains dimming or PWM. 
Security and connectivity 
The use of Bluetooth Low Energy (BLE) in smart lighting, developed by Casambi founders  Timo Pakkala and Elena Lehtimäki  (during their time at Nokia), was  initially an exercise in cost  and energy-saving. Still, BLE has since become  the universal standard  for connecting wireless mesh networks, with  the latest upgrades  being ever more secure.  
Ease of use 
Casambi  smart lighting is controlled using a smartphone or tablet app; available  as  a free download from the iOS or Android app stores. We have designed the  Casambi app  interface to be  as  user-friendly  and intuitive as possible, enabling a seamless experience.  Whether  controlling the  dimming, a range of  color  hues, or pre-programmed lighting patterns,  it's  all  possible with the  Casambi  app. 
Support 
Casambi is intuitive to use, but should you ever require technical assistance we have a dedicated team and services available to assist. You only deal with real people when contacting our support email or free helpline, and our online knowledge base provides comprehensive answers to the most common questions. Our world class response speed and issue resolution times guarantee that you have your solution fast. We also provide free online self-study training courses to enable anyone to improve their Casambi knowledge and abilities.
Things  to  consider 
Casambi technology has been designed and built to be as user-friendly and straightforward as possible, but there  are still things to consider. The following information will  ensure that your building or premises are ready for a smart lighting makeover. 
Building status and type  
Not all buildings are equal,  so proper planning must be done before  installation.  For example,  thick walls might  restrict  the  Bluetooth  signal,  so this needs to be considered when planning where to place the Casambi modules. Should the requirement be for the asset to remain in the building regardless of future hardware changes, then the Casambi enabled devices should be placed externally.
Functionality 
 Casambi  wireless smart lighting offers a range of flexible options to users  and the  illumination provided by smart lighting can be tailored to the needs of the individual.  Think of the following in advance:
The layout of the building and access to natural light via windows or skylights 
The profile of the users and their tasks 
The need for spotlights or guided illumination to highlight products or locations 
Any lighting patterns that may be required, based on time, activity  or surroundings 
Take the time to  think about  these matters before installing smart lighting  to get the most out of your system. However, that being said,  Casambi lighting solutions can  still  be easily reconfigured after installation. 
Safety, security and privacy 
 BLE  is equipped with safety protocols for your protection as a user.  Casambi has also added  even more  security levels,  ensuring that your wireless light control is  entirely  safe. You can still make  further adjustments if need be.  
As Casambi products are not connected to a  WiFi  network, controlling access can be limited, so ask yourself – Who within your organization requires access to the wireless lighting control? Most businesses will assign one nominated individual to have access to the Casambi app and control the lighting. 
Existing and future  lighting  fixtures 
Wireless lighting control still requires fixtures and fittings, so we always recommend speaking to a professional lighting designer.
If you need assistance with planning your wireless lighting control, we recommend involving Casambi or one of our partners. This way, it can be assured that the optimum products for the appropriate use are selected and installed.  
The commissioning and installation of the  Casambi  wireless smart lighting system must also be considered.  Look at  it from a project management perspective to ensure professionalism and excellence in service and performance. 
To keep in mind 
Wherever possible, use plastic light fixtures for Casambi products. This material, unlike metal (especially steel), will not limit the range of communication between Casambi enabled devices.   Casambi technology can communicate from distances as far as 80 meters  in appropriate settings.
Casambi will also provide guidelines for testing the robustness and suitability of fixtures and fittings, and connections. Following these guidelines will ensure the  most  stable Bluetooth signal and ensure that the smart lighting works to the best possible standard. 
If you have any further queries about  Casambi's  wireless smart lighting offer,  please  get in touch.