MILANOinTRACK 31/325-700 CASAMBI White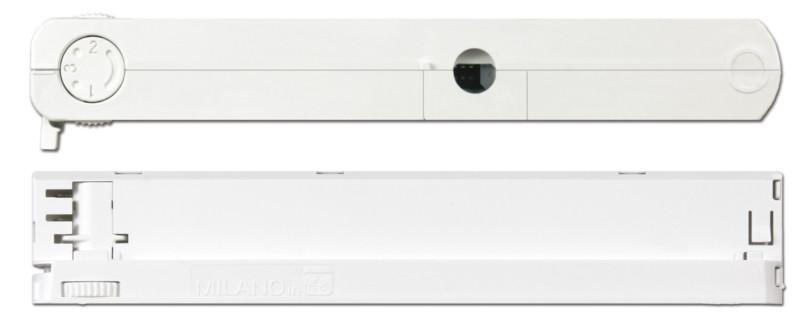 MILANOinTRACK 31/325-700 CASAMBI Wh (127664) is a m

ultipower device supplied with dip-switch for the selection of the output current with integrated wireless CASAMBI module.

A new breakthrough in luminaire design.

Puts the luminaire design first.

High power available in a very reduced space.

Easy to mount through inventive nipple design.

Available in white, black & grey

Active Power Factor Corrector.

Class II protection against electric shock for direct or indirect 

contact.

Current regulation ±5/6 % including temperature variations.

Output push-in terminal blocks: 0,2…0,5 mm2.

Protections: 

against overheating and short circuits, against mains voltage spikes, 

against overloads.

Thermal protection = C.5.a.
Rated Voltage: 220 ÷ 240 V
Frequency: 50-60 Hz
Rated Current: 0,17 A
Inrush Current:  5 A – 50 mS
Max. pcs for MCB B16A: 50 pcs
Output Power: 6,5 ÷ 31 W
iTHD: ≤ 15%
Output current ripple:  ≤ 3%