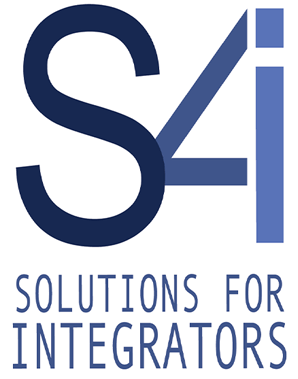 S4i Integration Broker
What is an Integration Broker?
It's a smart software application that runs on a Host processor to allow different systems to communicate with one another simultaneously without having to write code. It's designed for an integrator to easily connect systems that don't normally connect to one another.
The Integration Broker (IB) can pass messages between more than one system at a time.
It's scalable, configurable, multi-function, hardware agnostic, zero-code commissioning and visualized active commissioning.
For example you have a Casambi wireless lighting system that you want to work with an existing wired lighting control system or a specialist wired lighting system and have them communicating with each other or want to use Dynalite switch plates to control a Casambi lighting installation.