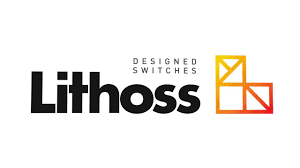 Select 3T Casambi Switch
General Description
With the Casambi CBM module integrated in Lithoss' own PCB, every single option from their Select product range can be mixed and matched to create a custom experience for every user.
Lithoss combined the smart and wireless aspects of Casambi with their design switches to create hundreds of new possibilities for Casambi smart switches. These switches are battery powered, which makes them fully wireless and eliminates the problem of struggling with the wiring.
When combined with other Lithoss products, like surface boxes, it even eliminates the problem of having to drill holes in the walls.
Technical Specifications
Fully customizable
Wireless
Battery powered
Battery lifespan of 5 years
Smooth clicking
3 switches
Available in Circum (round) and Select (square)