SLD-DIM-CB
GRE Alpha's Casambi enabled dimming module is a 240 Watt single channel output Constant Voltage LED dimming module that allows for seamless integration with Casambi-enabled luminaires, sensors, wall-mounted and wireless switches.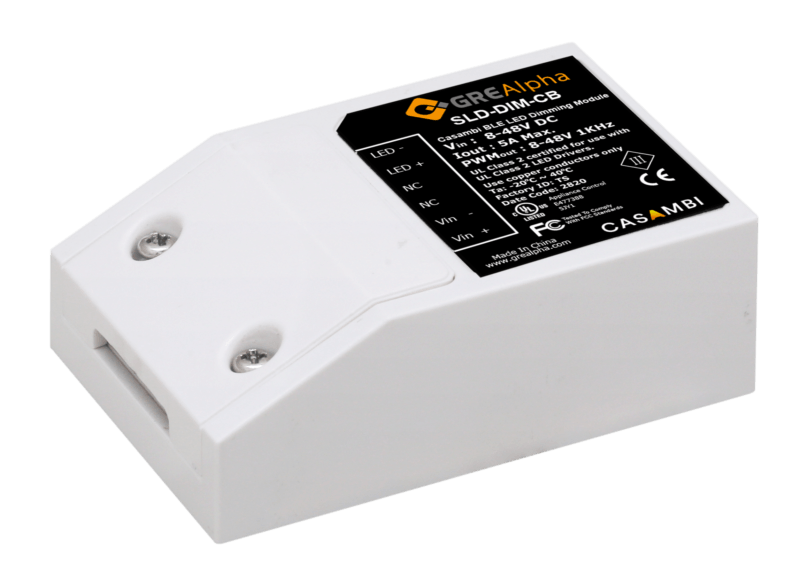 Features
Wireless Bluetooth Low Energy communication
Single channel output
Easy to install, high reliability
Benefits
Enables multiple fixture dimming from one Casambi node, i.e., Track Lighting
Easily integrate Casambi BLE to any non-dimming installation
Easily integrate Casambi BLE to replace any existing wired dimming system, i.e. 0-10V, Phase dimming, etc.
UL Listed module can be installed anywhere, including within GRE Alpha drivers, to eliminate J-boxes, etc.
Technical facts
Input Voltage Range: 8-48VDC
Channel Output: 1
Max. Current: 5A
Max Output Power: 240W
Output Frequency: 1.6 kHz PWM
Certifications