Helvar Freedom Partner Series – Casambi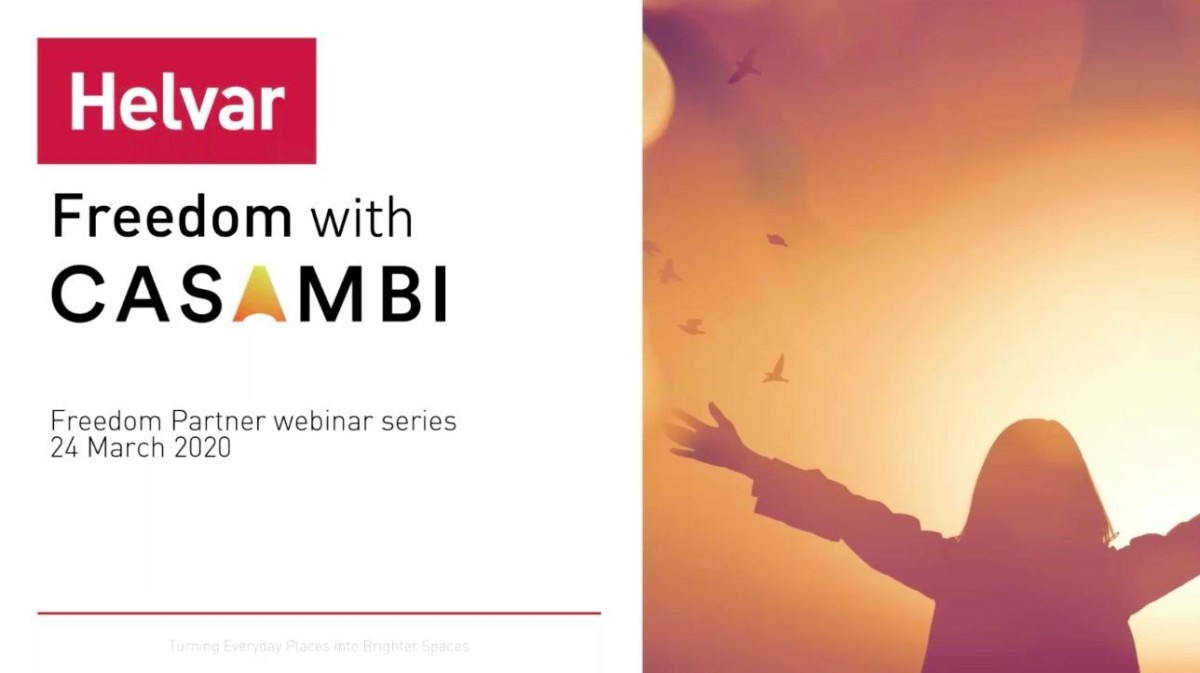 Helvar is hosting Freedom webinar series, where Helvar's partners can give an insight to their solutions and technologies.
You can listen to the webinar regarding Casambi technology here.
The webinar begins with a short introduction to the Helvar Freedom concept by Tero Päärni (Head of Sales, Luminaire Components) followed by Viktor Olsson (Key Account Manager, Casambi), who will introduce the Casambi lighting control solution.
The live session already took place, but the recorded version is available for everyone interested!