Animations feature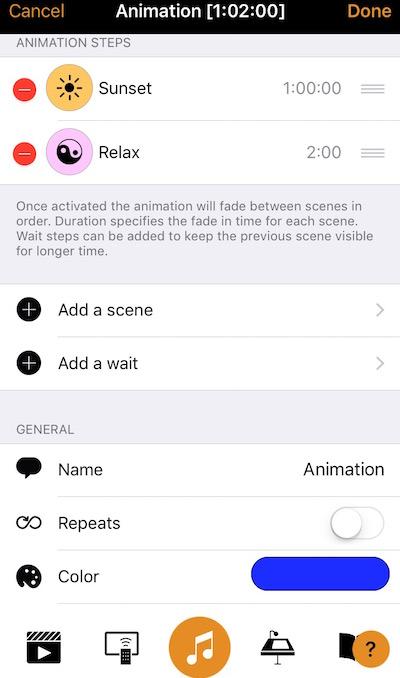 The new animation feature allows scene changes over time. An animation can be chosen from the app exactly like a scene or to be triggered by a wall switch or a sensor. An animation can also be set to start at a certain day and at a certain time from the app's internal schedule.
An animation can dynamically change the dimming levels, the colours, colour temperatures and the indirect and direct ratio over time. How long time each setting should be active can also be modified as well as the fade in times for every lighting scenario.
Get the animation feature with the newest version of the Casambi app1 (v.2.4) which you can download free of charge from Apple App Store or Google Play Store.