Casambi Ready design lamp acknowledged at the 2021 Iconic Awards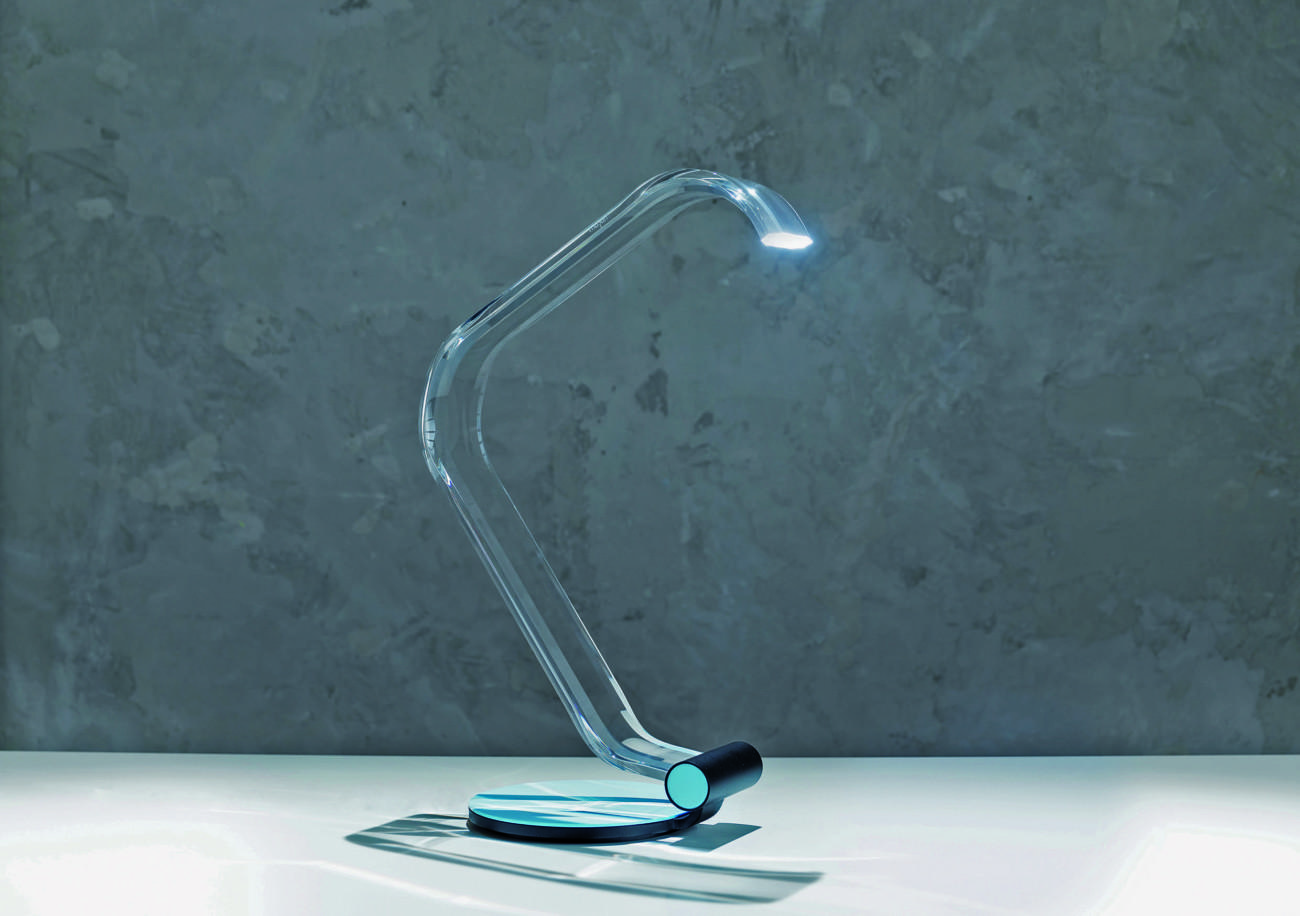 Germany-based Mupun Design has been chosen as one of the winners in the Iconic Awards innovative interior category with their new lamp, Formlicht Eins, ahead of a Kickstarter campaign. The lamp is wirelessly controllable via Casambi Ready functionality.
The unique design lamp uses a shapely curved, completely translucent light body made of crystal clear acrylic glass as a design element. In addition, it comes with technical refinements such as gesture control, smart home connectivity, and fully customizable, ergonomic lighting options. The lamp and its materials have been designed in such a way as to fit seamlessly into any working and living scenarios.
The Formlicht Eins is the first independent project of the Augsburg-based product designer Daniel Nusser, who typically designs medical technology and household appliances for industry clients. Nusser had been long confident that his unique lamp design would be a real eye-catcher, with his idea having been around for a long time. However, securing the manufacturing technology needed for such a large light guide proved challenging. Finally, after several years of development, Formlicht Eins is ready for production.