Casambi Commissioning Workshop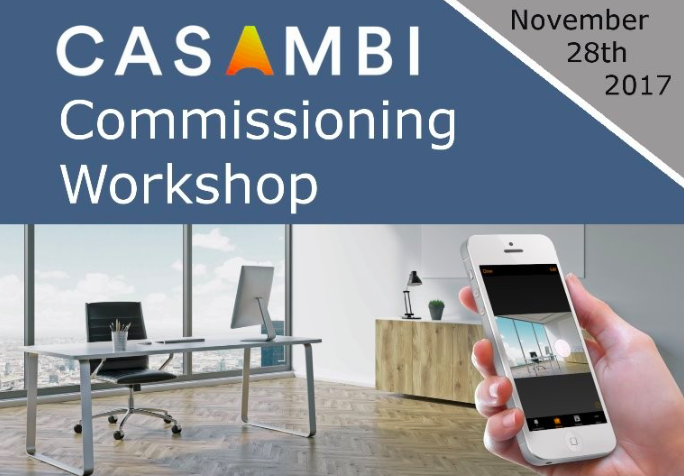 Holders Components, our technical sales partner in the UK, together with Casambi's UK team will be running a hands-on Casambi commissioning and installation workshop on 28th November 2017.
The key points that will be covered in the workshop are:
Introduction to the Casambi Technology
Mesh network topology- Why is it so robust?
Casambi system functionality, why this is made for lighting designers and electrical consultants
Hardware Dos and Don'ts
Why this is the simplest commissioning procedure you have seen so far
The aim of the event is to educate in Casambi technology and also to give a deep level of hands-on experience in a workshop environment. The event is on 28th November 2017 at Heathrow, Premier Meeting Rooms in London, UK.
Here you will be able to book and pay for your place at the workshop.