Innermost illuminates interior designers on virtues of Casambi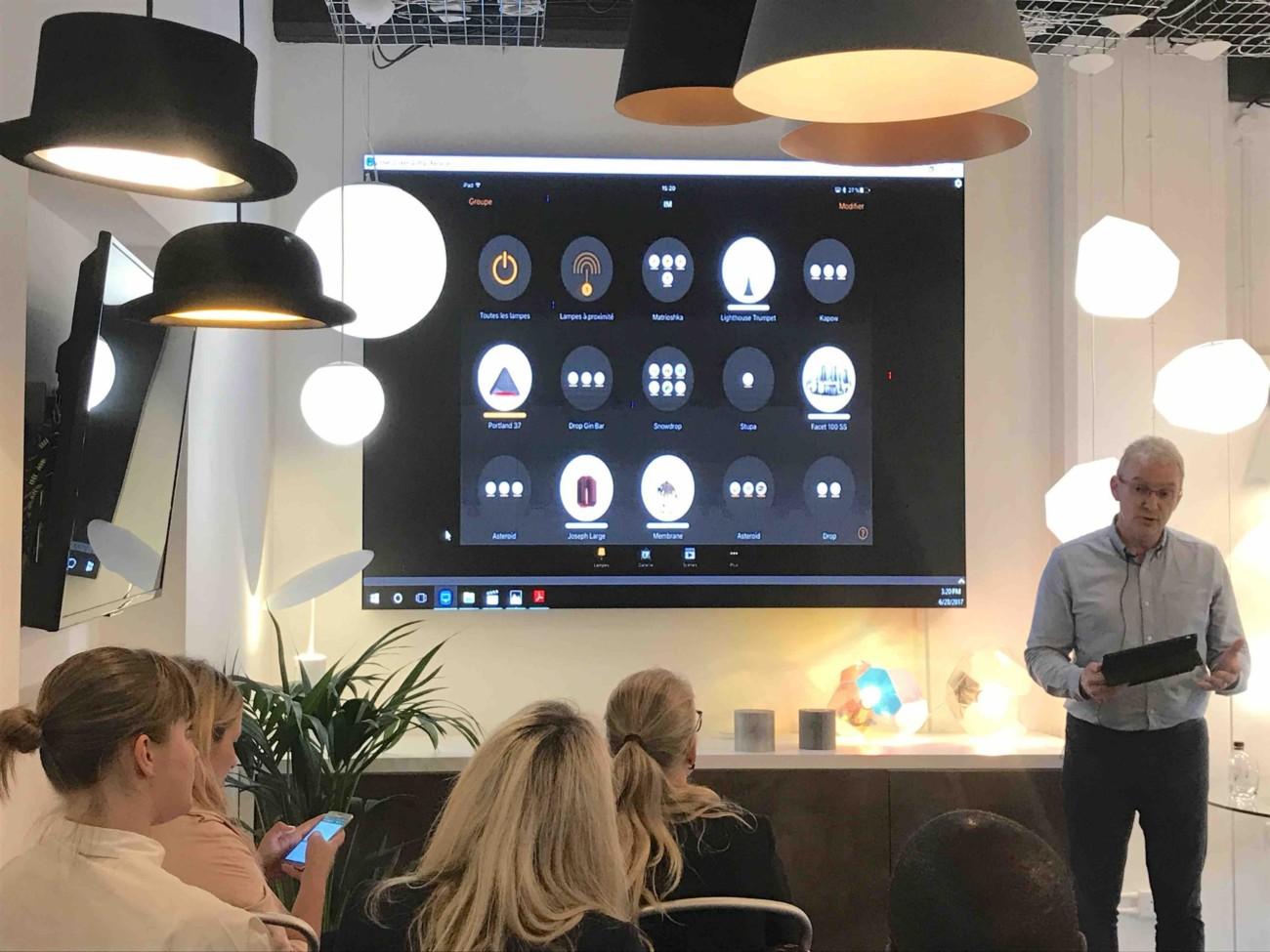 Casambi has joined forces with lighting and furniture design company Innermost to provide informal workshops on the future of connected lighting to around 100 interior designers. Events held on June 28 in Innermost's OXO Tower showroom was also co-organised by Eporta, which presented information about its web portal for interiors.
Stephen Jackson, Business Manager Uk & Ireland from Casambi and Innermost co-founder Russell Cameron delivered a brief presentation on Casambi's wireless smart lighting control system. The lighting and furniture designers who attended the event were introduced to the benefits of the control platform and found out more about how it delivers greater design flexibility, cost effectiveness and future-proofing than other market solutions.
The guests were invited to try controlling Casambi-ready luminaries installed in the Innermost showroom via the Casambi app for themselves and discover how Casambi can effortlessly change the way interiors look and feel, utilising subtle effects like colour temperature, to boost alertness or to help to relax.
Casambi look forward to getting involved with more talks at the Innermost showroom soon. Watch this space…