Casambi highlights smart lighting control of prestige luminaires and design projects at PLDC in Singapore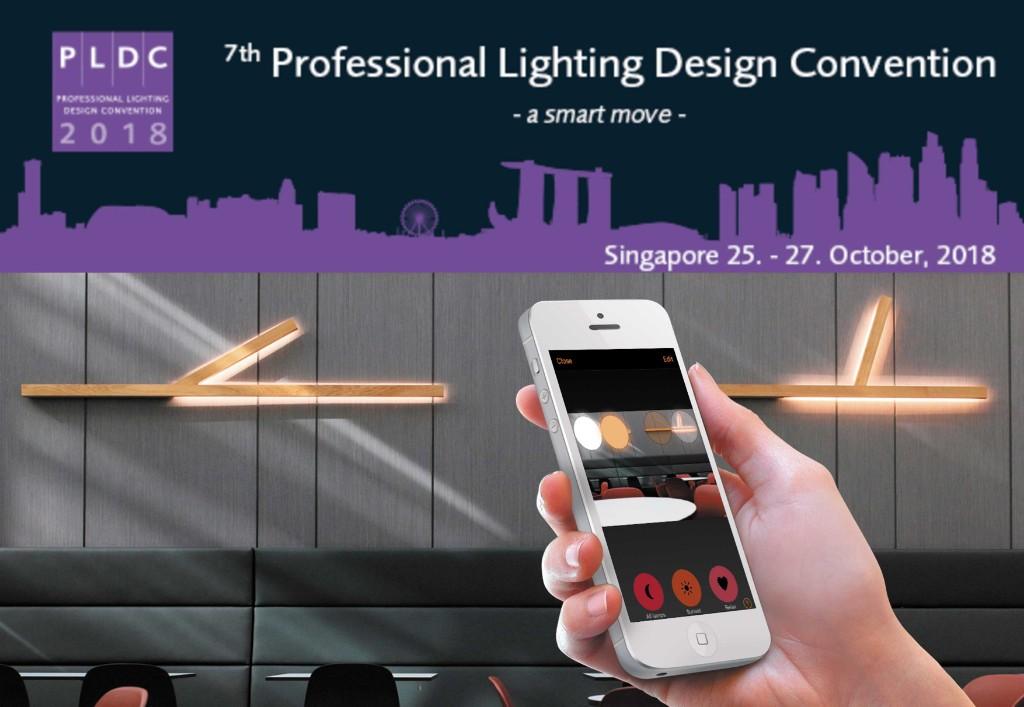 Espoo, Finland – 24 October 2018: On Stand SP41 at the Professional Lighting Design Convention (PLDC) 2018, Casambi will provide a demonstration of how the company's award-winning wireless lighting control software platform empowers users of smart devices to interact effortlessly via Bluetooth with modern lighting around them.
Members of the Casambi team will be present at the show to explain how the control platform delivers a dynamic user experience, exceptional reliability and unrivalled performance to fulfil challenging lighting designs.
From basic, individual lighting-fixture controls to industrial-scale solutions with cloud-based remote control, monitoring and data logging, Casambi's technology can be easily integrated at low cost into lighting fixtures, drivers and modules. Additionally, installations can gain advanced lighting control functionality with minimal hardware and deployment outlay.
In September 2018, Casambi's professional lighting control platform has been used to bring simple, reliable and adaptable wireless control connectivity to a Design Percept installation at Paris Design Week combining fibre optics with the traditional art of passementerie – the intricate trimmings used to decorate luxury clothing and furnishings.
Additionally, Casambi controls have been used recently with the Nuestra Señora de la Esperanza church in Farasdués, a Renaissance church in Spain which won an Illumination Award of Merit from the Illuminating Engineering Society (IES). And Registers of Scotland introduced the Casambi system to support a new 'human-centric' lighting project at its new offices in Glasgow. The control system provides changes in colour temperature and intensity based on a time curve, including scene-setting and full range of dimming options.
The company will also reveal details at PLDC of a flagship project in Singapore at Salvation Army Peacehaven Nursing Home providing holistic care to the frail elderly. The project was delivered through a collaborative partnership with Casambi's value added reseller partner Beyond Illumination, which also represents eldoLED in Singapore.
Casambi is a Silver Sponsor at PLDC 2018. Held at Singapore's Sands Expo and Convention Centre between 25-27 October, the show will attract many leading international lighting designers, architects, and academia. The convention includes a conference programme, manufacturers' exhibition, pre-convention meetings, excursions to see local lighting design projects, and a grand Gala Dinner. More information is available at www.pld-c.com.