Our partner Reynard Lighting receives Sustainable Project Of The Year -Award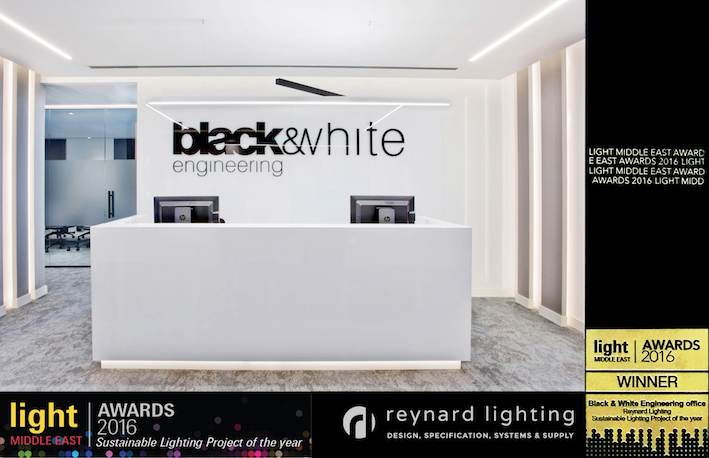 We are very happy to tell you that our partner Reynard Lighting has been acknowledged by their design for the Black and White Engineering Office in Dubai by receiving the Sustainable Project of the Year Award at the Light Middle East Awards 2016!
The project encapsulates the very best practice in lighting design delivering all the key elements to be considered in quality design like Aesthetic, Architectural, Integration and Engineering Efficiency whilst ensuring visual and quality.
The lighting in the office is controlled by Casambi. The design achieves less than 2w/m2 100W daylight lighting, whilst ensuring a lit environment (considers finished enhance light distribution). The minimal design delivers a beautiful aesthetic within a comfortable environment, with industry leading energy efficiency and sustainability criteria, including indirect LTG elements.
The project is Casambi's first daylight management project. You can read further about the award here.