The first Casambi-lamp is available!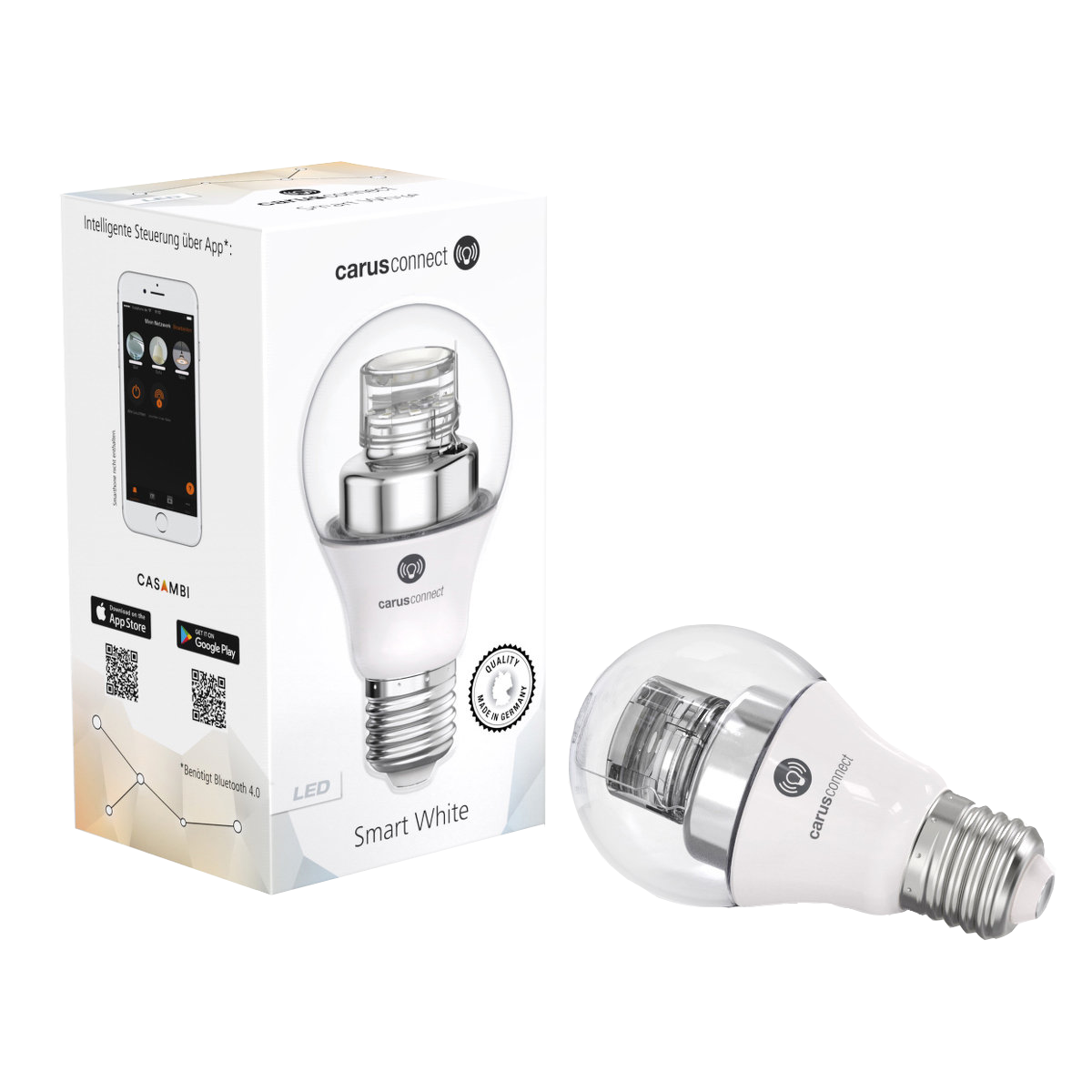 We are happy to tell you that we are collaborating together with Carus GmbH, the German high quality LED lamp manufacturer and launching the first Casambi enabled LED lamp!
The Carus Connect Smart White, as the product is called, is a 8W E27 lamp with a long life up to 25,000 hours and with a tunable white feature between 4500 K and 2200 K.
The Connect Smart White lamp supports all Casambi functionalities like grouping, controlling lighting directly from a photograph, scenes, animations, schedules with astronomical clock, smart switching from traditional wall switches and even remote access.
The Connect Smart White lamp is available on the German webshop Lampenwelt.de. After the lamp is installed in the E27 socket it can be paired within seconds to the Casambi app, which is free to download from Apple App store as well as Google Play store.
The Carus Connect Smart White is fully compatible with all other Casambi Ready devices- both from Casambi and as well from other manufacturers.