We are launching a new product: CBM-002.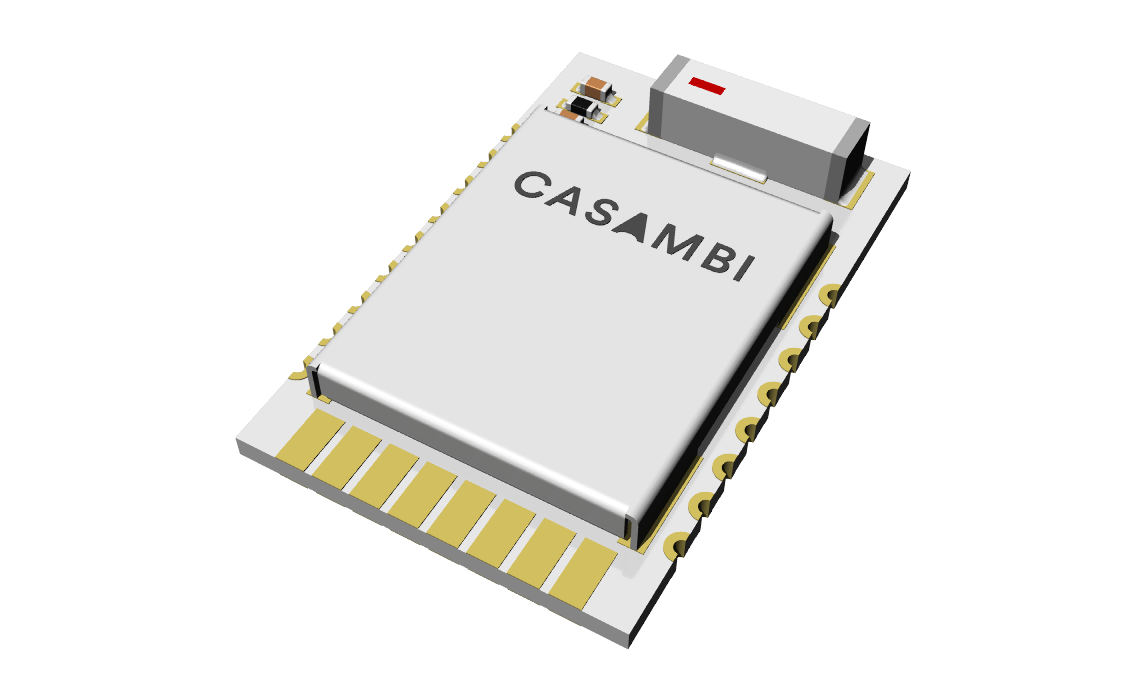 CBM-002, an upgrade to Casambi's CBM-001 Bluetooth module, is now available.
CBM-002 is available in two variants:
CBM-002A, that has a chip antenna
CBM-002B , that has a pin antenna
The modules are pre-programmed with our proprietary firmware, which can be updated over-the-air and makes it completely compatible with other Casambi-enabled devices. The CBM-002A/B can be controlled wirelessly up to a range of approximately 50m via the Casambi app.
CBM-002 as a replacement for CBM-001
CBM-002A is 100% compatible and is a drop-in replacement for the CBM-001 module, while CBM-002B offers pin compatibility with the previous device.
Characteristics
Different external components such as motion detectors, ambient light sensors and PWM circuits, can be interfaced with the module via its 12 general-purpose I/O pins. The CBM-002A/B module has a very small form factor with dimensions of 12.7 x 20.0 x 2.85 mm and can be mounted in either a horizontal or vertical position, making it highly versatile for many projects with differing form factors. The module operates from a 2.5-3.6 V power supply, drawing current of only 7mA, and has an operating temperature range of -25°C to +85°C.
Approvals and certifications
In addition, the CBM-002A/B module also meets RED (EU), FCC (USA) and ISED (Canada) requirements, making it easy for lighting system developers to quickly develop solutions based on these pre-programmed and pre-approved BLE modules.
Support
Casambi offers comprehensive support for anyone wishing to incorporate the CBM-002A/B or any other Casambi product into lighting fixtures and designs. Please contact:
support@casambi.com