DANLERS launches Casambi Ready daylight sensors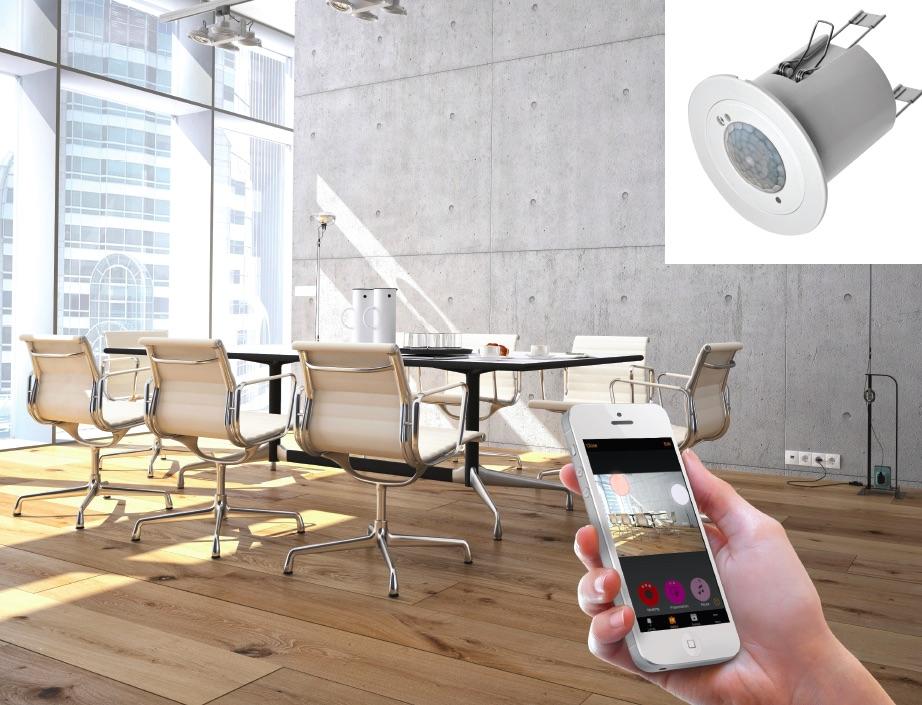 Espoo, Finland – 13th November 2017: Casambi, the world's leading provider of smart wireless lighting control technologies, announces a partnership with DANLERS enabling wireless Bluetooth control of the new range of energy saving occupancy sensors with daylight control manufactured by DANLERS in the UK. Through the combination of Casambi intelligent software and DANLERS high quality controls, there is the potential for energy saving of up to 60% to be realised, depending on the application.
Casambi enables Bluetooth mesh network based lighting control without needing a wired gateway or Wi-Fi network connection. The platform already offers existing support for presence sensors which can be used to control individual or groups of smart luminaires and light bulbs automatically when an area is occupied.
In response to changing daylight levels throughout the day, end users of DANLERS Casambi-enabled PIR sensors will be able to quickly and easily manage settings via Casambi's updated app rather than rely making changes from the sensor device. As part of the Casambi system, users can also adjust colour temperature automatically to desired levels in a smooth and even manner.
Timo Pakkala, CEO of Casambi, commented: "We are delighted to announce our partnership with DANLERS to allow seamless control of its daylight linked products with a high degree of accuracy. This alliance demonstrates the scale of control our innovative lighting platform delivers in the pursuit of energy conservation by using occupancy and daylight sensors."
"Our customers are looking to take advantage of ambient light and maximise energy efficiency. By using DANLERS products along with the new version of the Casambi app, they are empowered with a retrofit solution that helps them easily control lighting and without needing to buy any additional hardware or software", commented Julian Kay, Managing Director at DANLERS.
DANLERS will be demonstrating its lighting control solutions including the new Casambi enabled controls on Stand P26 at Lux Live held at Excel London on 15 and 16 November 2017.
About Casambi
Founded in 2011, Casambi's wireless lighting control software platform empowers users of smart devices to interact effortlessly with modern lighting around them. Based on Bluetooth Low Energy, the award-winning Casambi solution delivers a dynamic user experience, exceptional reliability and unrivalled performance. From basic, individual lighting-fixture controls to industrial-scale solutions with cloud-based remote control, monitoring and data logging, Casambi's technology can be easily integrated at low cost into lighting fixtures, drivers and modules. Additionally, installations can gain advanced lighting control functionality with minimal hardware and deployment outlay. Casambi develops its products in Finland and has a growing sales and support service across Europe, North America and Asia.
About DANLERS Limited
DANLERS Limited is a U.K. electronics manufacturing company with an enviable reputation for quality, innovation and service. Founded in 1990, DANLERS have extensive experience in the design and manufacture of innovative, high quality electronic switches for the control of lighting and other connected loads. Energy saving, security and convenience are among the many benefits offered by DANLERS extensive range of controls. DANLERS endeavour to nurture excellent relationships with all our customers and provide a reliable service that you can trust. For more information, visit www.danlers.com.