Tunable-white LED light engine enhanced with Casambi's BLE control interface for smart lighting applications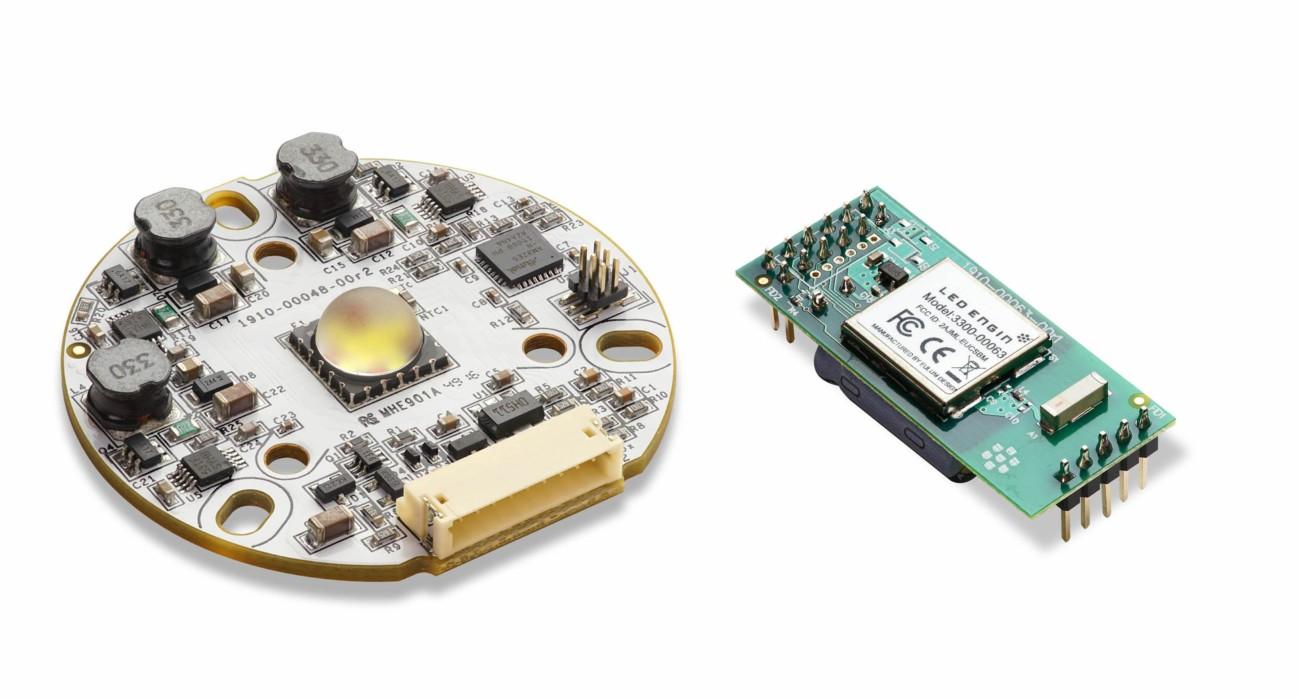 Casambi's technology has been designed into a Bluetooth Low Energy (BLE) daughter card available with LED Engin's LuxiTune 2.3 tuneable white light engine that customers can chose to wire into their fixtures.
LuxiTune 2.3 tuneable white light engine targets the same track lighting and small downlighting applications as its Gen 2.0 products, while delivering the added performance and controllability benefits that were introduced with Gen 3.0. These advances, which include smooth deep dimming to 0.5%, no e-flicker and no visible flicker, also extend to additional control interfaces including BLE alongside DALI and DMX-RDM.
With wireless control becoming an increasing requirement, the LuxiTune BLE daughter-card designed with technology from Casambi, is key to enabling BLE mesh-networked lighting installations. The interface was developed to be compatible with LuxiTune's firmware and plug into the Gen 3.0 driver board and has been available for some time. LuxiTune installations can be commissioned and controlled using the Casambi App that provides an end-to-end solution. Now, of course, it also supports the LuxiTune 2.3 light engine, opening up an even wider range of smart-lighting possibilities.