Casambi launches Xpress, the new wireless switch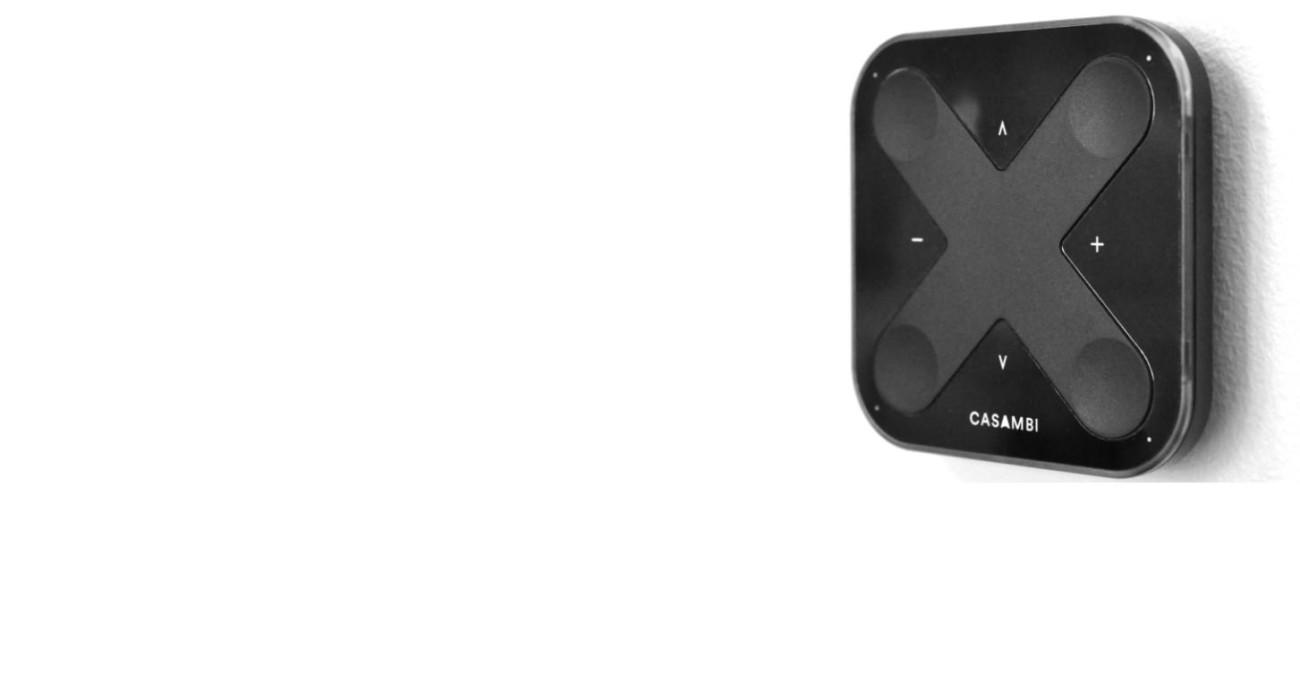 Casambi is launching a wireless switch, with the name Xpress.
Xpress is a wireless user interface that brings huge flexibility to interior design as furniture can be replaced or even walls can be rebuilt without having to take wiring of switches or switch placement into account. The switch can be kept wherever the user needs it and it gives direct access to all the important Casambi lighting control functionalities.
Xpress can be configured via the Casambi app. The four target buttons can control a scene or an animation of the user's choice or simply one luminaire, one luminaire group or all lamps together if so desired. It is also equipped with buttons for dimming, changing colour temperature and the up/down ratio of indirect/direct luminaires.
Xpress is 90 x 90 x 12 mm in size and has a range up to 60 meters in open air. It is equipped with a wall mounting plate and can be attached to the plate with magnets. Xpress comes in white and black.
Please read more about Xpress in the Product Descprition.