Submit information for the Casambi Partner directory
We are publishing a new, improved partner directory. As a Casambi partner, you have multiple options to promote your company, products, and services.
Submit information to partner directory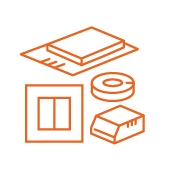 Partner directory information submittal for component manufacturers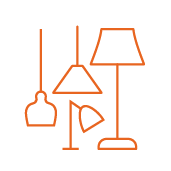 Partner directory information submittal for luminaire manufacturers
Partner directory information submittal for sales and service partners
If you would like to get listed in multiple categories or have any other questions, please get in touch with us by submitting the form below.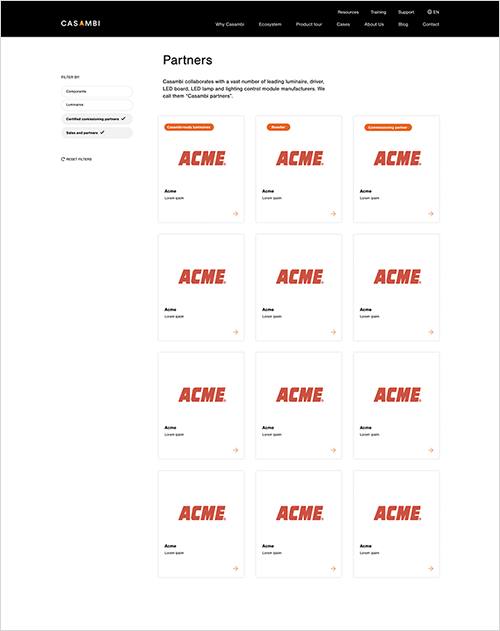 Casambi partner directory in brief
Our new partner directory has three main elements: (1) partner logo listing, (2) partner filtering, and (3) partner profiles (optional).
All our partners will be listed in the directory, and as a default, your partner category will be selected based on our partnership type and agreement. Your company can be found from the listing when the user uses more advanced filtering by submitting information for us. You can also decide do you want to create a company profile page or simply direct customers to your website.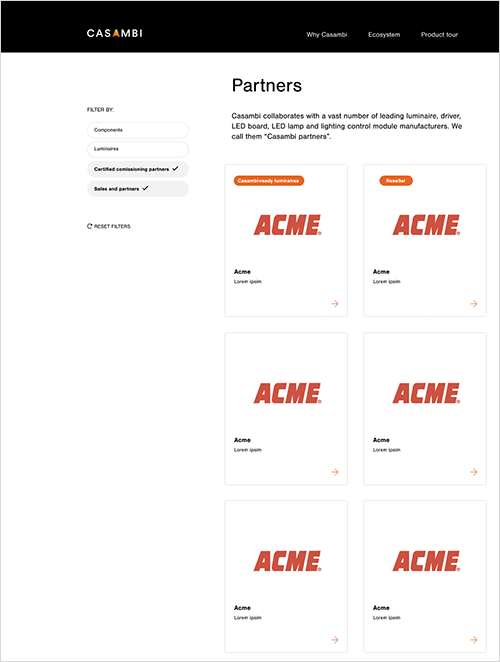 Partner filtering
By submitting the partner directory information for us, you can improve your findability on our partner directory when the user utilizes filtering. There are different filtering criteria/options for lighting component manufacturers, luminaire manufacturers, and sales and service partners.
If you don't want to create a partner profile, we'll direct the visitors to your website.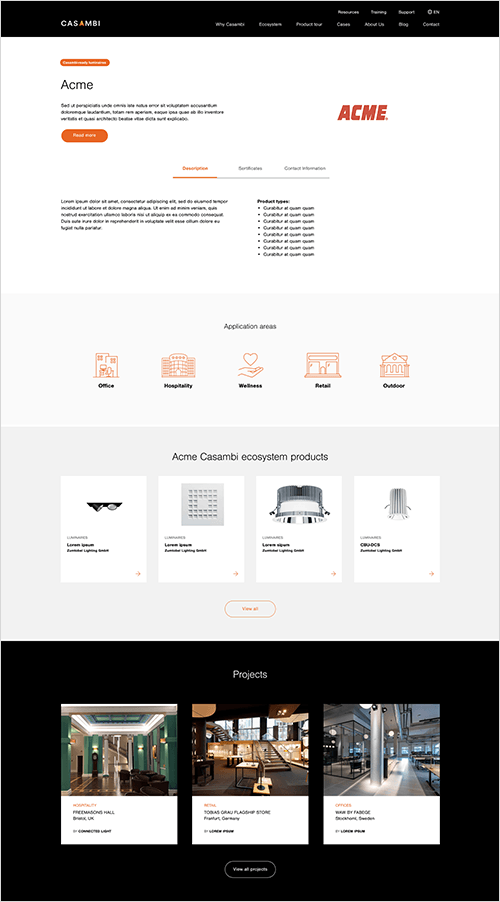 Partner profile
You can create a partner profile on Casambi.com. In the profile, you can naturally tell more about your company, products and services – and include information such as represented brands, resellers etc.
If there are projects listed on our project gallery where you have been involved, you can also link these projects to your profile. If you have products listed on our Ecosystem pages, we'll connect these to your profile as well.
Contact us