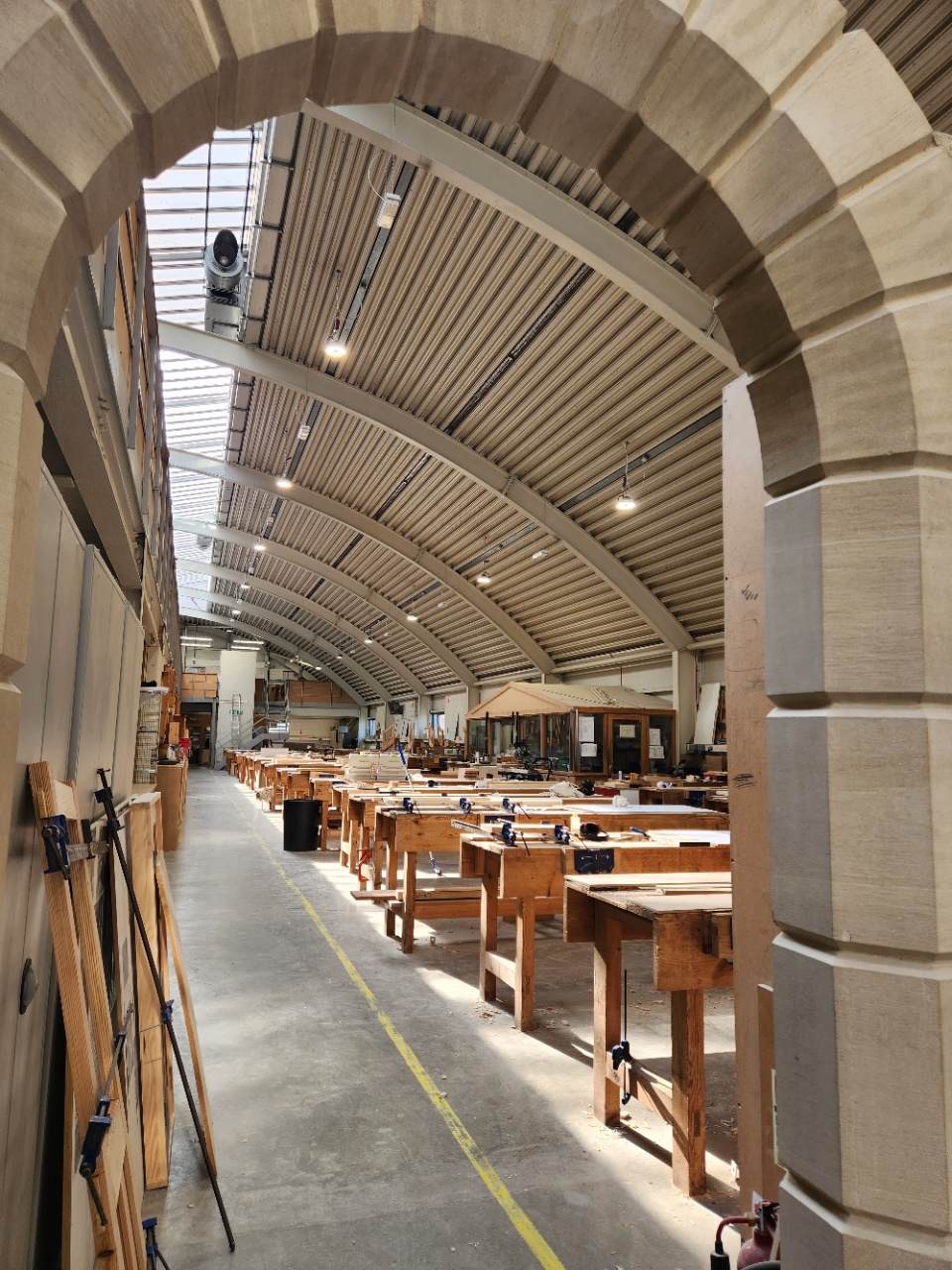 Building Crafts College
John Bowden, Founder of Silent Design, spearheads a circular economy project that redefines the fate of discarded LED fixtures, transforming a college's lighting infrastructure while showcasing the power of smart technologies.
In the quest for a sustainable future, the lighting industry is increasingly recognizing the need for circularity – the practice of extending the life of products and materials by reusing, refurbishing, and recycling. This case study highlights a remarkable circular economy project that showcases how easy it can be to implement circularity, with the right mindset, the right connections and the right supportive technologies. The star of this story is John Bowden, Founder of Silent Design, a company of custom and refurbishment LED lighting specialists including wireless lighting controls.
The opportunity for this circular economy initiative arose when some 400 meters of linear luminaires, equipped with high-quality Tridonic DALI drivers and LED boards, were decommissioned in a large London building after being used for only 18 months. Recognizing the potential value of these fixtures and the environmental impact of their wastage, the contractor contacted John Bowden, offering him the fittings for free.
Though the offer aligned perfectly with the principles of circular economy projects, John faced challenges in finding suitable projects to utilize these fittings without incurring the high cost of warehouse storage in London.
"The products were free, bar the cost that Silent Design covered for five guys to spend two days taking down the old fittings […] But the most important factor in these kinds of projects is timing! It costs a lot to have warehouse space,"he says.
The perfect solution came to mind. John had been working with the Building Crafts College, an institution renowned for delivering high-quality education and training in building crafts and conservation. The college has been upgrading its old fluorescent lighting to LEDs intermittently, driven by energy savings and the phasing out of fluorescent lighting (pursuant to the ban thereof). John approached the college with the proposition of installing these 18-month-old fittings, which they readily agreed to. Moreover, the college has no existing control system, creating an opportunity to introduce a smart lighting control system along with the LEDs.
"The retrofitting of the Building Crafts College took place during this post-pandemic period, coinciding with the global shortage of DALI drivers. It's a blessing to be well connected to contractors taking down old fixtures, that can call you and ask if you have a need for them,"he adds.
The luminaires were carefully removed from their original site, and Silent Design stored them temporarily on their premises, avoiding the use of new packaging materials to maintain a zero-carbon—footprint approach. Transportation of the fixtures from Silent Design to the Building Crafts College was meticulously managed, further minimizing the project's environmental impact.
"We have maintained absolute transparency with the college, providing them with full details about the origin and history of the old fittings. Any minor scratches on some of the fixtures are inconsequential, considering the college's premises serve as a training ground for stonemasons and carpenters, with vast halls filled with various tools and equipment, rather than a pristine design retail store."
Colleges such as this one need good lighting to provide a conducive and well-illuminated environment for effective education, training, and craftsmanship, ensuring students can work with precision and attention to detail in their various building craft disciplines. As an Educational Charity governed and financially supported by the Worshipful Company of Carpenters, the Building Crafts College relies on public, fee, and charitable sources for income, making energy efficiency through LED lighting and smart controls essential for substantial cost savings.
To optimize energy efficiency and enhance the lighting experience, Silent Design utilized Casambi's CBU-ASDs (matchbox-sized wireless lighting control components that enable smart and flexible management of LED lighting systems) in combination with wireless basic dim sensors from Tridonic and EnOcean switches. The system implemented energy-saving measures such as daylight dimming and presence detection, ensuring that lighting is adjusted based on the natural light available and occupancy within the space.
This circular economy project at The Building Crafts College not only exemplifies the benefits of reusing perfectly functional fixtures but also highlights the ease of incorporating advanced technologies like Casambi's for smart lighting control. The college's transition to LED lighting equipped with a wireless control system resulted in significant energy savings, contributing to a more sustainable campus.  
Looking ahead, John is interested in integrating Assetbook into facilities like this college. Assetbook is an asset management system that would further enhance the circularity of their lighting infrastructure, ensuring optimal usage, maintenance, and potential reuse in future projects.
The transformation of the Building Crafts College's lighting infrastructure showcases the power of circular economy initiatives, especially when supported by innovative technologies. John's commitment to sustainability, coupled with the college's openness to embrace such initiatives, has not only reduced wastage but also demonstrated how simple and effective it can be to implement circularity in the lighting industry. As more projects like this take shape, the lighting industry moves one step closer to a greener, more sustainable future.
Site
Building Crafts College

Location
London, England

Circular economy project design and execution
Silent Design

Casambi Ecosystem products
Tridonic
EnOcean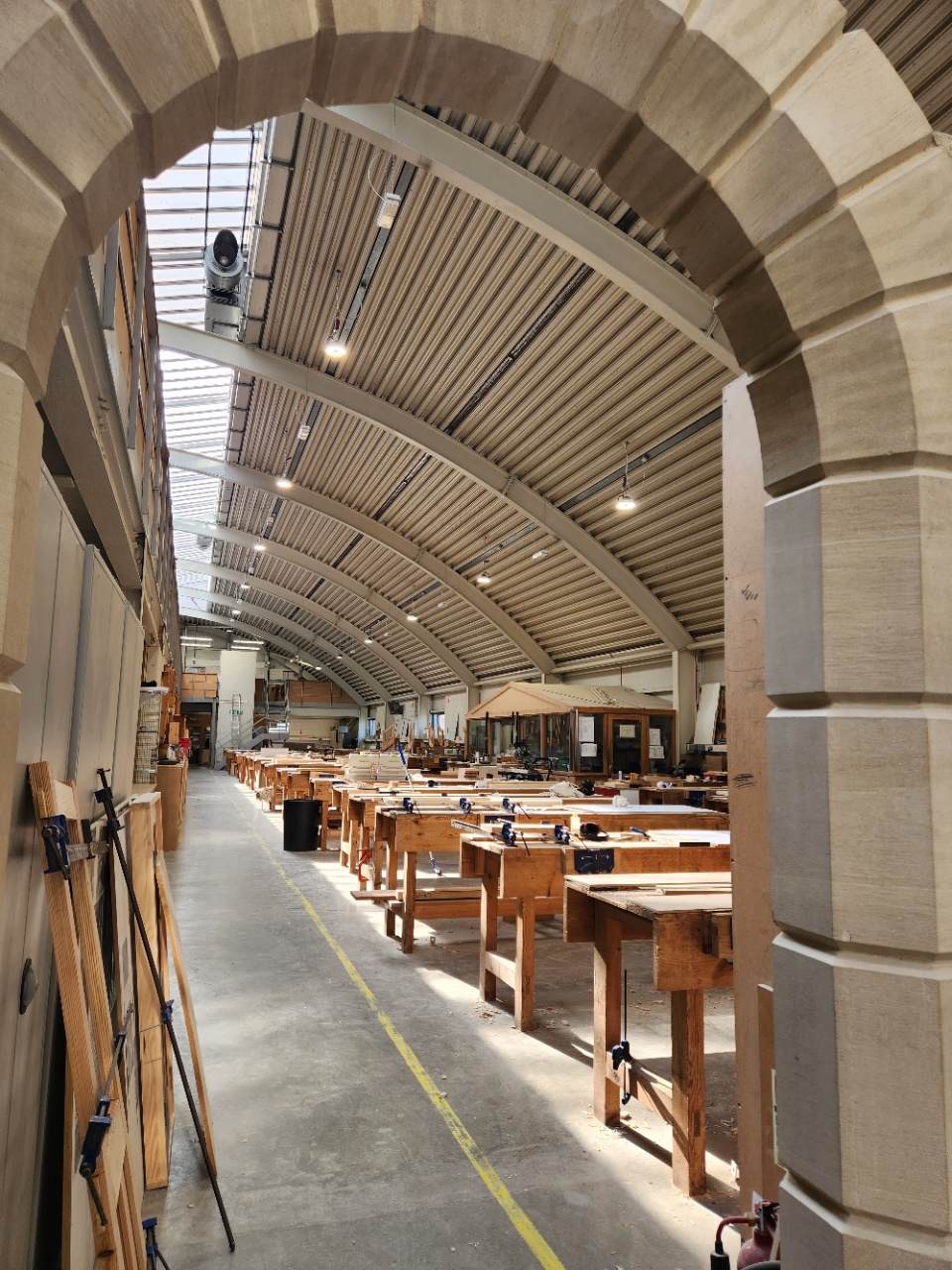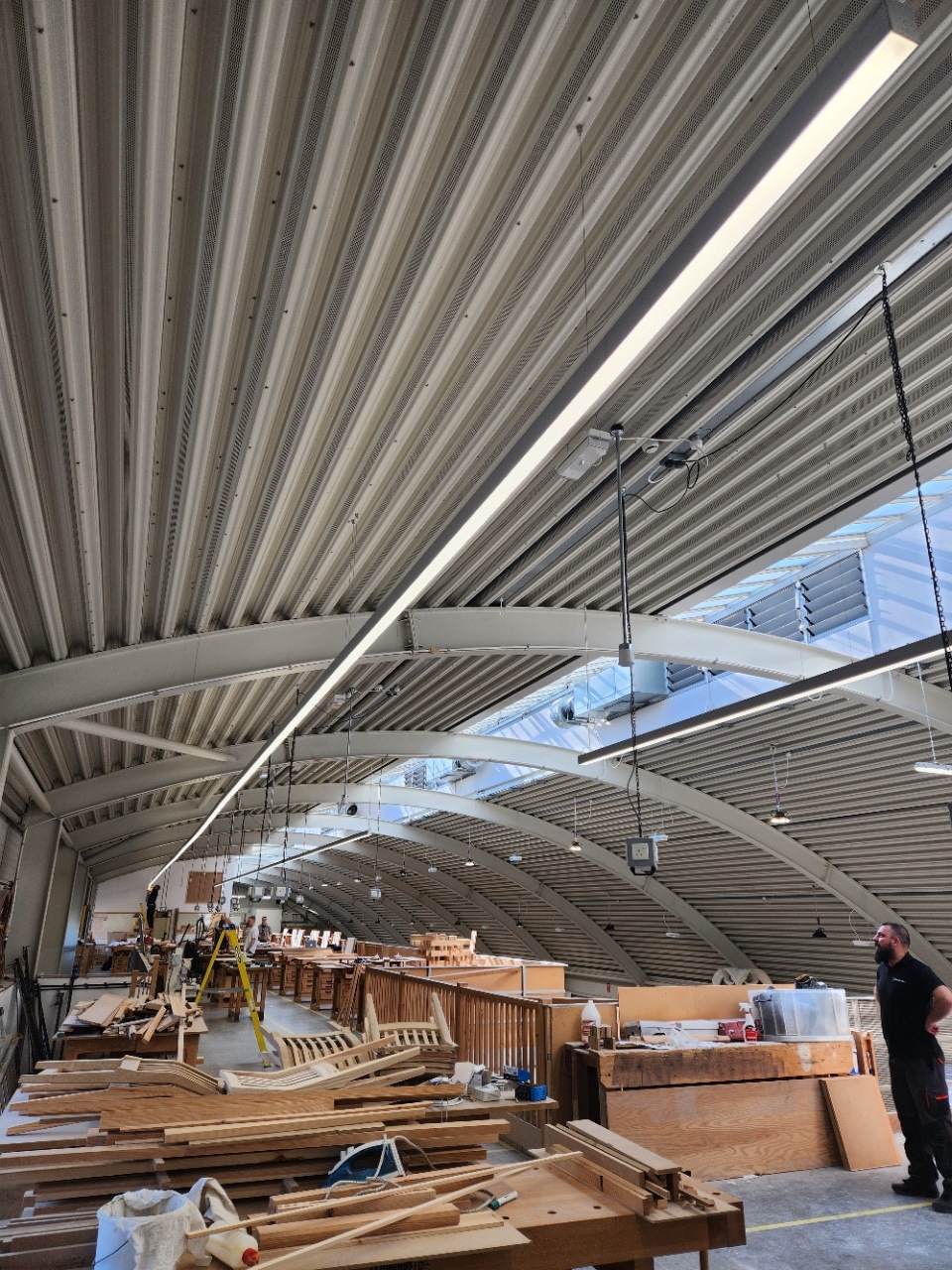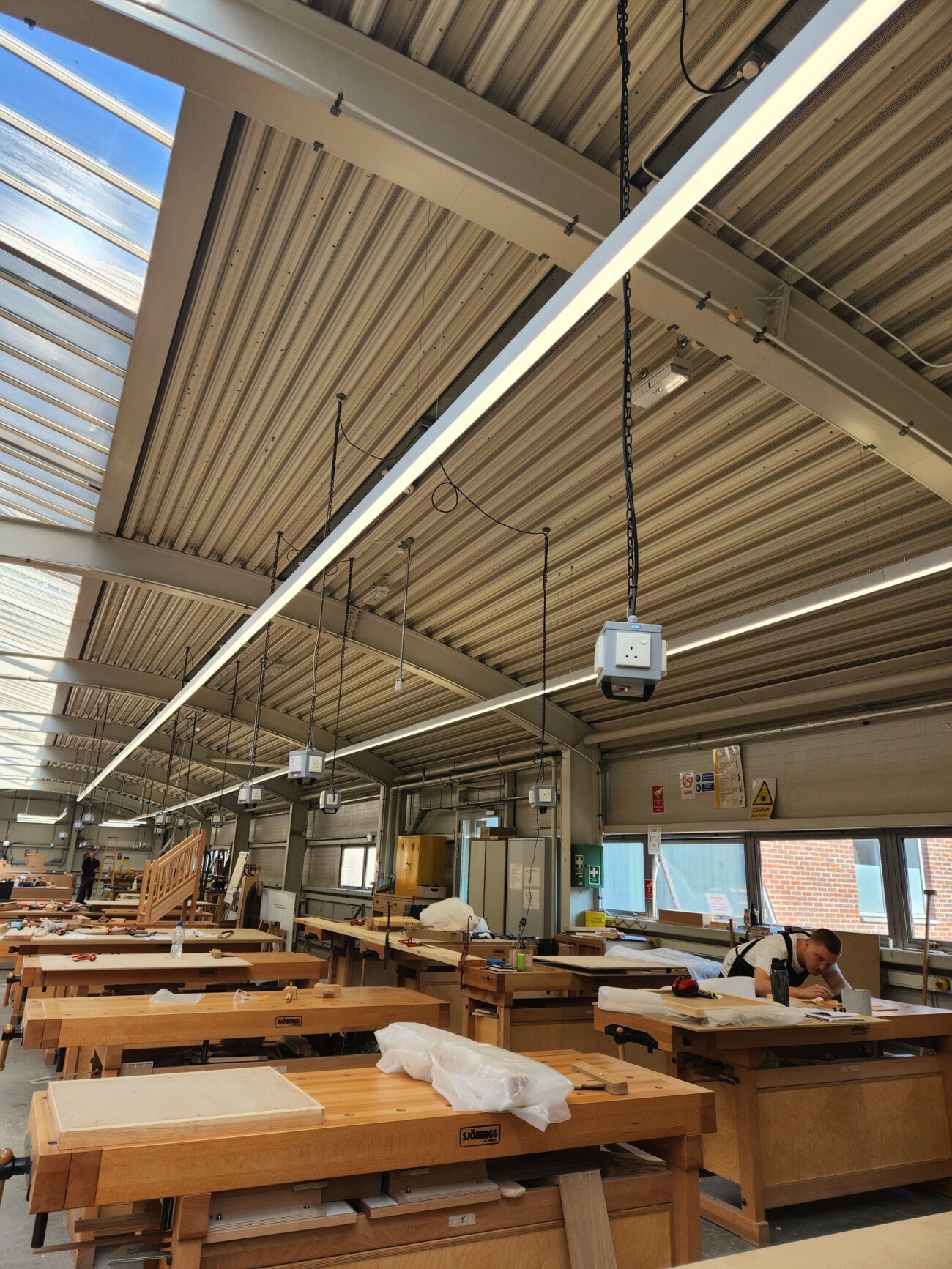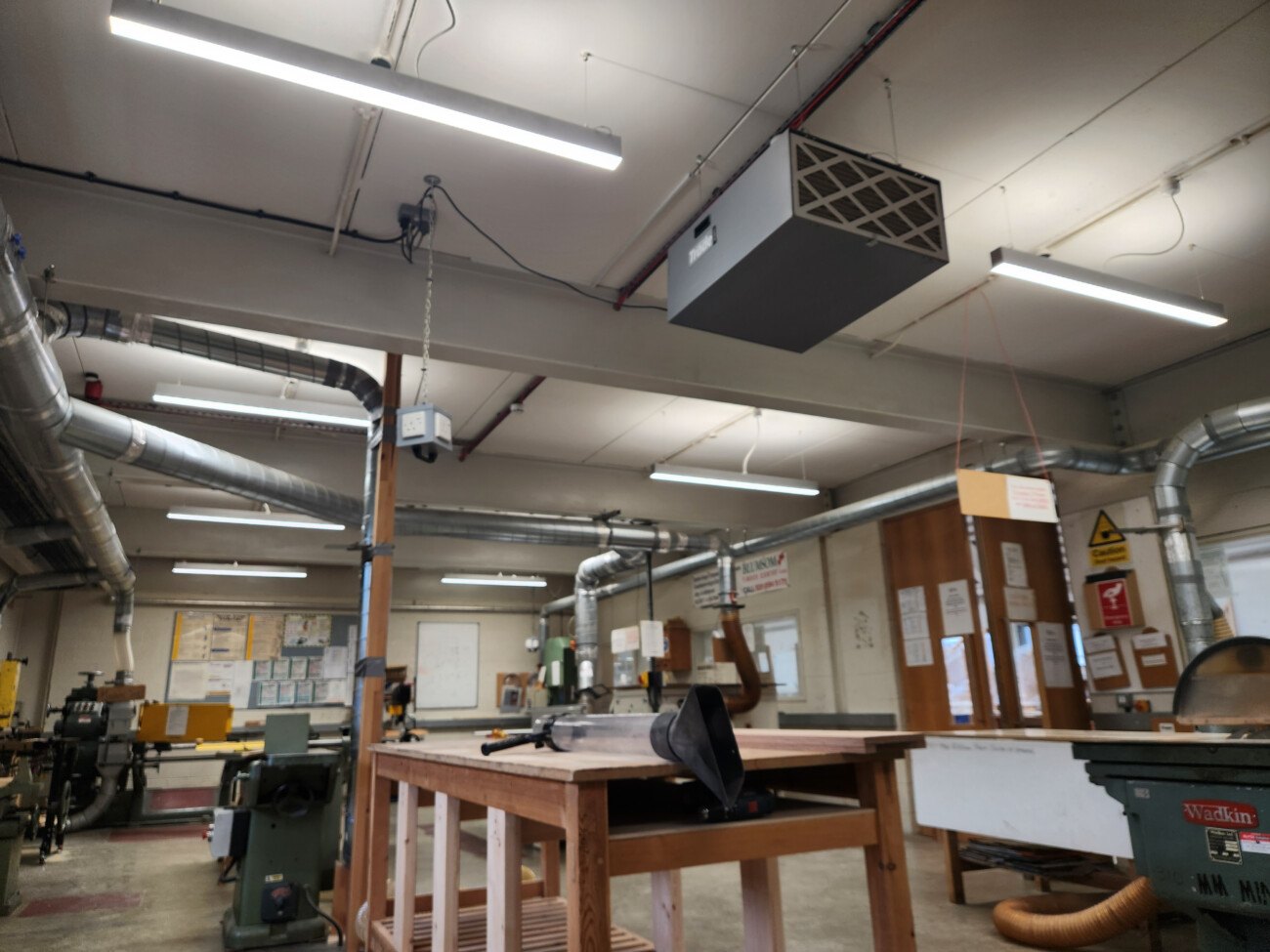 Share your work with us
If you have a Casambi project that you would like to publish at Casambi.com please click the button below and tell us a little bit more about the project. We'll get back to you within two business days.