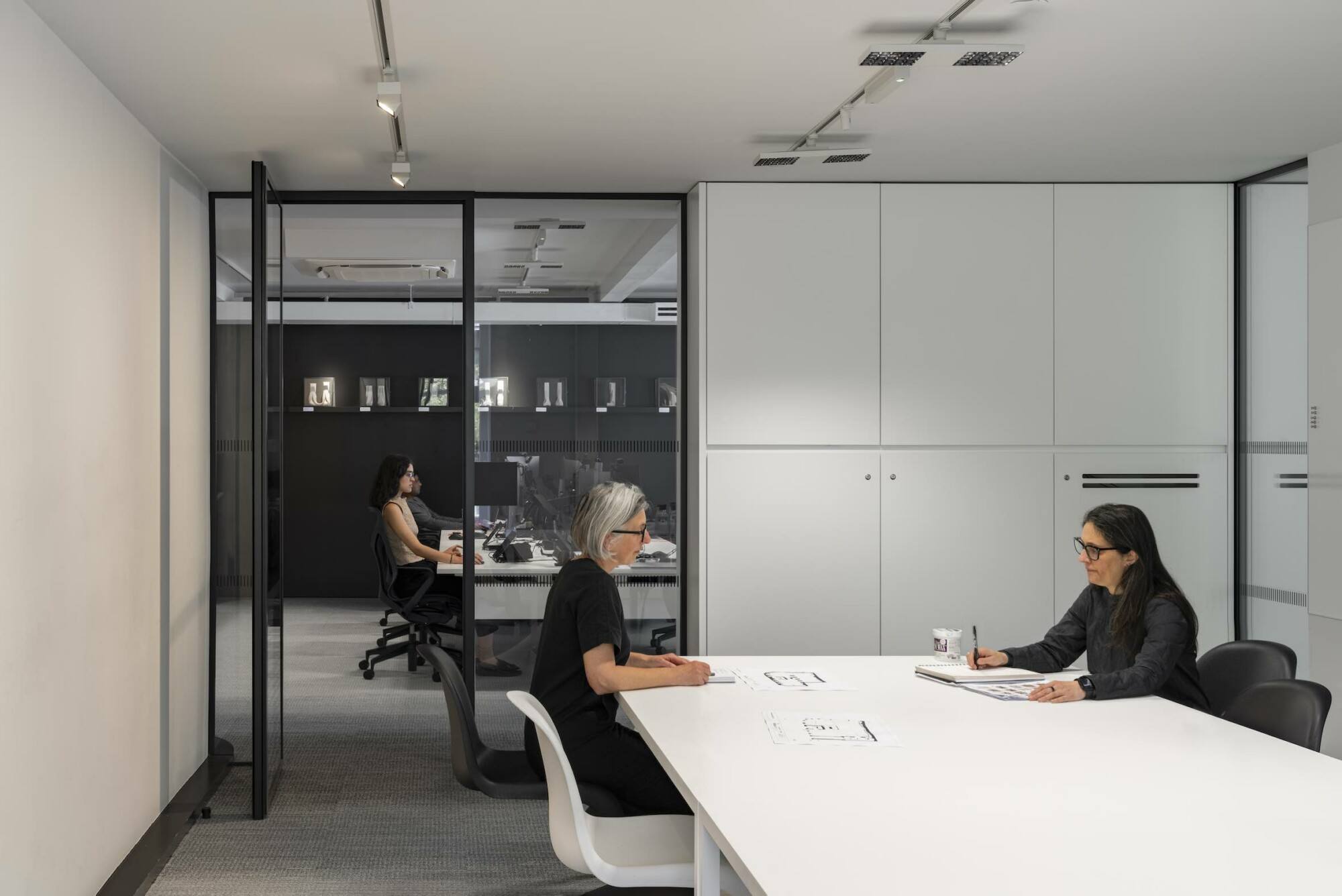 Zaha Hadid Architects
Learn from this project as the 'Return to Office' debate intensifies: Zaha Hadid Architects' London headquarters recently underwent a future-proof renovation, enhancing desirability with ERCO lighting controlled via Casambi wireless controls, promoting responsive design and staff wellbeing.  
Known for radical designs like the MAXXI Art Museum in Rome and the London Aquatics Centre, Zaha Hadid Architects (ZHA) faced a different type of challenge in overhauling its London headquarters. Instead of a new building, the world-leading architecture practice has renovated 101 Goswell Road, a former garment factory. A custom-designed lighting system from ERCO played a crucial role in this transformation, allowing the historic building to become a flexible environment for multi-faceted and collaborative forms of work.
New ways of working
ZHA has occupied the seven-storey former factory since 2012, but the team was previously divided between this property and a converted schoolhouse on nearby Bowling Green Lane. A shift in thinking came as a result of the Covid-19 pandemic when employees were primarily working from home. The ZHA directors saw an opportunity to consolidate to a single location and rethink how the office should function. Rather than trying to pack in as many desks as possible, the idea was to support different types of work styles offering staff greater choice and flexibility in how they work, and increasing possibilities for meaningful interaction. 'We needed to give them a reason to make the journey into the office,' explains director Chris Lepine. 'We came to the conclusion that space for meetings and collaboration was key.'
Improving visual comfort
The Goswell Road building, with larger floorplates and improved street presence compared to the old schoolhouse, was the most future-proof choice, despite some challenges. Low ceilings and a stair/lift core near the end wall limited natural light.'We realised that, if we were going to do this refurbishment right, we would have to create lighting that did the space justice.' recalls Lepine.
A human-centric lighting system, developed with ERCO, enhances spaciousness. Opton wall-washers improve the overall brightness perception, while Jilly downlights for track create the illusion of higher ceilings. Discreet lighting is directed where needed, improving visual comfort without noticeable patches of light and shadow. 'Sometimes I don't realise the lights are on until I'm right under them and look up,' says Lepine. 
No more one-size-fits-all
The Jilly system's flexibility, including easily repositionable spotlights, achieved a key goal in the reconfiguration of 101 Goswell Road. This innovation was developed with ZHA's Analytics + Insights unit (ZHAI), a research group using digital data and AI to predict the future of workspace design. 
'In the past, there was a one-size-fits-all approach in office design, but that has completely gone out of the window,' says Ulrich Blum, co-lead of ZHAI. 'Workspaces need to be adaptable to, even on short notice, cater for differences in how teams work together.' This led to a design that provides fewer desks but offers a wider variety of spaces where people can come together. One example of this is the fourth floor, which has been converted into a social space that can facilitate casual meetings and chance encounters.
Circulation spaces at the centre feature warm 3000K lighting with Opton and Starpoint luminaires, creating a 'heart' in contrast with the cooler tones of lighting within the workspaces. Meanwhile, Opton spotlights highlight architectural models and drawings, showcasing ZHA's impressive range of projects.
Casambi powers office adaptability
Casambi Bluetooth wireless control allows the lights to be easily switched on/off or dimmed, either individually or in groups, which comes in useful when ZHA wants to change up its displays. But it also makes it easy to create spatial variety, so staff can find a place to work that suits them best. 'When people work from home, they are able to personalise everything,' says Blum. 'This autonomy is something they really cherish, so we needed to give them the ability to influence their environment.' The system is also responsive to fluctuations in occupancy, turning off lights automatically in spaces that are not in use, which improves energy efficiency.
Space for display
The ground and basement floors serve as exhibition spaces and hubs for design research and digital fabrication, enabling ZHA to showcase architectural innovation. These areas host various public events, including dinners and drinks events, workshops and talks. ERCO's Parscan 48V spotlights offer flexibility in highlighting different zones based on the purpose. 'We can orient the room in different ways,' says Melodie Leung, associate director at ZHA. 'Sometimes we want it to be very broad and unified as a space, other times we want it to be more dramatic.'
These shopfront-style spaces play a crucial role in conveying ZHA's architectural processes and concepts. Recent exhibitions incorporated dynamic lighting effects, adding animation to displayed objects and materials. 'It's really important for us to create an environment,' adds Leung, 'so when people enter, they're entering the world of Zaha Hadid Architects.'
Since moving back into 101 Goswell Road in late 2021, ZHA has successfully experimented with a blend of remote work and in-office collaboration. This approach has encouraged increased staff interaction, contributing to a dynamic environment that aligns with the firm's future-focused ethos.
This project serves as a shining example of how office spaces can be reconfigured to meet the evolving needs of discerning workers in a post-pandemic era, emphasizing flexibility, spatial diversity, innovative lighting solutions and a harmonious blend of remote and in-office collaboration.
Site
Zaha Hadid Architects office

Location
London, England

Lighting
© ERCO GmbH, www.erco.com

Photographs
Gavriil Papadiotis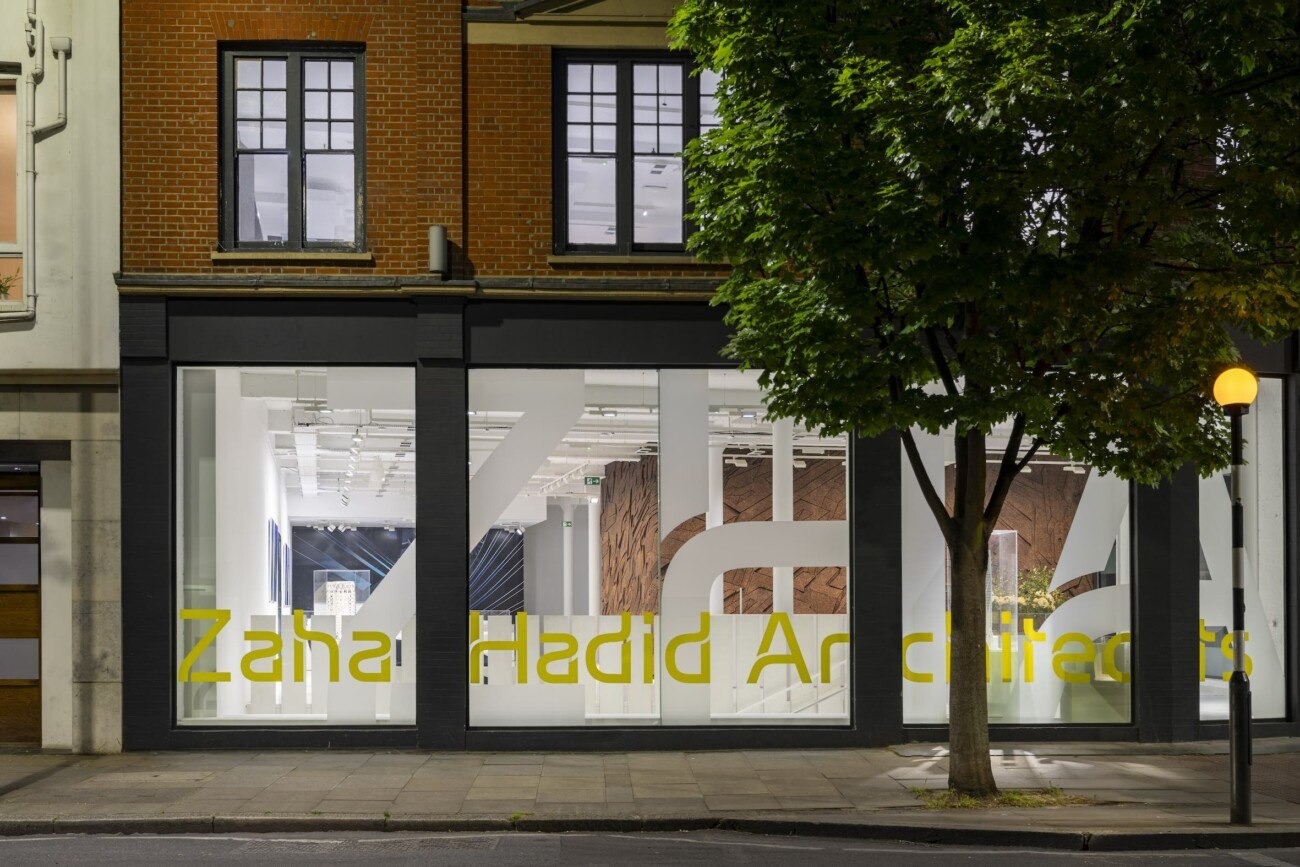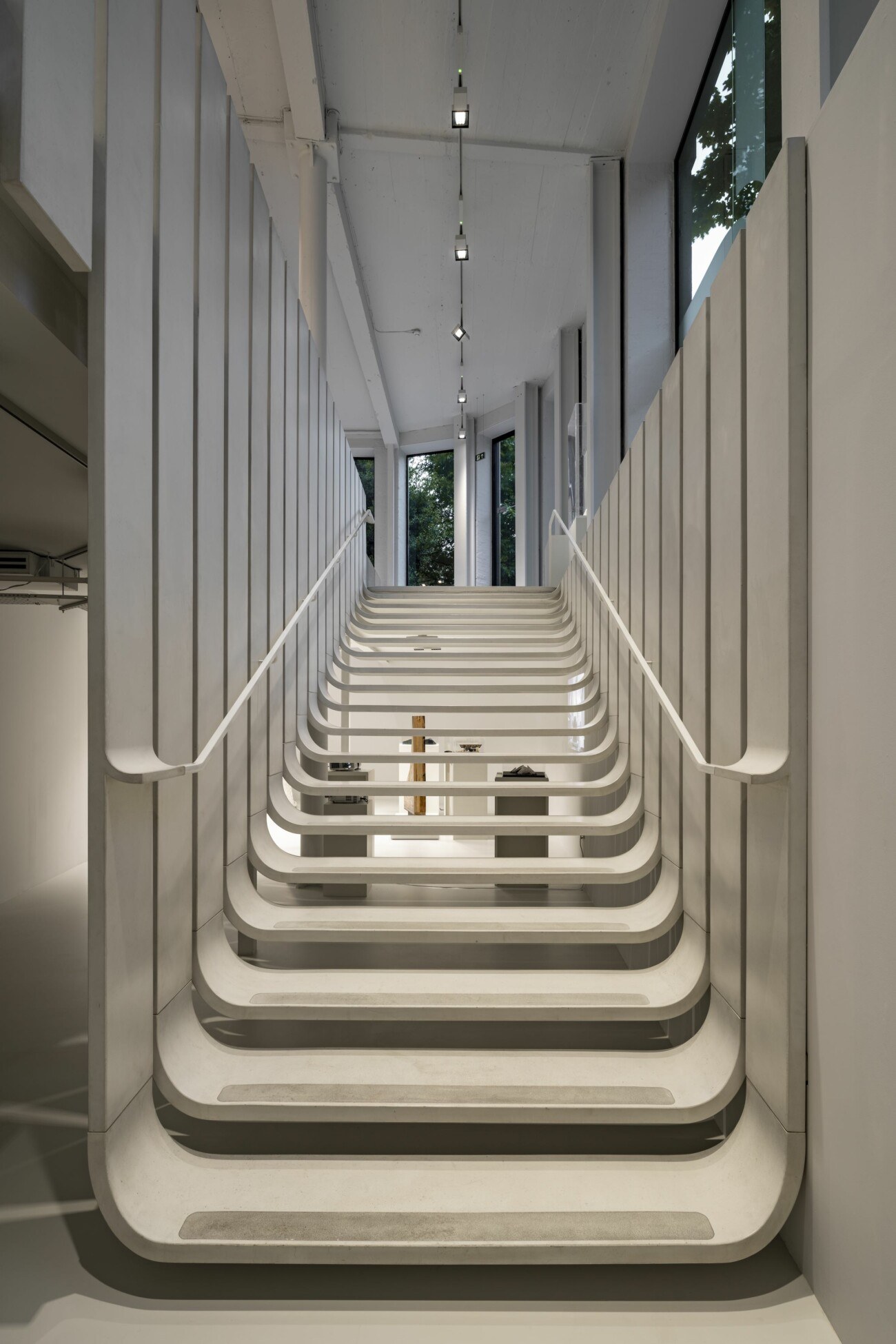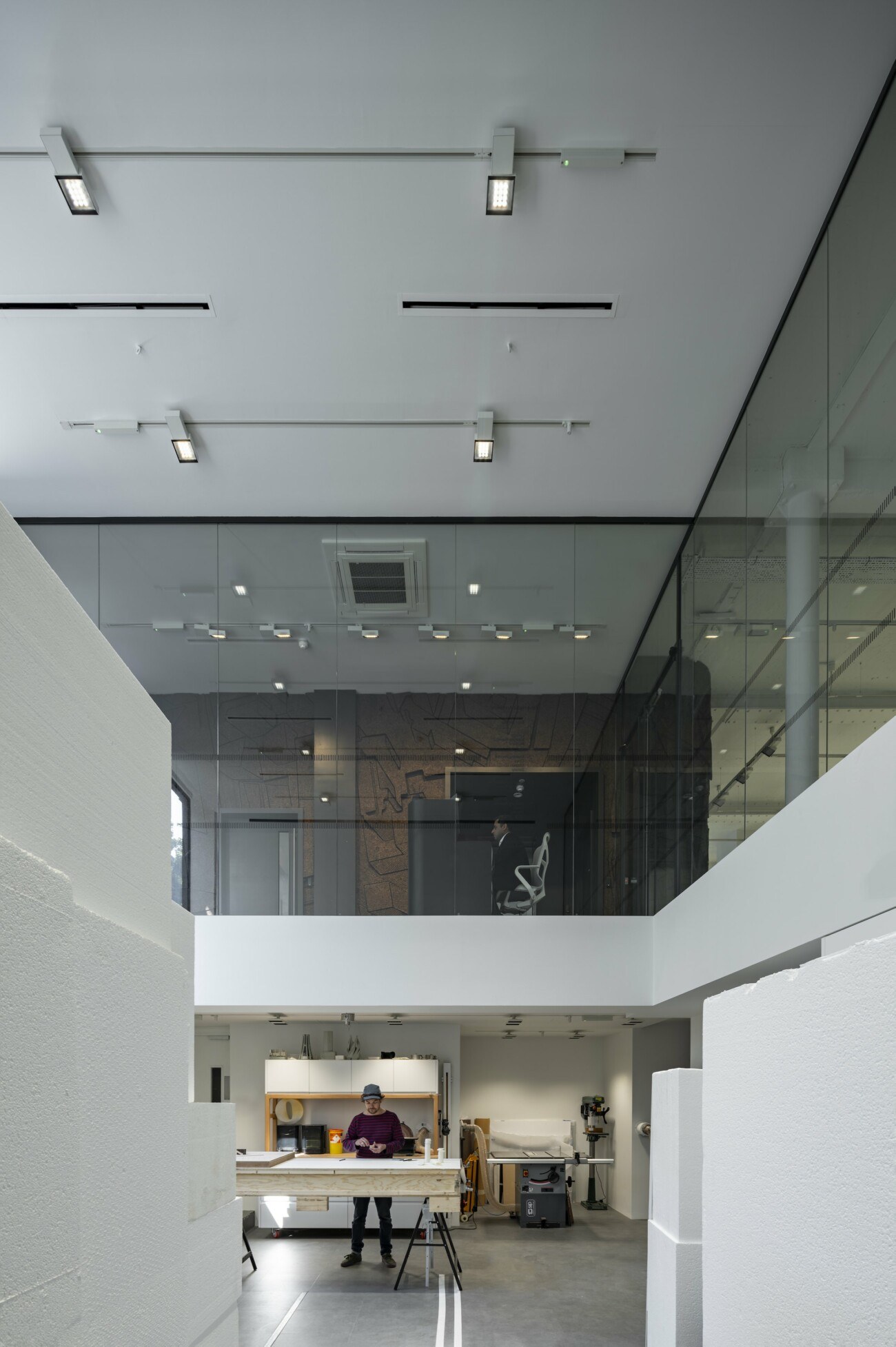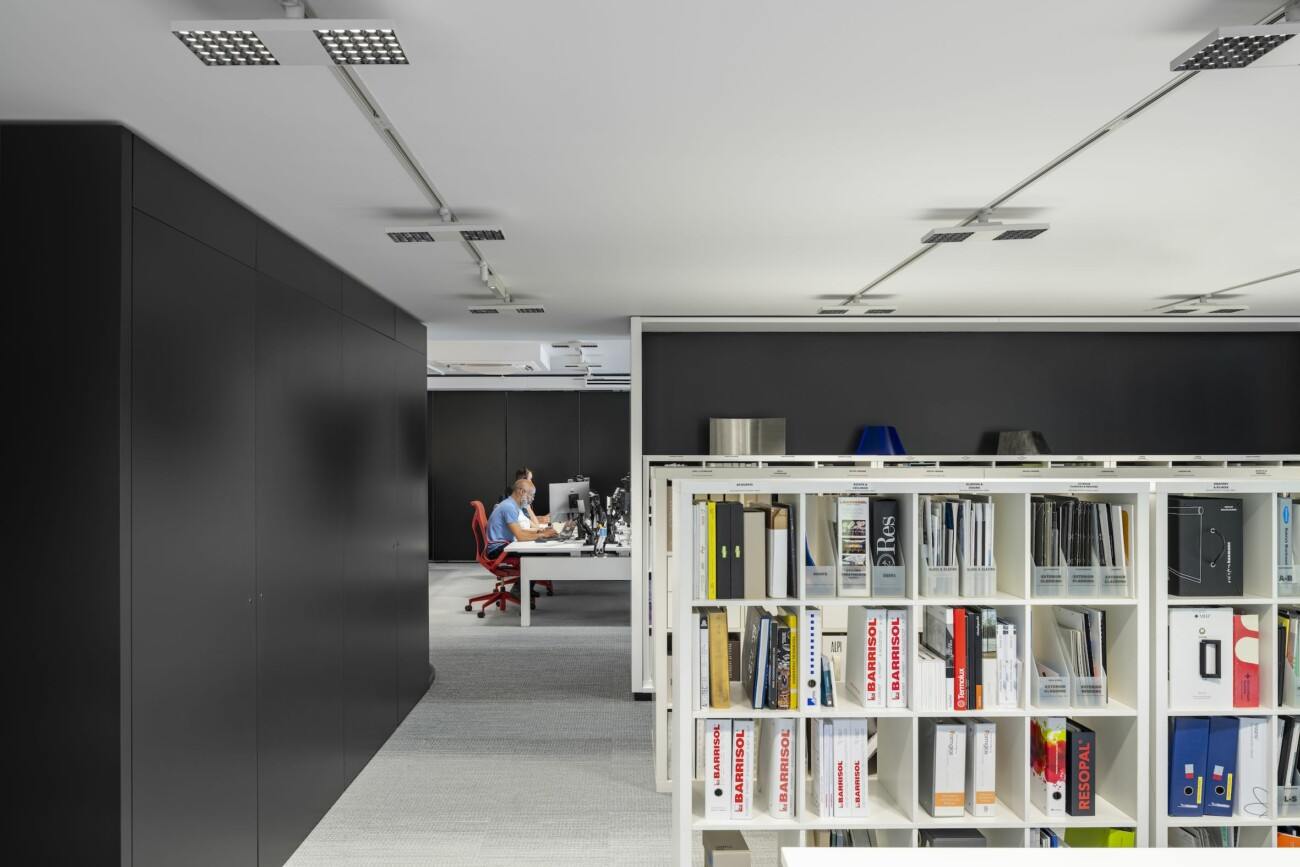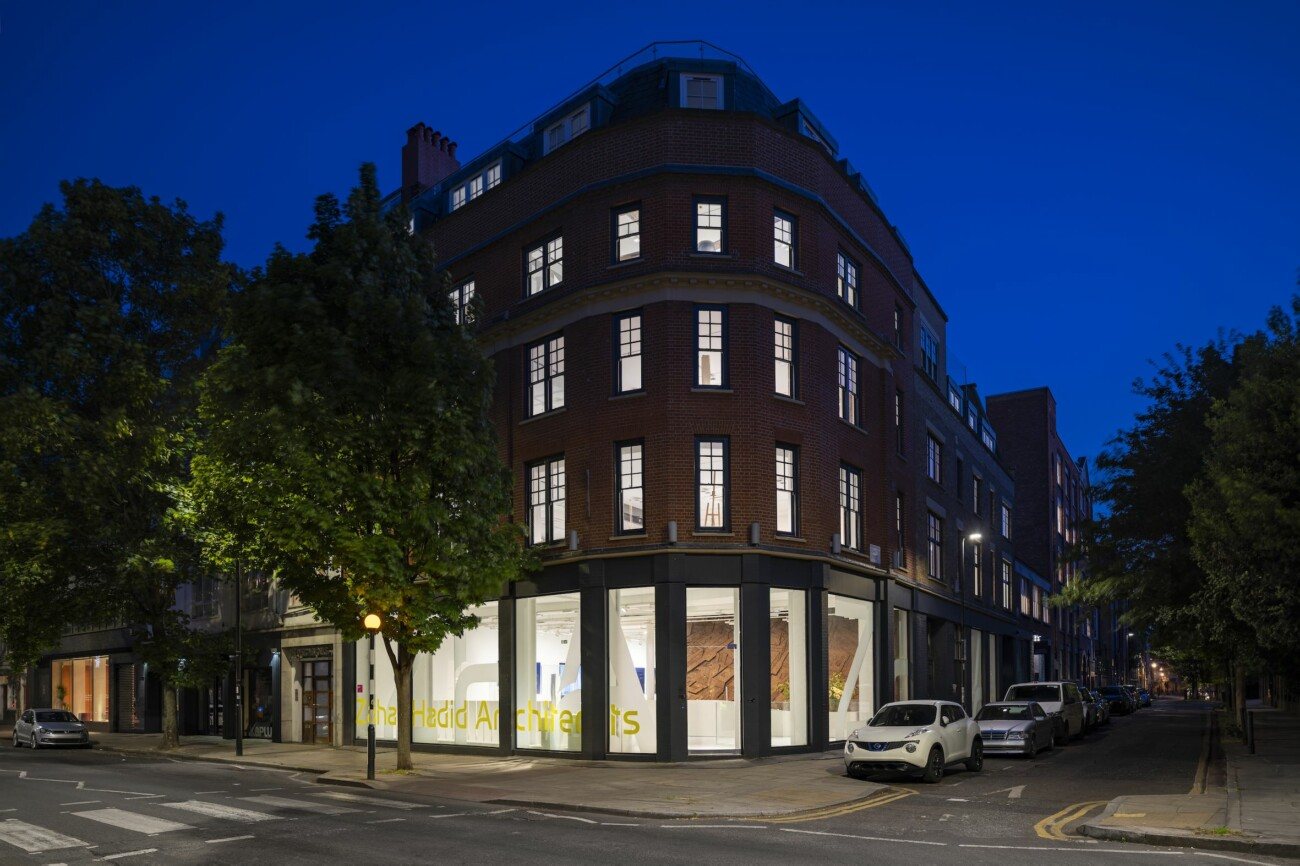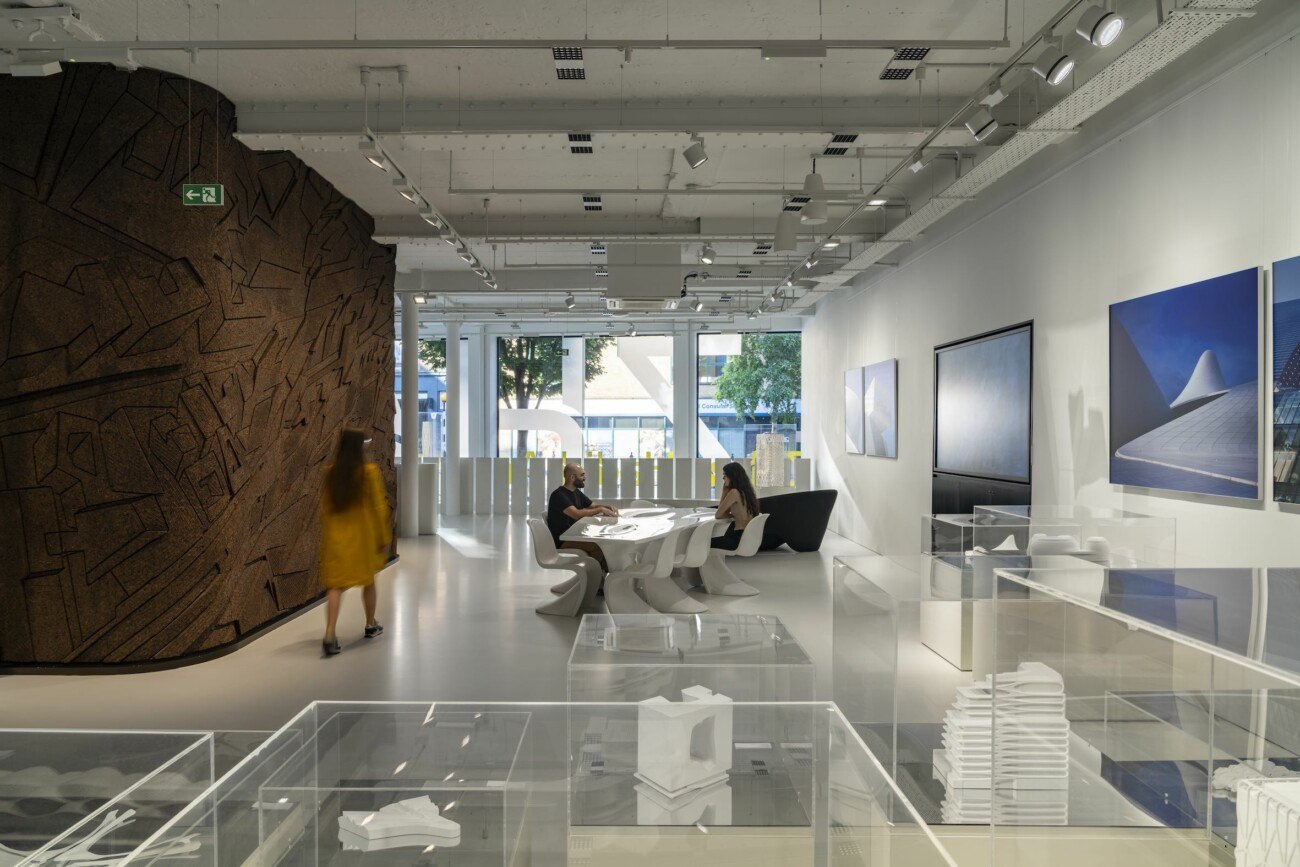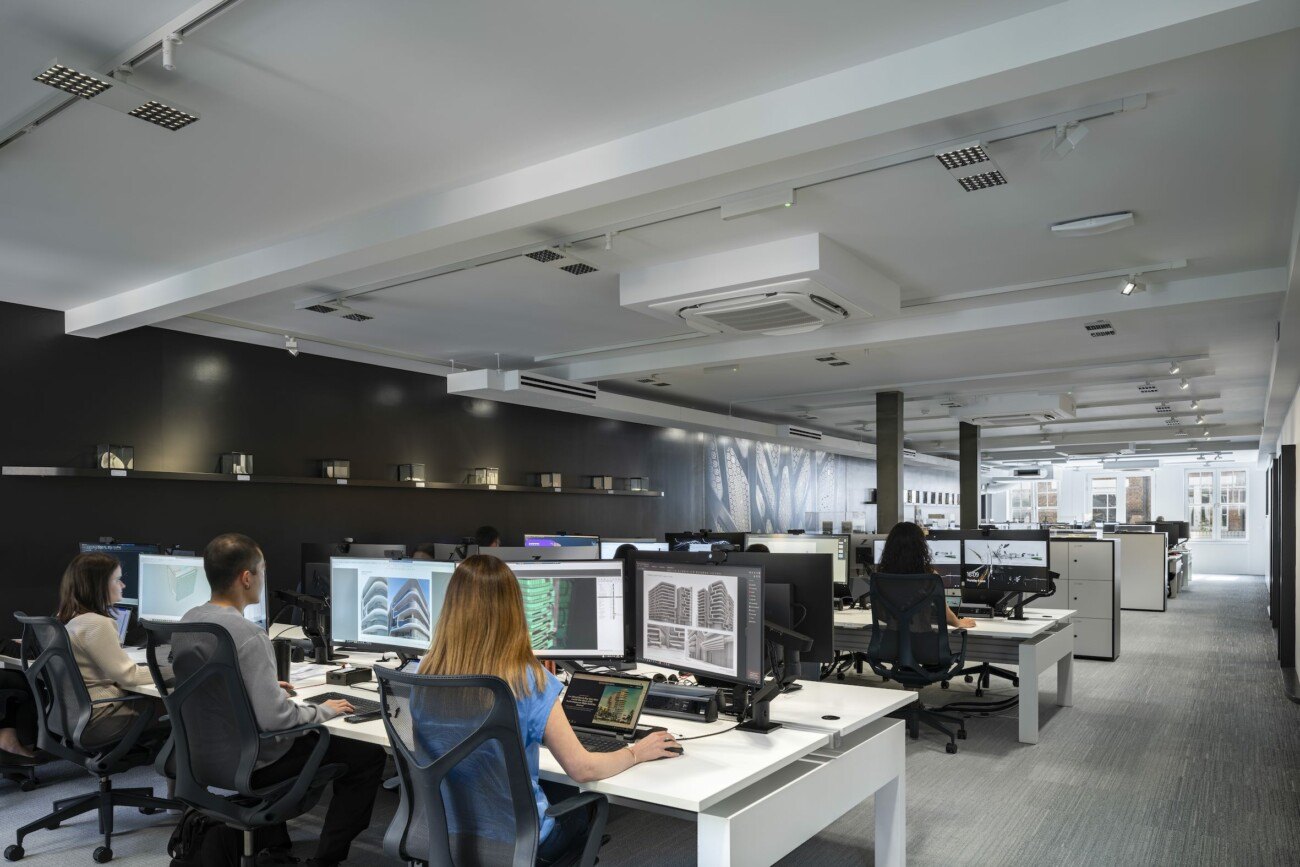 Share your work with us
If you have a Casambi project that you would like to publish at Casambi.com please click the button below and tell us a little bit more about the project. We'll get back to you within two business days.