Power to the Specifier, Part 5: Simple Installation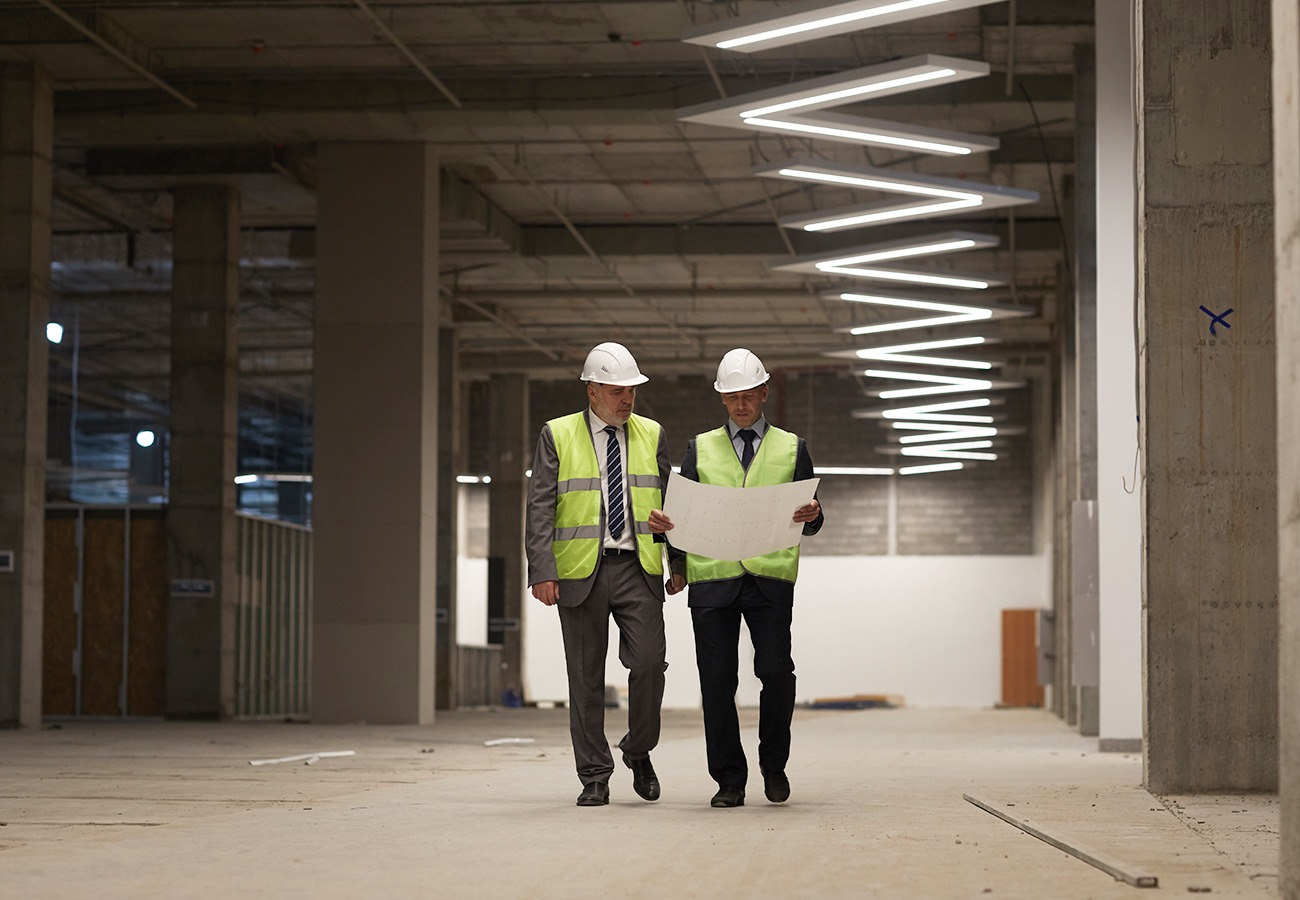 Electrical planning is pretty simple in that the infrastructure and system to turn the lights on is standardized, resulting in a rinse-and-repeat model. This, the fifth installment of Casambi North America's 'Power to the Specifier' blog series, explains how Casambi simplifies the installation process.
Of course, there will be variables with each project based on the fixtures, sensors, and switches being incorporated but the "how" mostly remains the same. That is where the simplicity ends. What is not simple about lighting control installation is the coordination, dealing with long lead times when sourcing materials, and the actual installation. Specifiers and electrical engineers are often faced with roadblocks, obliged to backtrack, pivot and do cartwheels to problem solve. It poses the question, is there a better way?
The old adage "if it ain't broke, don't fix it." comes to mind, as do the likes of Kodak and Blackberry, who were once revolutionizing their industry with their innovation and outside-the-box thinking. They devised systems and products that heavily impacted American culture, were profitable, and being the first of their kind, paved the way for other innovators in their respective industries. Perched on their mountain, seemingly untouchable, their competitors took what they created and made it better while they sat unwilling to embrace the notion that there might be another way. Their fall from glory was swift and painful to watch. Progress requires vision, and at the pace at which technology moves what is a good design and makes sense today, may not be the best path tomorrow. Our innovations are now forcing us to be innovative in turn and poke holes at the status quo.
Learning from history, and understanding the capabilities of technology, Casambi knew there had to be a better, more streamlined way to construct Bluetooth LE-based wireless lighting controls. We took on this challenge with fervor and have created a dynamic product that has removed unnecessary steps in the installation, has refined the operating system by eliminating unnecessary wires, toggles and switches, and provided a network for easy programming and continued operation. What's more, we worked tirelessly after shortages with the pandemic to ensure our products are readily available. Let's take a deeper dive into Casambi's approach to the simplification process:
• Easy Installation: Casambi uses a wireless architecture that allows for non-invasive installation. Each node is directly embedded into the device whether it's a light fixture, sensor or switch and does not require additional wires, equipment or power sources.
• Eliminated Unnecessary Components: In a Casambi mesh network, the nodes are consistently communicating with one another, sending messages to turn on the lights, dim the intensity, change color. It is also possible to program a time clock through our app. With this new, and better channel of communication, the switch leg, time clock and homerun are rendered obsolete. It's the equivalent of sending an email vs using the pony express.
• Easy Commissioning: Casambi-enabled products are configured and used with the Casambi App running on a smart device. There's no need for wires or an Ethernet connection. The user interface of the commissioning tool is graphical, not text-based. This means fast and easy commissioning at your fingertips, eliminating the need for programmers.
• Fast Fulfillment: After experiencing the pains of the pandemic on a variety of levels, one of our greatest areas of opportunity as an organization was to improve fulfillment times. We worked diligently with our supply chains, and are proud to say we have an expected lead time of 2-4 weeks. Our products being readily available means fewer delays and headaches in projects.
The improvements Casambi has made create a cascading effect not only on the installation but the designers too. Often in a tug of war with wires, lighting designers now have the freedom to construct layouts that cater to the space instead of being tied down by the constraints of wires. So, while the traditional system isn't broken, it certainly needs some fixing, and improving, and streamlining. Casambi ticked all those boxes.
If this blog post has piqued your interest, why not explore the virtues of wireless lighting control for industrial environments.
Interested in learning more about Casambi? Drop us a note, and we'll reach out to you: