Aicci T1 illuminating table family
Elegant table and smart luminaire combos for comfortable living and relaxation.
Aicci T1 illuminating series of sofa and side tables brings beautiful and conveniently adjustable light to your living room and bedroom, or any lounge, relaxation, or waiting area. The combination of the direct and indirect light illuminates the space with a soft and evenly distributed glow, and the satin-finished semi-opaque glass tabletop protects against dazzling.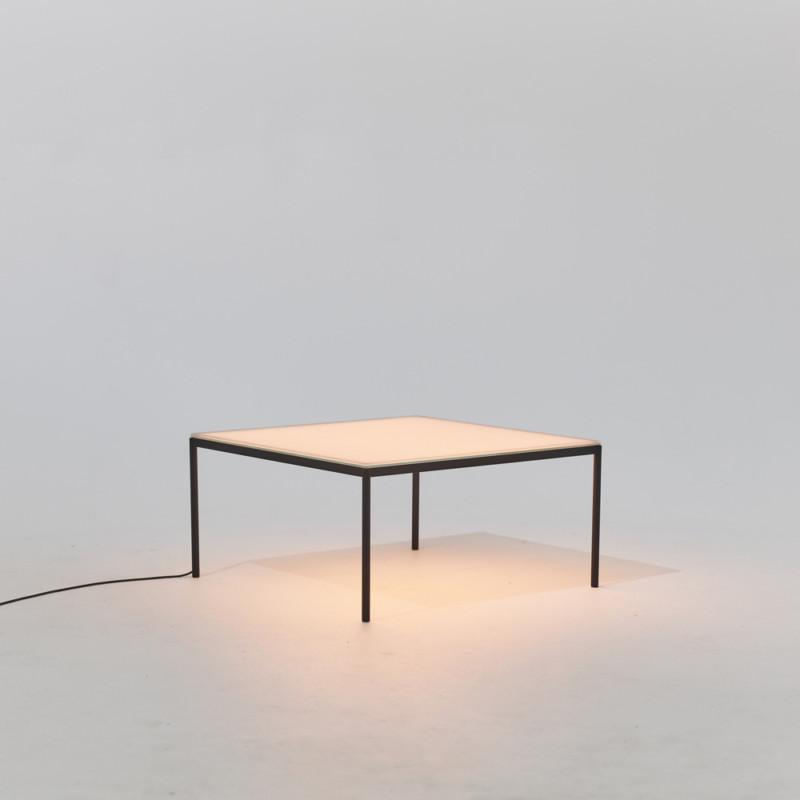 The Aicci table light captures the eye and calms your mind. In the living area, Aicci T1 sofa and side tables add the finishing touch to your décor, lead into the room, invite people around, and catch the eye with the light like a fireplace. Aicci T1 bedside table creates a peaceful atmosphere preparing your body for sleep and awaken you gently simulating a rise of the sun.
In a nutshell
Five (5) size
Table panel semi-opaque laminated glass, satin finish
Frame and feed powder-coated titanium and aluminium, coloured black or white
Integrated and replaceable tunable white 2000-6500K or RGB colour light sources
Luminous flux by table size 680-1920lm
Even light across the whole panel
2-way light distribution, upwards 1/3 and downwards 2/3
Easy to use with integrated Casambi control, connection directly to a socket
Designed and made in Finland by Aicci