Aria X RGBW AC Floodlight
Aria X RGBW is a high-power linear AC RGBW floodlight luminaire, specifically designed for creative wall washing and grazing applications. Aria X RGBW is an ultra-high-power member of the Aria family, providing heavy-hitting lumen output and maximum colour oomph for a show-stopping effect in each application.
Powerful, robust and versatile, this colour changing luminaire features an integral power supply with DMX driver and is offered with a range of accessories.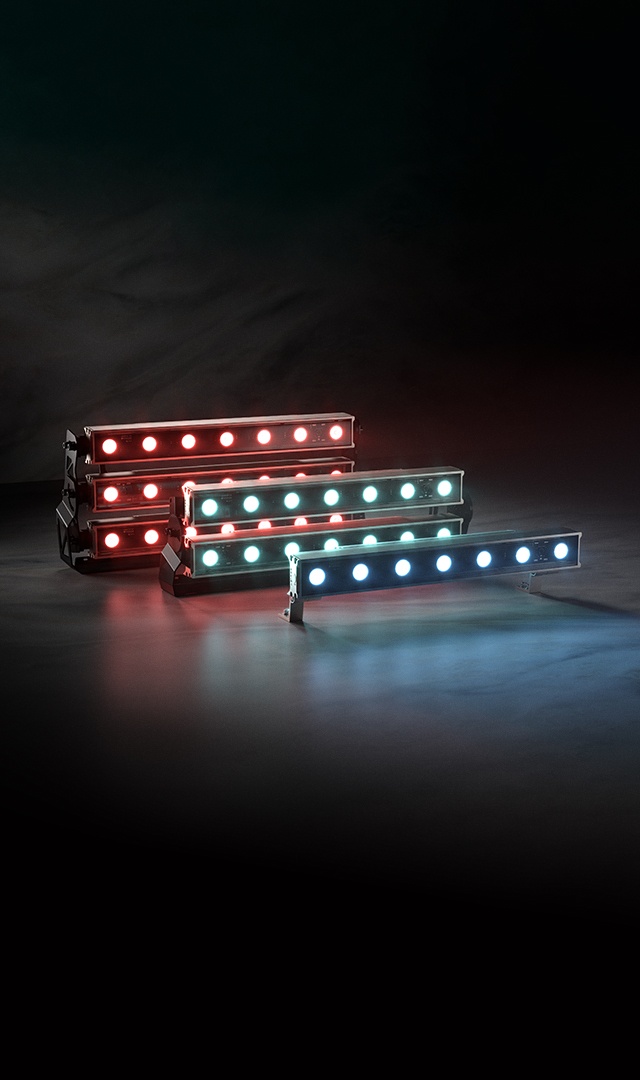 TYPE OPTIONS
70W (Single Luminaire)
140W (Double Luminaire)
210W (Triple Luminaire)
LED COLOUR OPTIONS
WW (RGB + Warm White)
CW (RGB + Cool White)
OPTICS OPTIONS
11° Beam
15° Beam
30° Beam
56° Beam
Oval 35° x 11° Beam
Oval 11° x 35° Beam
Oval 60° x 10° Beam
Oval 10° x 60° Beam
PROFILE COLOUR OPTIONS
Oval 60° x 10° Beam
Oval 10° x 60° Beam
INTERNAL LOUVRE OPTIONS
Black Brushed Anodized
Natural Brushed Anodized
DIMMING CONTROL OPTIONS
Self-Addressable DMX
Self-Addressable DMX CE Compliant
Casambi control through CasDMX
Features
Outstanding colour collimation with precise beams
Onboard DMX and mains driver makes installation a breeze
Self-Addressing and Matrix White smart functionality
Polyurethane Encapsulation
Versatile Mounting and Aiming
5 Year Warranty
Designed and made in Australia
Technical facts
Nominal Power: 68/136/204W
Input Voltage: 120 – 250VAC
Input Frequency Range: 47 – 63Hz
Luminaire Body: Aluminium Alloy Body
Lens Cover: Clear Polyurethane
Endcap: Powder coated Die-cast Aluminium
Dimming / Control: Self Addressable DMX (Full Frames)
IP Rating: IP66: (Standard)
IK Rating: IK08 (Standard)
Not including Wiring / Connector