Cloud Power Meter 1Ph
One Phase Mains power meters Casambi ecosystem compatible. Data are visible on Casambi App and on dedicated app retrieving them from Cloud to display and chart. Split core current sensor. No tools, easy installation.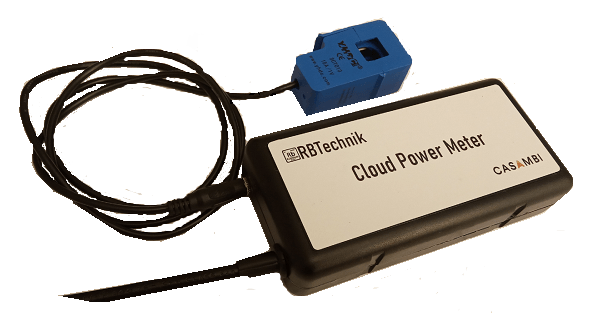 The instrument allows to meter and manage mains parameter, power consumption and LED working hours of Casambi controlled lighting installation.
Data are visible in Sensor app section and stored in Casambi cloud (gateway needed). With the included Windows App is possible to retrieve data from cloud to display and chart parameters, power consumption and operation hours.
Split core current sensor allows easy, non-invasive and tools less installation.
Technical facts
Input Voltage : 200-260 Vac
Max current: 30Amp
Max power : 7000 W
Isolation class: 2
Power consumption: 0,7 W
Dimensions: 131x65x30 mm