Cloud Power Meter 3Ph
Mono/ Three Phase Mains power meters Casambi ecosystem interface. The device can be connected to Modbus RTU compatible commercial power meters. Data are visible on Casambi App and on dedicated app retrieving them from Cloud to display and chart.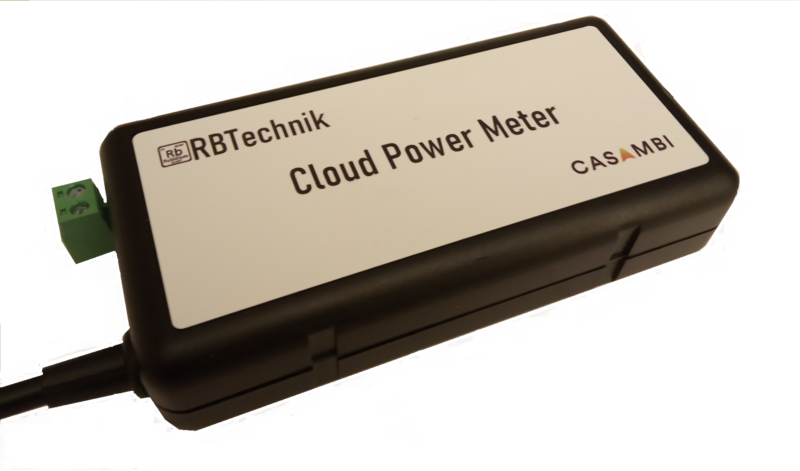 The instrument allows to interface Modbus RTU commercial power meter with Casambi ecosystem. Mains parameter, power consumption and LED working hours of Casambi controlled fixtures are available for monitor and report.
Data are visible in Sensor app section and stored in Casambi cloud (gateway needed). With the included Windows App is possible to retrieve data from cloud to display and chart Voltage, Current, Power Factor, Energy and operation LED hours.
Suitable for large installations.
Features
Input Voltage : 200-260 Vac
Protocol: RS 485-Modbus RTU
Power consumption: 0,7 W
Allowed Wattmeter: Carlo Gavazzi EM24
Dimensions: 131x65x30 mm
Max RS 485 line length 100 mt