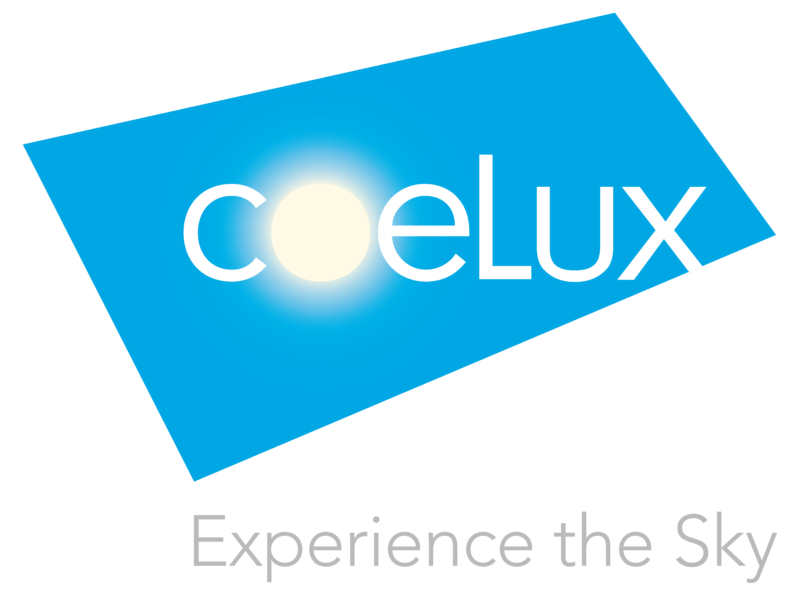 CoeLux High Tech 25 Mini
The CoeLux High Tech 25 Mini uses advanced lighting technology to recreate the colours of the natural world by reproducing the sensation of sunlight and the blue sky. The Sky Experience control system allows you to quickly and easily dim the light and, in the Smart Sky version, recreate the naturally changing colours of the day.
Overview
CoeLux High Tech 25 Mini is a compact unit that brings the sun and sky into settings where no natural light is available and is the perfect solution for small- to medium-sized domestic and business environments. A concentrated area of infinite blue emits a pleasing diffuse natural light in a vertical beam which can be used to focus attention on an object or a specific area. Its extremely versatile design means it can be installed on a ceiling, vertically, or on a sloping wall or roof. With IP65 rating it's also suitable for use in wet environments like bathrooms and spas, allowing you to enjoy the CoeLux experience even in these most intimate spaces.
Sky and Light experience
Experience the sensation of sky in the new, compact CoeLux High Tech 25 Mini. Its advanced internal optical components create an image of diffuse sun at an infinite distance, with the perception of boundless space being heightened by reflections of the sun in the inclined frame. Light distribution is excellent whether using a single system in small spaces or a range of appropriately positioned systems in a medium-size space. The product is available in two versions: Classic provides bright illumination while Smart Sky allows you to set up the CoeLux High Tech 25 Mini to replicate the gradually changing colours of the day so the sensation of daylight can be reproduced in settings where natural light is lacking.
Technical specifications
Beam orientation: vertical
Skylight size:  492 x 233 mm | 19.3 x 9.1"
Weight:  17.5 kg | 38.5 lb
Necessary space for installation*: 630 x 371 x h250mm | 24.8 x 14.6 x h9.8"
Total light output Classic version: 1600 lm
Total light output Smart Sky version: 1400 lm (noon) – 1200 lm (sunset)
The product can be fully recessed (in trim or trimless mode), semi-recessed or surface mounted.
*dimensions may differ slightly depending on the versions