Lumi-Plugin Downlight
One downlight. Multiple plugins.
Lumi-Plugin is a Downlight that combines Emergency lights, Sprinklers, Smoke alarms, Heat alarms, CO alarms and PIR sensors to streamline ceilings, spreed up installation times, save lives and reduce environmental impact.
We have 4 core values we offer our customers:
Streamline interiors
Lumi-Plugin LED downlight fitted with fire safety and energy-saving innovation unclutter ceilings to create beautifully streamlined interiors.
Accelerate installation
Save time, energy and costs. Lumi-Plugin also simplifies design stages and coordination challenges for easy, speedy installation.
Save lives
Designed to detect. Invented to protect. Lumi-Plugin is the essential lighting solution for safer and smarter properties.
Reduce footprint
Serious about sustainability. Combined products, less packaging and less shipments reduce environmental impact and waste.<br/>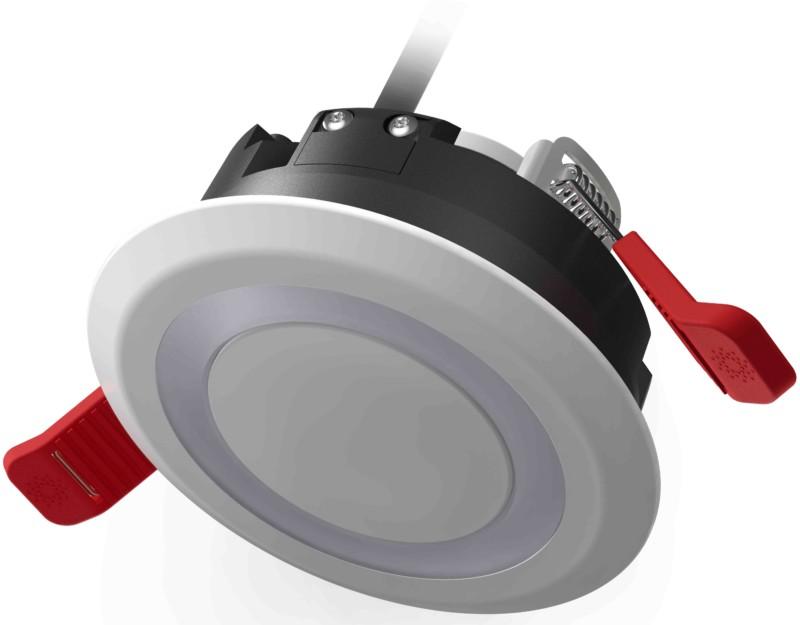 Lumens: 600lm
Wattage: 8.5W
Voltage: AC 220-240V 50Hz
Dimmable: Yes, Trailing Edge
Fire rated: 30/60/90 – Solid Joist 30 – Metal Webbed Joist & I-Joist
IP Rated: IP65
Built-in driver: Yes
Colour temperature: 3000K/4000K
Cut-out size: 92mm
Warranty / hours: 5 years / 50,000 hours
Colour rendering index (CRI): >80
Beam angle: 100 degrees
Product depth / diameter: 55mm / 110mm
kWh per 1000hr life: 8.5 kWh
Luminaire efficiency: 70.5 lm/w