MINI CASAMBI INTERFACE TW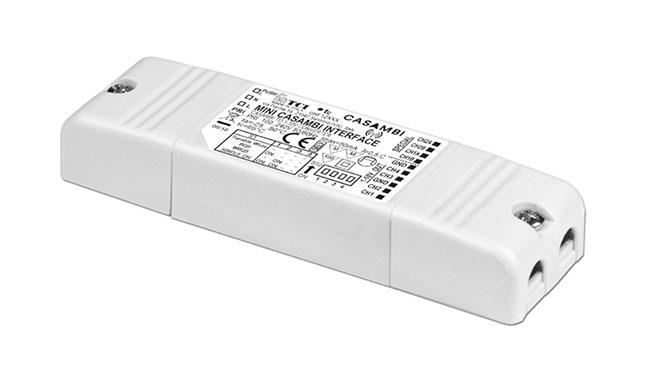 MINI CASAMBI INTERFACE TW (127637) is an 

Interface which can convert a WIRELESS CASAMBI signal into a 0/1…10 V signal.

Class II protection against electric shock for direct or indirect contact.

The converter can be powered directly from the mains (100 ÷ 240 VAC).

Protections: 

against input over voltages from mains, against short circuit and open circuit, thermal protection = automatic resetting type;

Non-IC; minimum clearance distance from top and lateral 

sides to normally flammable building element or building insulation = 5 mm.

Minimum clearance distance from separate lamp or light source container = 5 mm.
Rated Voltage: 100 ÷ 277 V
Frequency: 50-60 Hz
AC Operation range: 90 ÷ 305 V
DC Operation range: 176 ÷ 264 V (NO PUSH mode function)