CAS-UNI-NEMA-5P-81-010
CAS-UNI-NEMA-5P-81-010 is one of OLFER Casambi outdoor control nodes.
This type is compatible with NEMA 81mm sockets (ANSI C136-41) and enables easy autonomous control and dimming of DALI devices (drivers, electronic ballasts, etc.).
It is provided with an IP66, UV resistant, IK09 enclosure.
Electrical connection and mechanical fixing are done by twist and lock, without tools.
The main use is control of outdoor lighting applications. By use of Casambi App it is possible to group the luminaries by streets, set dimming levels based on the time, schedule special events for specific dates, etc. Remote control of the installation is also possible through the cloud by use of an internet-connected device with Casambi App set up as a gateway.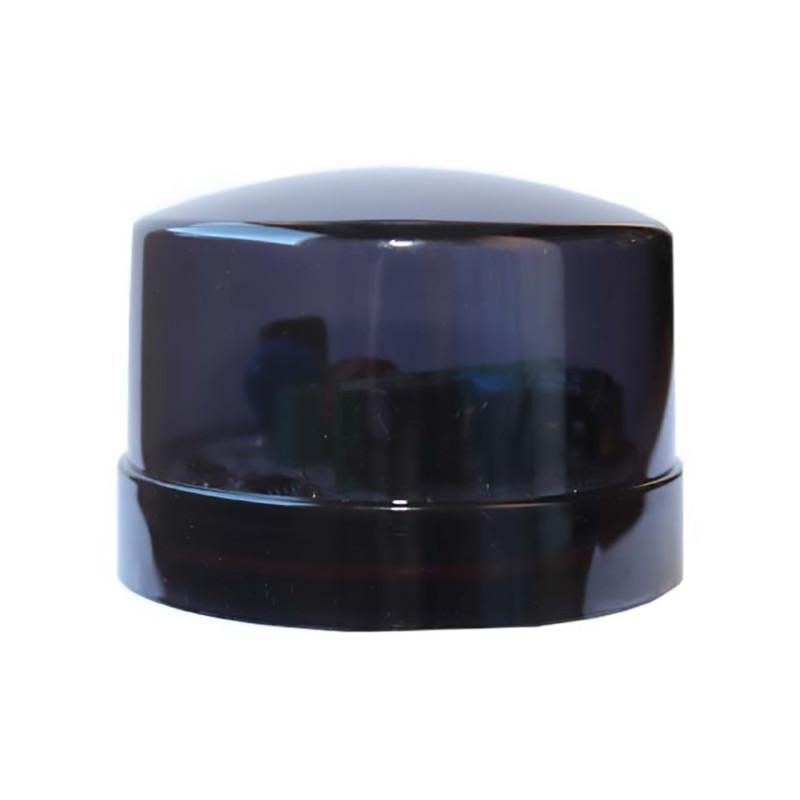 The communication range between control units is up to 70m outdoors. Adding the control units to a net must be done individually with a mobile phone or tablet within range of each unit. For further installation setup and programming it is only necessary to be within the range of one of the control units.
Diverse operating modes are possible (on/off, dimming 0-100%, dim to warm tunable white, etc.).
Different communication profiles can be configured to match the luminaire requirements (see profile list in product datasheet).
Control unit temperature can be monitored in the App.
It is compatible with other CASAMBI inside and CASAMBI ready products such as luminaries, presence and light sensors, relays, push buttons, etc.
CAS-UNI-NEMA-5P-81-010 features smart switching capability. It is possible to change between different preset light levels or scenes by flicking the power supply off and on.
CAS-UNI-NEMA-5P-81-010 is IoT ready. It can send information to Casambi cloud by use of a device with an internet connection and Casambi App set up as a gateway. Access to this big data is possible through the API and JSON protocol to exploit this information.