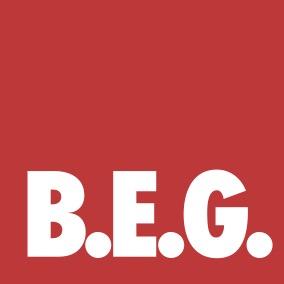 PD4-CAS-GH DALI-2
B.E.G.'s PD4-CAS-GH DALI-2 is a Casambi occupancy detector for surface mounting in large mounting heights. The detector has an integrated DALI-2 certified power supply with a guaranteed supply current of 80mA and is able to control up to 32 DALI drivers (depending on the drivers).
The power supply offers temperature monitoring and short circuit detection. The DALI supply current can be increased to up to 250mA with additional DALI power supplies. The detector has three PIR sensors whose sensitivity can be adjusted individually.
Thanks to its external telescopic light sensor, the detector is particularly suitable for use in high-bay warehouses. The telescopic light sensor can be adjusted mechanically to a mounting height of 5m to 16m. For accurate calibration of the light sensor, the reflection factor can be modified in the sensor parameters from 1% to 100%. Easy identification during commissioning is ensured by a bright identification LED which starts flashing in identifying mode.