Plata
Plata is a low-profile modular luminaire designed for offices, corridors, lobbies, schools and other public spaces. Anti-glare models equipped with micro-prismatic diffusers offer an excellent solution for classrooms and spaces where computers and other equipment with displays are used. Plata is suitable for recessed mounting in false ceilings, which makes it ideal for offices and public spaces. It can also be suspended on wires or surface-mounted with a separate mounting set.
White
Aluminium body, acrylic light guide plate, polycarbonate diffuser
Suspended, surface or recessed mounting, mounting in a concealed grid
Available in 3000K and 4000K
Fixed LED 30–43W / 3,150–4,800lm
CRI>80
IP20
Ambient temperature range 0 … 25°C
A white surface-mounting frame (4289994), wire-suspension fixtures (4289995), concealed T-Bar ceiling brackets PLK15 (4209537) and asymmetrical concealed T-bar ceiling brackets PLK (4245342) are available as accessories. In addition, cover sheets R400 (APLZA) and R500 (A2PLZC) for the round light opening are available.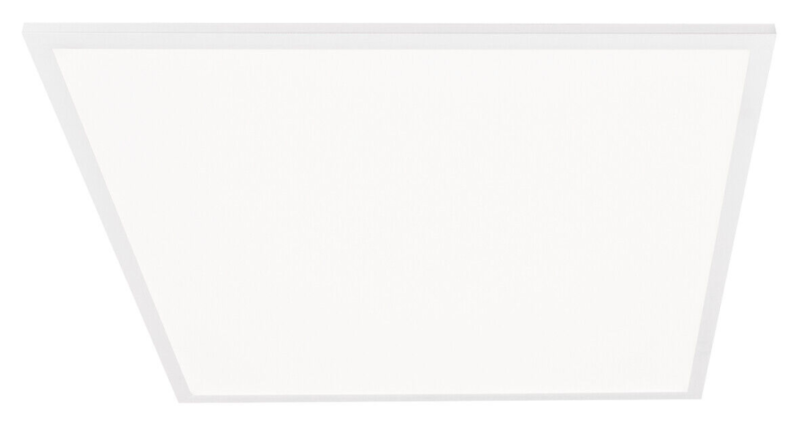 Light source
· 30-43W
· 3150-4800lm
· 3000K or 4000K
· CRI>80
· MacAdam 3 SDCM
· L70B50 100,000 h (Ta25°C)
· L80B10 60,000 h (Ta25°C)
· Power source lifetime 100 000 h
Optics
· Opal
· Microprismatic
Mounting options
· Suspended mounting
· Surface mounting
· Recessed mounting
· Mounting in a concealed grid
Wiring
· Linkable max. 5 x 2.5 mm2
Protection
· IP20
· Protection class II