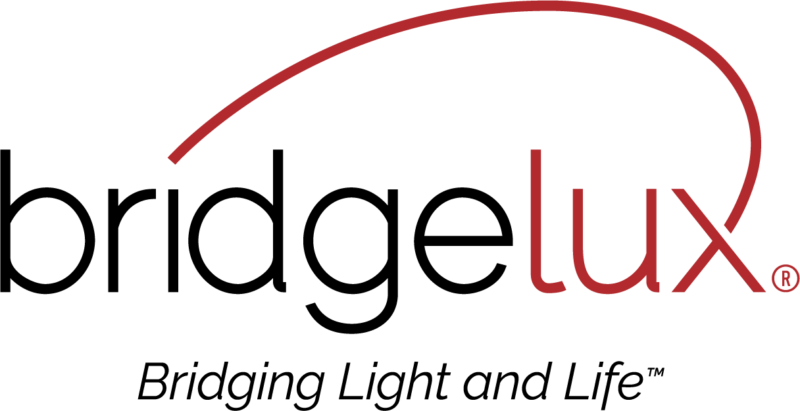 Vesta Flex Dual Channel Driver
The Bridgelux Vesta Flex Dual Channel Driver and Control Module family is a bundled system, guaranteed to work together out of the box, that enables seamless control of the Bridgelux Vesta Series Tunable White Arrays and Modules.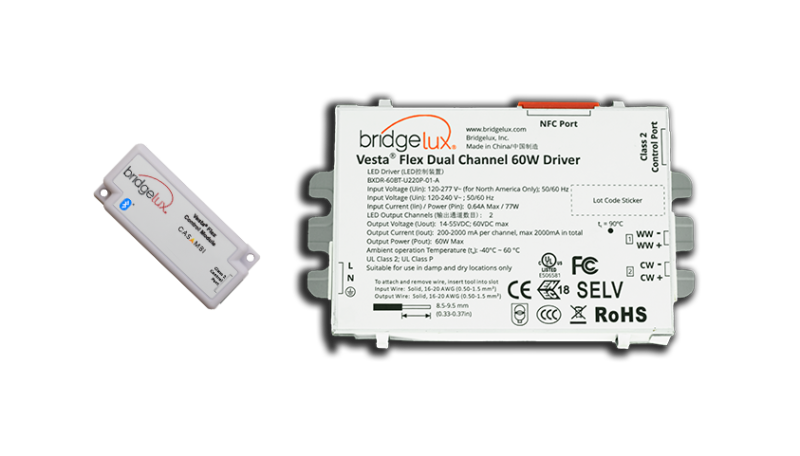 The Driver's high resolution dimming and tuning algorithm provides for smooth and flicker-free CCT tuning, dimming to 0.1%, and dim-to-off. These specification grade drivers and control modules are separate devices which, when connected via an ethernet cable, form a smart and flexible lighting control system.
These Vesta Flex Control Modules are intended for use with a Vesta Flex Dual Channel Driver and to be factory installed as incorporated products. The platform offers a number of driver and control module options to choose from, enabling application flexibility and interoperability with third party systems. These different control modules support wired control protocols such as DALI-2 DT8 and 0-10V as well as wireless control protocols with WiFi and Bluetooth mesh.
These platforms come with ready-built iOS and Android apps and web portals which provide for commissioning, light management, and services designed to expand the capability of modern lighting systems. Vesta Flex is a future-ready solution, designed to quickly adapt to new control systems without requiring luminaire recertification.
Output Power Options: 30W and 60W
Form Factor Options: Brick, Linear, Stud Mounts, Strain Relief
Input Voltage: 120-277VAC/50-60Hz universal input voltage
Output Channels: 2
Programmable Features: Logarithmic, Square, and Linear dimming curves
Maximum output current
Minimum dimming levels
Fade Times
Over Temperature Protection Maximum Temperature Setpoints
Programming Interface: NFC
Dimming and CCT Tuning: Smooth, flicker free, 0.1%, dim-to-dark
Connectivity: Side and bottom feed poke-in connector terminals
Case Temperature: -40C to +90C
Location Type: Damp and dry locations
Certifications: CE, UL listed, Class 2, Class P, ENEC, CCC, BIS, SELV, RoHS3, WEEE