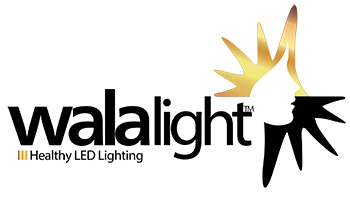 WalaLight Healthy LED Lighting
The Walalight Healthy LED Lighting System is an energy-efficient line of luminaires that closely follows the spectrum and cycle of the sun providing the foundation for a healthy circadian rhythm in indoor environments. WalaLight is designed for use in both commercial and residential applications, with research showing that they can enhance productivity, relaxation, behaviors and health.
WalaLight panels are available in 1'x 4′, 2'x 2′ and 2′ x 4′ sizes. WalaStar round panels are available in 6″, 8″, and 10″ sizes.