Expo 2020 Dubai – Casambi is the chosen lighting control solution for Baden-Württemberg House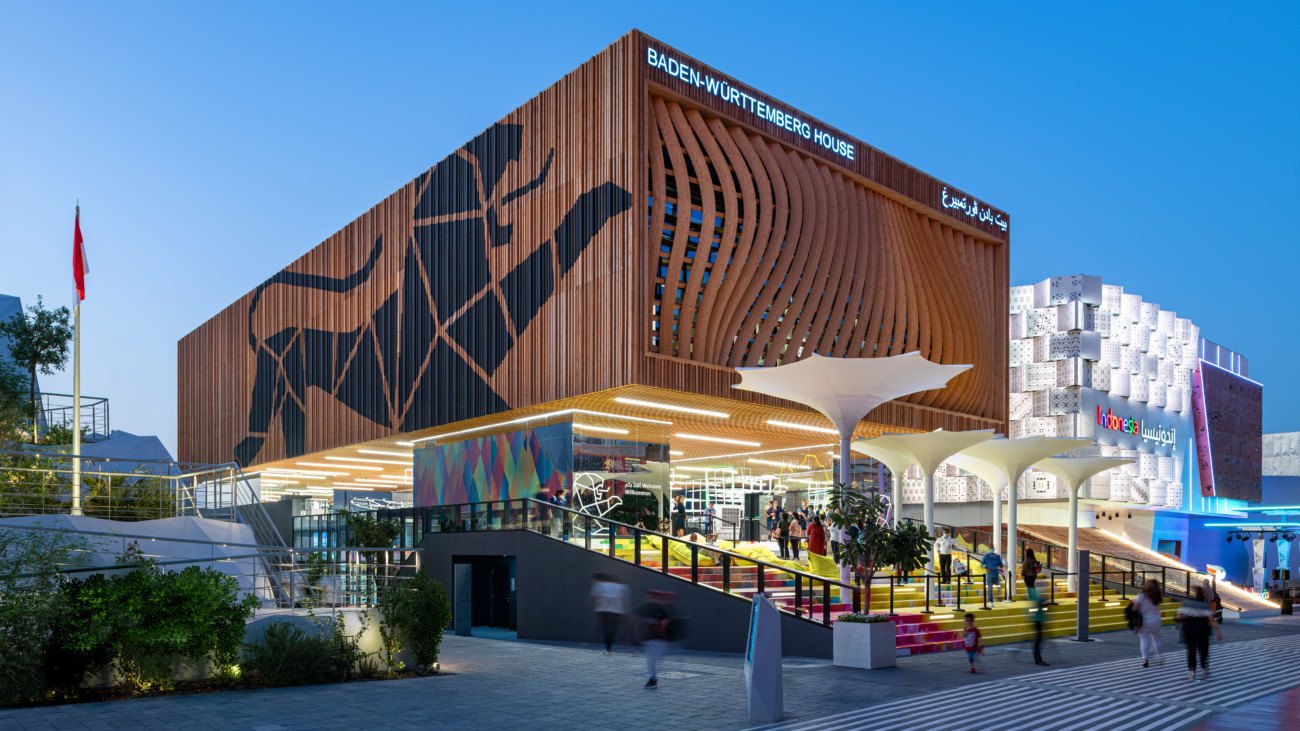 Featured at the Expo 2020, the German pavilion, Baden-Württemberg House, has been given the theme of "Feel the Spirit of Innovation" and the lighting system for the pavilion, which features Casambi wireless lighting control, perfectly complements the message.
The World Expo (also known as Expo 2020) in Dubai is officially underway.
Throughout its six-month duration, 190+ nations highlight the best that their country has to offer, such as tourist attractions, achievements, ambitions, and discoveries. The German state, Baden-Württemberg, is also present with their pavilion, Baden-Württemberg House, which welcomes visitors to explore and discover the region with more than 40 innovation projects as well as a variety of cultural performances.
Lighting management was planned, developed, and implemented in collaboration between Casambi, lighting solutions company, omoa GmbH/Balingen Germany, the Fraunhofer Institute for Industrial Engineering and Organization, and commissioning partner Shreyon Technologies, UAE.
Carl-Heinz Böhm, omoa lighting expert and responsible for the Baden-Württemberg House lighting design, says, "It was a particular challenge to set up a holistic lighting concept for the Baden-Württemberg Haus within a very short time. Here, qualitative luminaires had to be found that could withstand the high outdoor temperatures and at the same time be flexibly controllable. "
Casambi was selected due to the ease of controlling both the more traditional luminaires, such as spotlights and trunking systems, and LED strips (which typically need special modules in between).
Casambi Sales director, Tom Heider, says, "We are honored that our partner omoa GmbH considered Casambi as lighting control for this prestigious high-tech presentation of the innovative country of Baden-Württemberg. In an international team effort with our partners, we enjoyed the project coordination and opening ceremony."
Thanks to our innovative lighting concept, the lighting in the Baden-Württemberg Haus can be used flexibly – whether for normal exhibition operations or special events!" Böhm adds.
Images: Catalin Marin