Fact or Fallacy: Wireless lighting control systems are more expensive than wired ones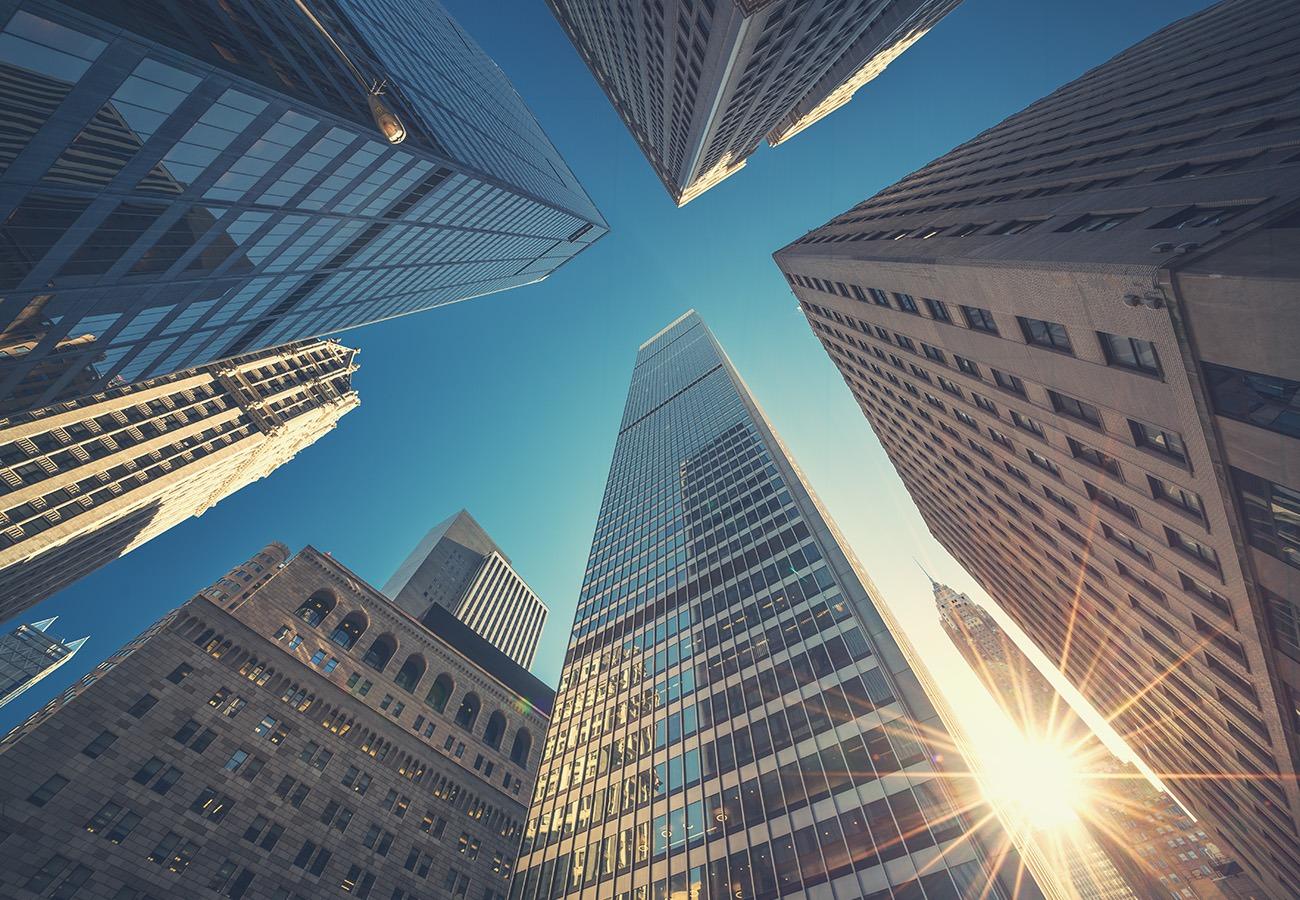 Real estate owners, developers, and managers are always on the lookout for the best solutions to increase occupant satisfaction, reduce costs and improve the energy efficiency of their buildings.
Smart lighting control plays a huge role in the provision of attractive spaces that offer outstanding user experiences and improve occupant well-being and productivity. When considering what type of lighting controls to invest in, it quickly boils down to two questions: Wired or wireless? And which is cheaper?
It is true that a luminaire with Casambi wireless control can cost up to 40% more than a standard luminaire. But comparing the luminaires side-by-side only paints part of the picture. It is important to consider the full solution including the total cost of ownership and the value-add that wireless provides. When pitted against a traditional wired setup, a wireless Casambi system can reveal significant financial benefits and additional value… Let's unpack these:
Ownership of your lighting system
Wired lighting control systems require specialized software, hardware, and manpower – creating dependency on third parties to control, maintain or change a system you have already paid for.
With Casambi, you are not limited to any one manufacturer or supplier. Through our open ecosystem architecture, we collaborate with all the leading luminaire, sensor, and switch manufacturers. The chip and the firmware in their devices come from the same vendor – us. This guarantees that the infrastructure inside all control devices, regardless of brand, is the same. It's this vast array of interoperable, Casambi Ready products that brings scale and choice to lighting projects in a way that wired system vendor portfolios simply cannot.
Casambi-enabled products are configured and used with the Casambi app, freely available for both iOS and Android. Additional specialists, IT equipment, and software licenses are not needed to set up a Casambi network. Any changes to lighting scenes, timers, and light levels can be easily and remotely reprogrammed from the app. When replacing a luminaire, you can simply hit the "replace device" function within the Casambi app and the replacement is paired for you. The settings are instantly transferred to the new device, no reprogramming is necessary. You are at liberty to act and take full control of your own lighting system.
Future-proofing the building
Smart technologies are enhancing our lives, but they are also infamous for their rapid obsolescence – nobody wants to take a punt on a product that might be rendered incompatible with incoming technologies.
Casambi's offering has been designed such that we can dynamically update the system in the field. This means that we can keep all units interoperable. With remote, over-the-air programming, we can be sure that all the units in your network have the latest and best version of the firmware. It's this software-driven mechanism that allows constant and fast evolution, reacting to real market needs.
System flexibility and expansion
Us humans. We're quite fickle by nature. Our needs and priorities change. We're also living in a fluctuating world, where economic and environmental pressures are mounting, and technology is evolving exponentially. This is impacting the way we live our lives and how our spaces are being utilized. We want our lighting systems to keep pace cost-effectively and swiftly with our changing needs.
The challenge with wired systems is that they are subjected to some physical limits related to the maximum number of devices connected to the wire, the current consumption, the maximum permissible length of wire between devices and controller. Any reconfigurations need to be undertaken by an onsite certified team. Extending a wired system might require physical changes in wiring and sometimes architectural reconstruction of a building. When introducing new products into the system, it's also really important to ensure that the existing controllers can support the functionality. For example, adding the latest DALI tunable white luminaires.
Casambi frees you from the physical constraints of wiring. Any additions or changes to lighting installations can be easily implemented in the app. It is possible to add or remove luminaires, add new functionality and new scenes at any time. It is all done in the software. From a single room, it is easy and cost-effective to upscale to building-level functionality and then expand to outdoor applications. This is what differentiates Casambi from other solution providers today. You can freely add to or upgrade your space as needed.
Further building insights
While Casambi can function without an internet connection (it's based on the Bluetooth Low Energy protocol, which forms a wireless personal area network), the addition of internet gateways opens the doors to other bespoke services within a building.
Through data aggregation, occupancy monitoring can help you better understand space utilization. In turn, this enables the optimization of lighting, HVAC, cleaning services, etc. Data analysis tools can detect anomalies in your facility operations and identify possible defects in equipment before they fail, causing inconvenience to your tenants. On this score, Casambi partners with leading facilities data aggregation and visualization providers.
The total cost of ownership
It is important to remember that luminaire cost is only one part of the controls package.
Planning time is money
When a lighting system is particularly complicated – with a lot of calculations to be made – there is a greater risk of minor mistakes snowballing into major challenges during subsequent lifecycle phases of a lighting control system which often requires more planning time.
Hardware and installation costs
Masters, controllers, bus power supplies, timeclocks, control wiring, electrical cabinets, gateways… all these essential components of a wired system cost money. Installing wire takes time. Connecting all the modules, switches, sensors, control modules, and routers to wire takes time, expertise, and more money.
Whereas everything in the wireless Casambi control solution that can be software-based is software-based reducing the need for hardware. No modules are needed in the electrical cabinet, nor any wiring, as the luminaires are already connected to power. And every single Casambi Ready device in your system contains the same, full intelligence of the network, eliminating the need for additional controllers, gateways, or hubs.
Maintenance costs
Occupants utilizing a wired system are not able to modify the configurations, troubleshoot, or replace a faulty luminaire without the physical presence of a commissioning engineer.
Casambi eliminates the costs of expensive maintenance callouts. Over-the-air programming allows us to remotely update installed devices. We also provide the possibility to remotely debug the state of each device in a network, as well as monitor the commands relayed in the network. A faulty luminaire is replaced simply by pairing the new device in the app.
Asset value
Aside from the numerous user-centric sustainable lighting strategies – such as daylighting and stimulus tuning – to which Casambi control can contribute: You can significantly reduce your ecological footprint and fire load by going wireless. The potential for reduction in embodied and operational carbon due to reduced wiring and equipment use is a huge advantage. Sustainable-certified buildings have an asset value greater than 'traditional' buildings, suggesting that owners benefit from the investments they make in green, smart tech.
The benefits of going wireless with Casambi are direct, indirect, intangible, and competitive. When you consider the full solution, including the total cost of ownership, the additional upfront cost of a wireless luminaire makes economic sense. This blog post provides but a snapshot of the potential. Casambi is an especially great technology for refurbishments and heritage building projects where solutions are sought that will entirely avoid the need for surface reconstruction and cater to flexible lighting strategies.
This blog post was written by Kristian Jenkins, Business Development Manager at Casambi.
Kristian has spent the last decade developing sales & marketing plans for global IoT portfolios. Since joining Casambi in 2019, he's become a staunch advocate for wireless smart lighting control having seen first-hand the transformative potential it holds. Kristian is passionate about technology and the practice of combining leading software and hardware platforms to enhance the world around us.
Get in Touch!