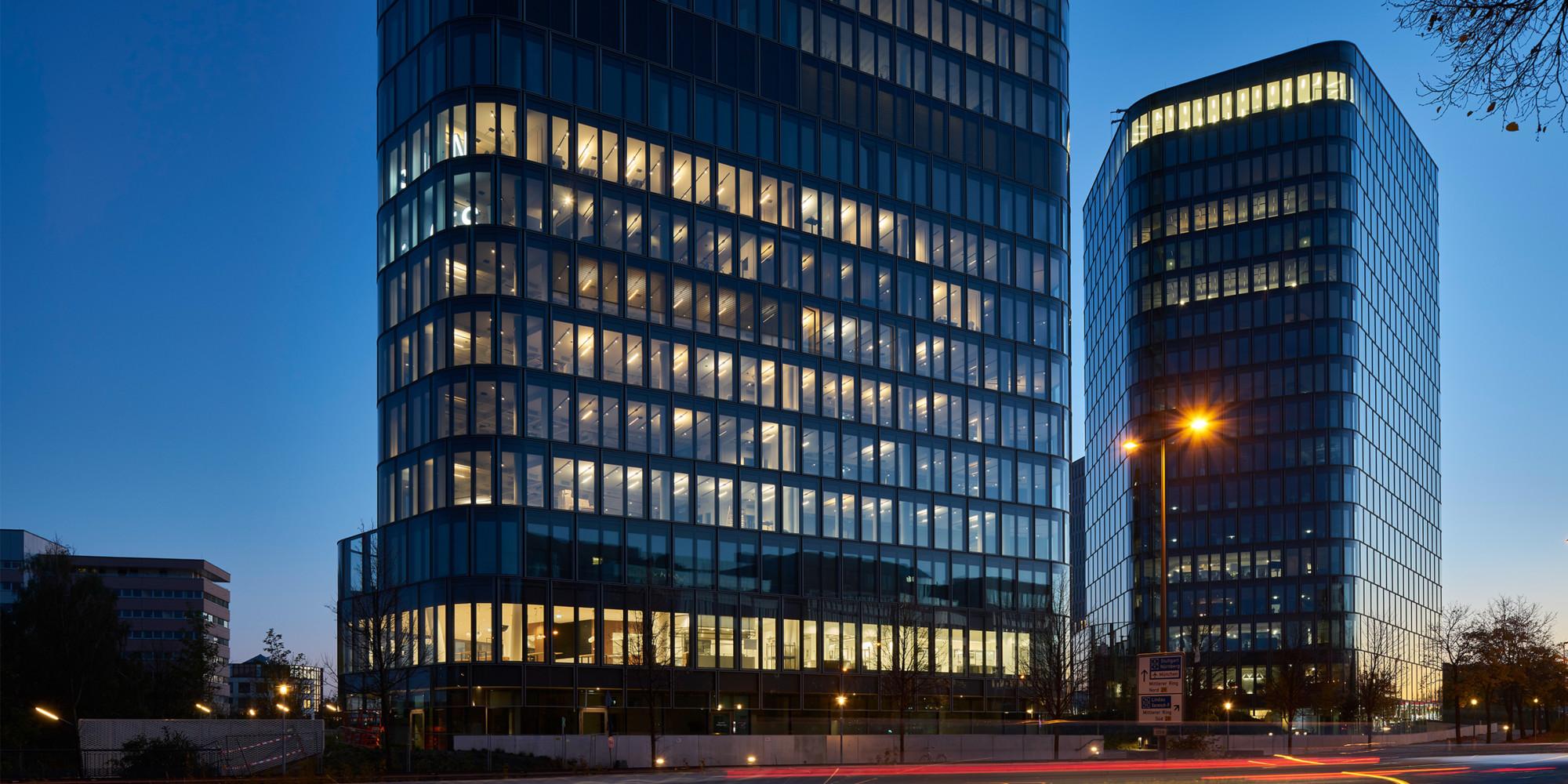 Design Offices – Bogenhausen, Munich
Located in Bogenhausen, Munich stands Bavaria Towers, a four-tower complex that houses several offices and hospitality spaces. Design Offices, a co-working space company, occupies seven floors of the highest building. Design Offices wanted to offer modern working solutions, with flexibility having prominence in the co-working space concept and Occhio's lighting concept.
Since the co-working spaces are part of an ongoing dynamic letting process, the lighting concept needed to be designed with this in mind and not locked down to specific situations. As it is now, occupants can decide and activate the best lighting environment for their individual needs – somewhat assuming the lighting designer's role.
Occupants can use features such as gesture control or the Casambi-powered Occhio Air -a Bluetooth-based portable light control that allows the personalizing of lighting scenes with a diverse range of pre-configured scenarios. Depending on what is needed, softer hues could be activated for a relaxed atmosphere or something brighter to keep alertness at meetings.

Additionally, the lighting tones react dynamically to the amount of daylight coming into the building, cooler temperatures during the day, and warmer temperatures in the evening, all of which can be controlled with the Occhio Air throughout all seven floors.
Installer
RN Kronolux GmbH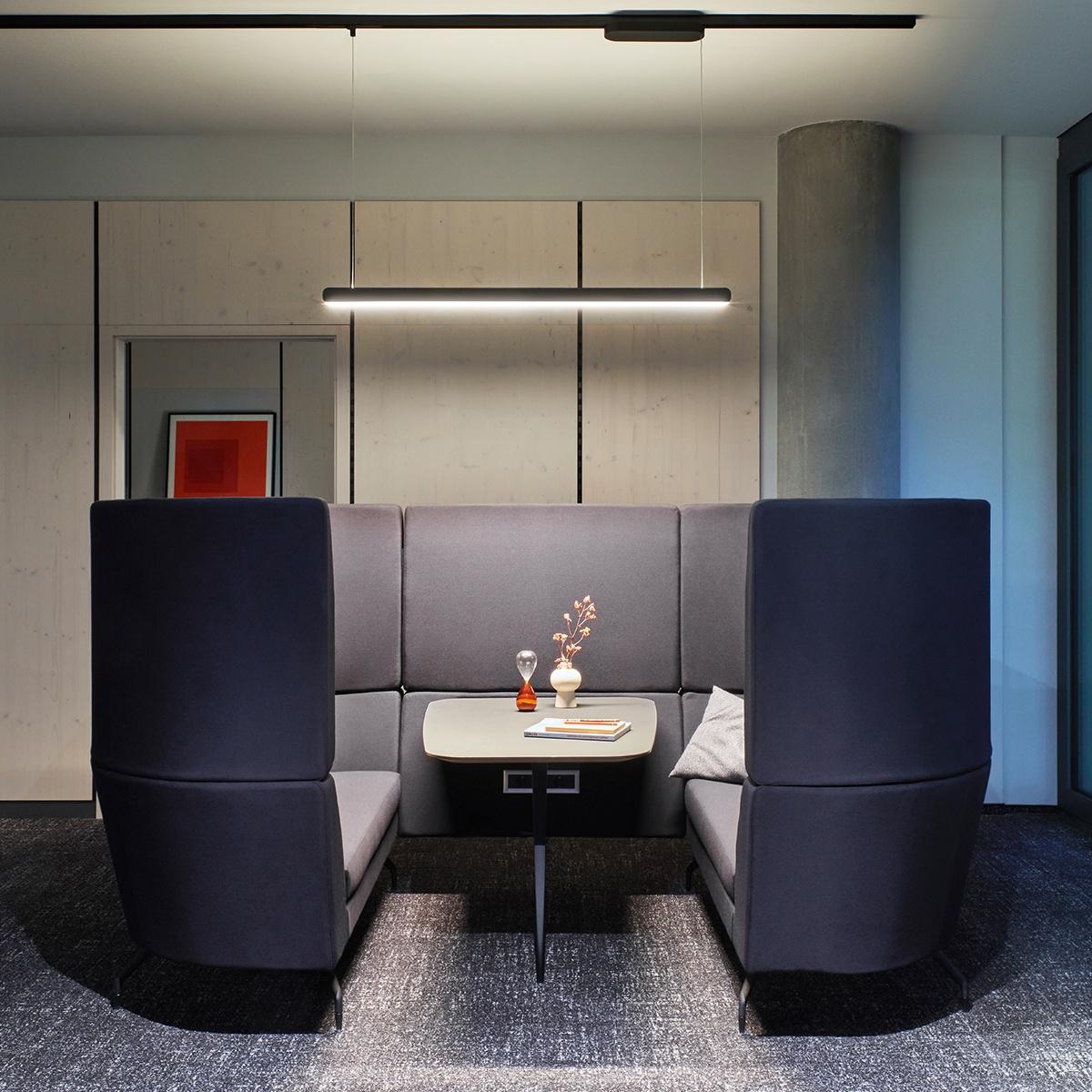 Share your work with us
If you have a Casambi project that you would like to publish at Casambi.com please click the button below and tell us a little bit more about the project. We'll get back to you within two business days.