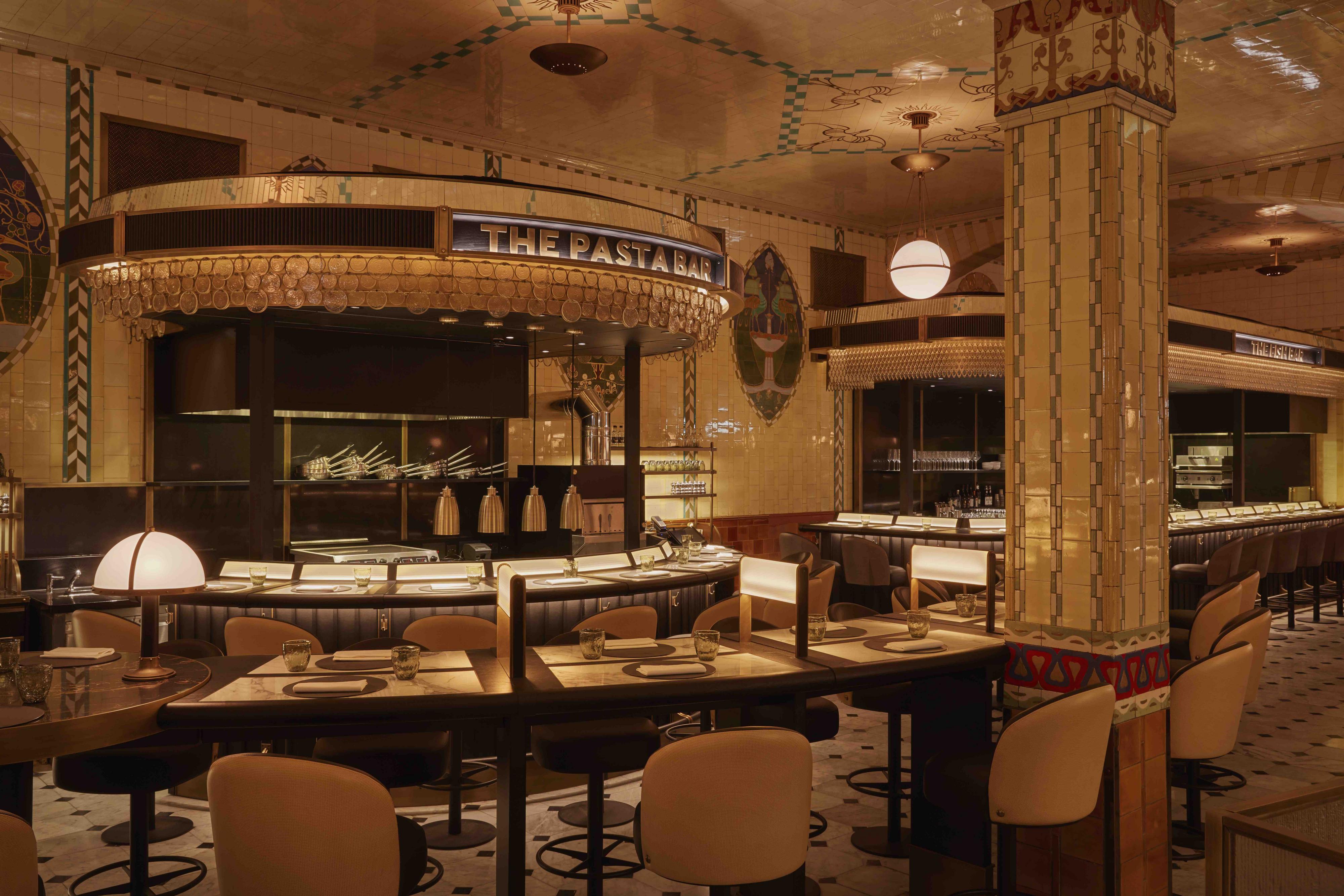 Harrods Dining Hall
The historic Harrods Dining Hall, formerly known as the Meat & Fish Hall, is a popular culinary destination in London. The hall has undergone a dramatic transformation to offer a unique dining experience, all while respecting the building's heritage listing. It was decided to retain the existing tiled floor, walls, and ceiling, so a standard wired control installation was not an option.
Highlighting the space itself and the dishes served was a top priority, so Casambi's wireless dimming interfaces were subsequently chosen to create the desired ambiance and control flexibility.
The hall has a central caviar bar surrounded by five other dining spots, each with its own bar seating and open kitchen. The lighting to each of the perimeter bars has been designed to each individually tailored bar shape and custom kitchen.
Special attention to detail has been given to providing drama and focus on each serving via an ultra-narrow high-color rendering downlight directly above each serving place. Each place setting also has ambient lighting provided by a bespoke diffused fluted glass bar top luminaire that gives attractive and intimate light to the diners. All lighting is 2500K for a cozy, intimate dining ambiance.
General lighting to the space and corner dining lounges is provided from numerous bespoke designed decorative globes and dish up-lighters, each in its own Casambi phase-controlled group.
The dish up-lighters highlight the historic decorative tiling, and the diffuse globes form a family of decorative fittings inspired by historic reference images of the original hall. Some bespoke luminaires have integrated Casambi controllers, and others are grouped with the Casambi controller in the adjacent joinery.
For the client, Casambi Bluetooth wireless control was essential to bringing the layers of control required without new cabling disturbing the historic environment. The project uses a range of CBU-TED, CBU-ASD, and Casambi Dongles to bring control to a range of decorative lighting, liner LED, narrow beam LED downlighting, and the Casambi app allows Harrods engineers to control, monitor, and adjust the lighting accordingly.
Interior Designer
David Collins Studio 
Lighting Design
Lighting Design International 
Project Management
Emmaus Consulting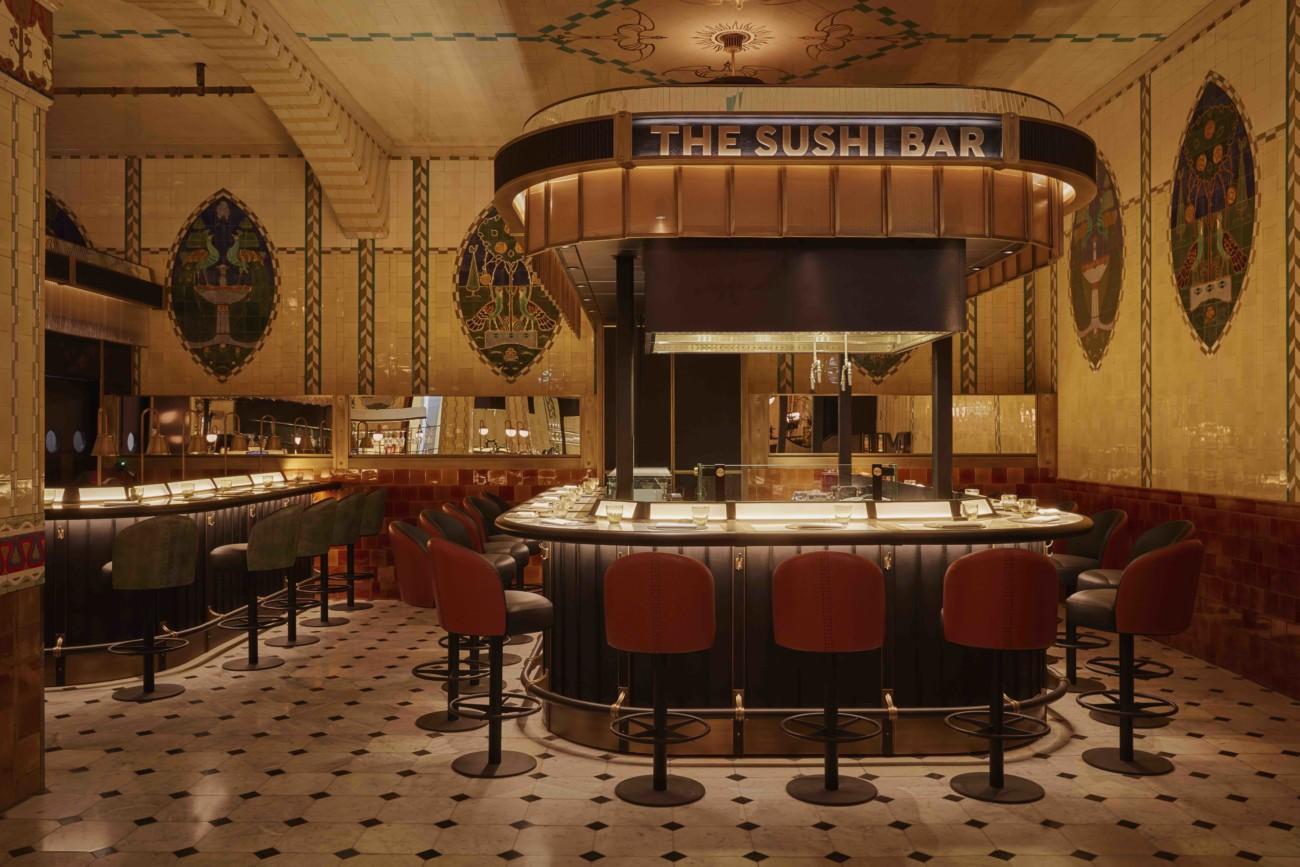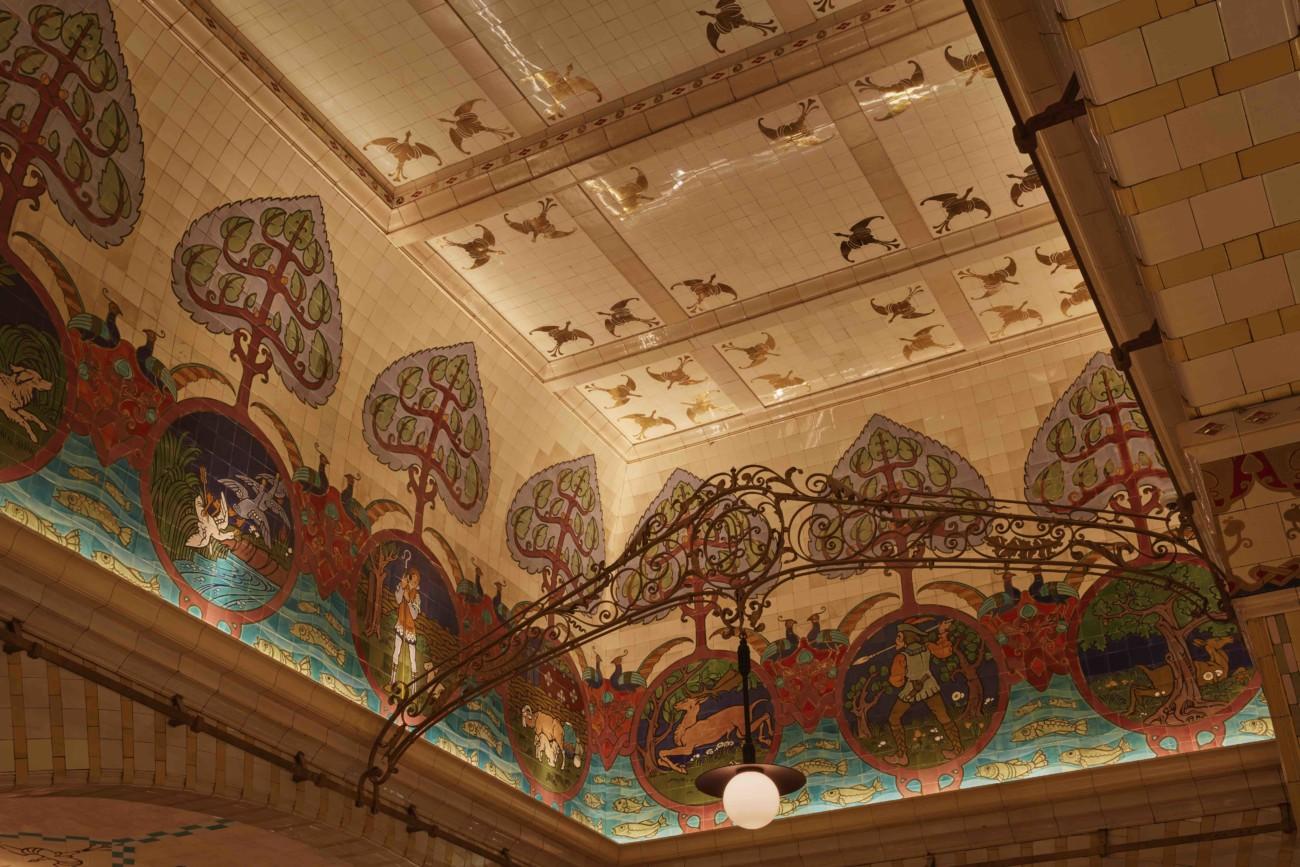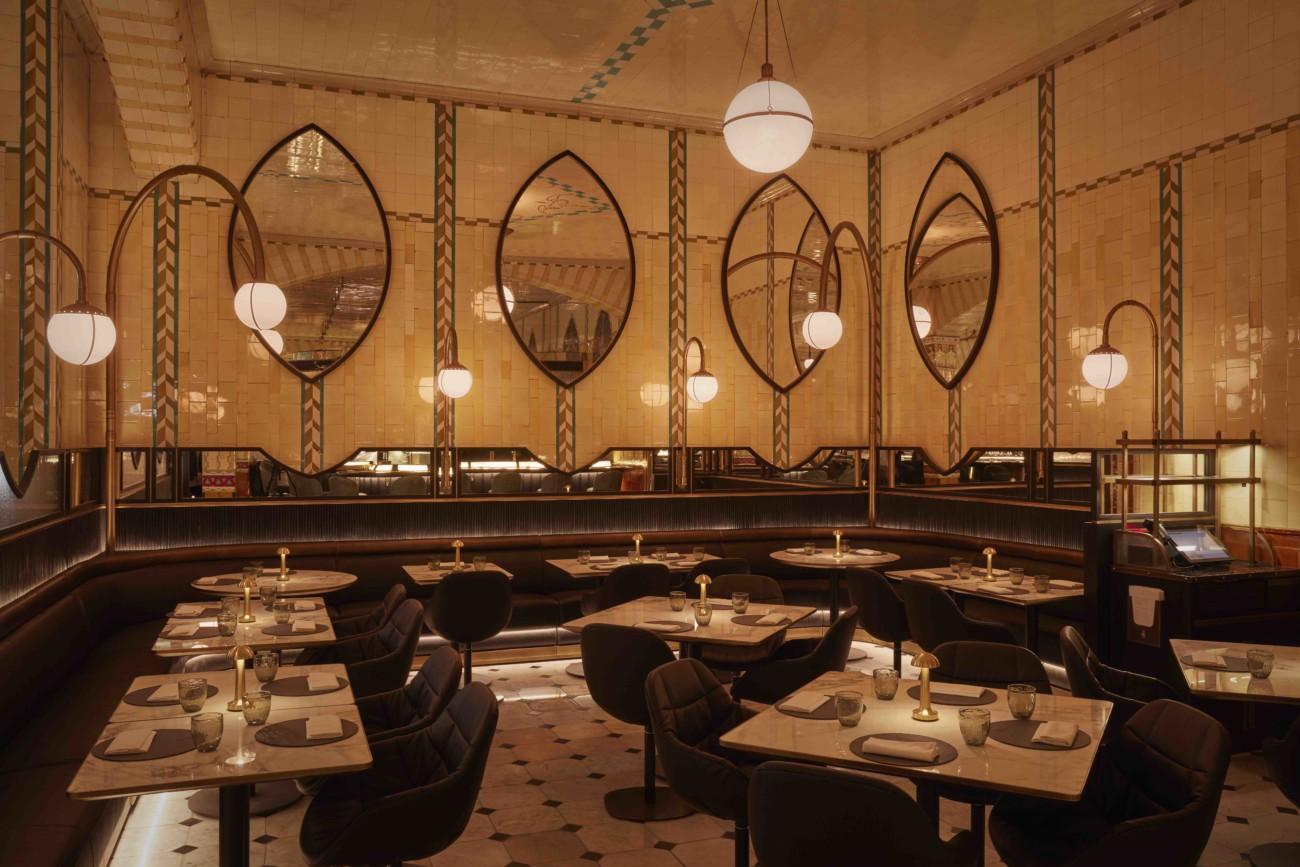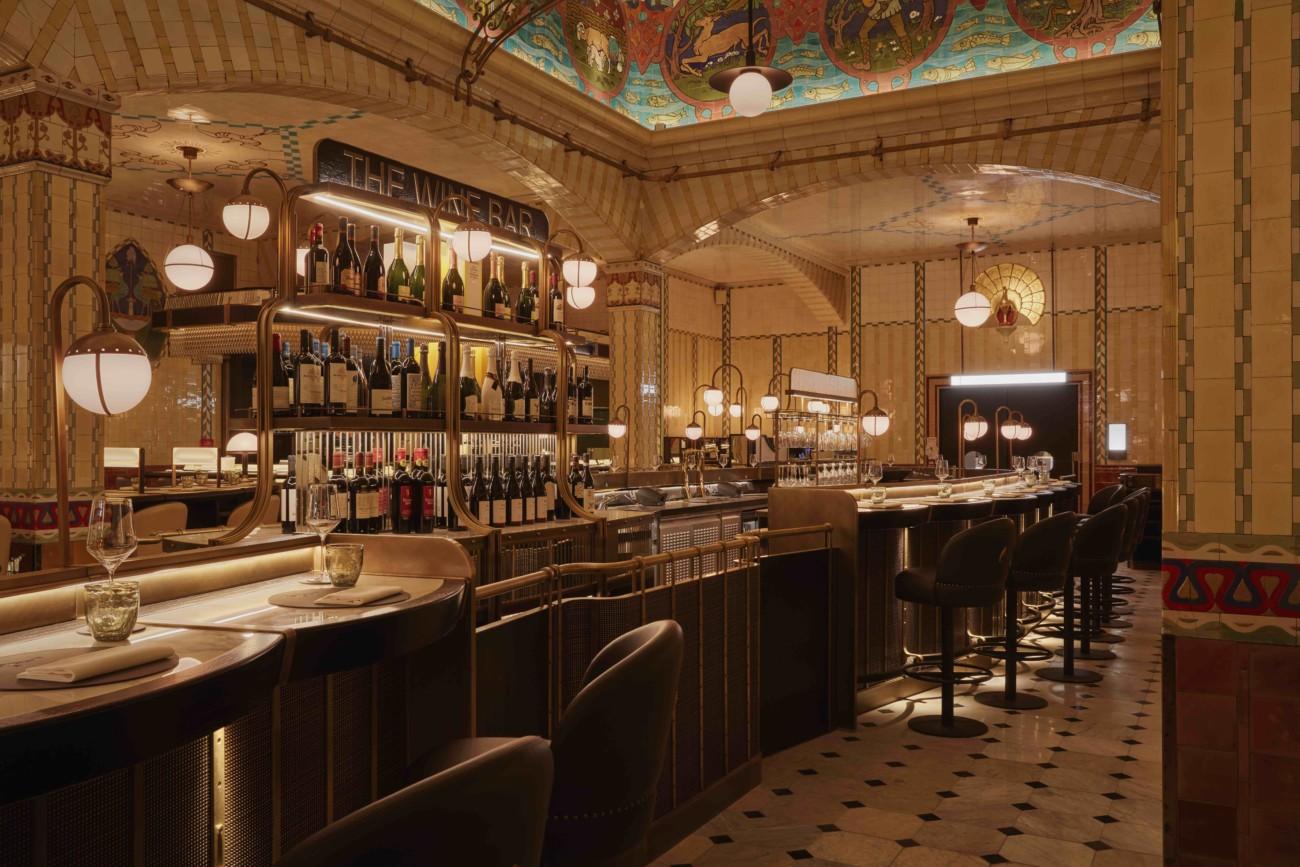 Share your work with us
If you have a Casambi project that you would like to publish at Casambi.com please click the button below and tell us a little bit more about the project. We'll get back to you within two business days.