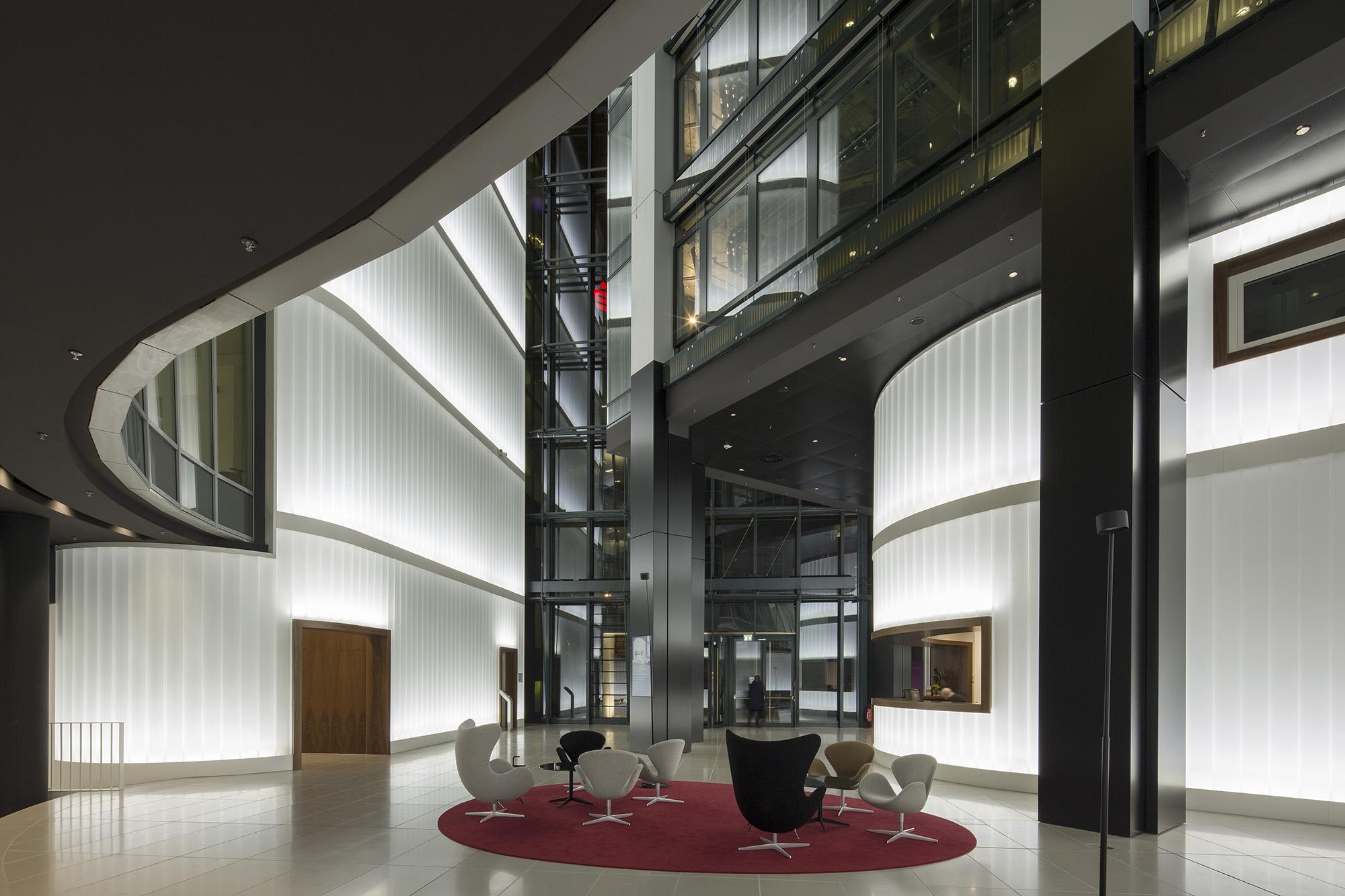 Eurotheum
The Eurotheum is a 110-meter-tall building located in the heart of Frankfurt am Main, Germany. Constructed parallel to the Main Tower, it has 31 floors and is one of the few skyscrapers in Frankfurt that contains both offices and a hotel. Following the departure of the European Central Bank as one of its main tenants, the building was redesigned by architecture firm Peter Kulka, that won the Iconic Award 2018 for the project.
The Eurotheum office and hotel complex in Frankfurt was completely refurbished from a single to multi-tenant usage. As a part of this change the whole entrance area was updated with the goal to give the entire ground floor area a recognisable uniformity.
The goal with the architecture was to create a space where visitors naturally move around the hall and use the different areas more intensively. This was achieved by curved wall structures that forms paths and spaces. Thanks to this new homogeneous design, visitors can intuitively orient themselves even without signage to find the reception, elevators and restaurant.
The foyer ceiling varies widely in height and now features a range of curved walls made of industrial glass profiles up to seven stories tall. 1100 linear profile luminaires from Spectral, part of Ridi group, together with Casambi technology was installed to light up the walls. The profile luminaires, that follow the curves of the glass facade, has custom-designed 5-channel PCB's made for RGB and Tuneable White lighting. The five channels cover the basic RGB colours as well as two white channels (3000 and 6500 Kelvin), allowing for impressive displays.
Complex scenes were easily created by using a tablet and stored in the cloud. A few simple push-button modules were also installed for manual control.
Location
Frankfurt
Germany
Lighting
Spectral, part of Ridi group
Architect
Peter Kulka Architektur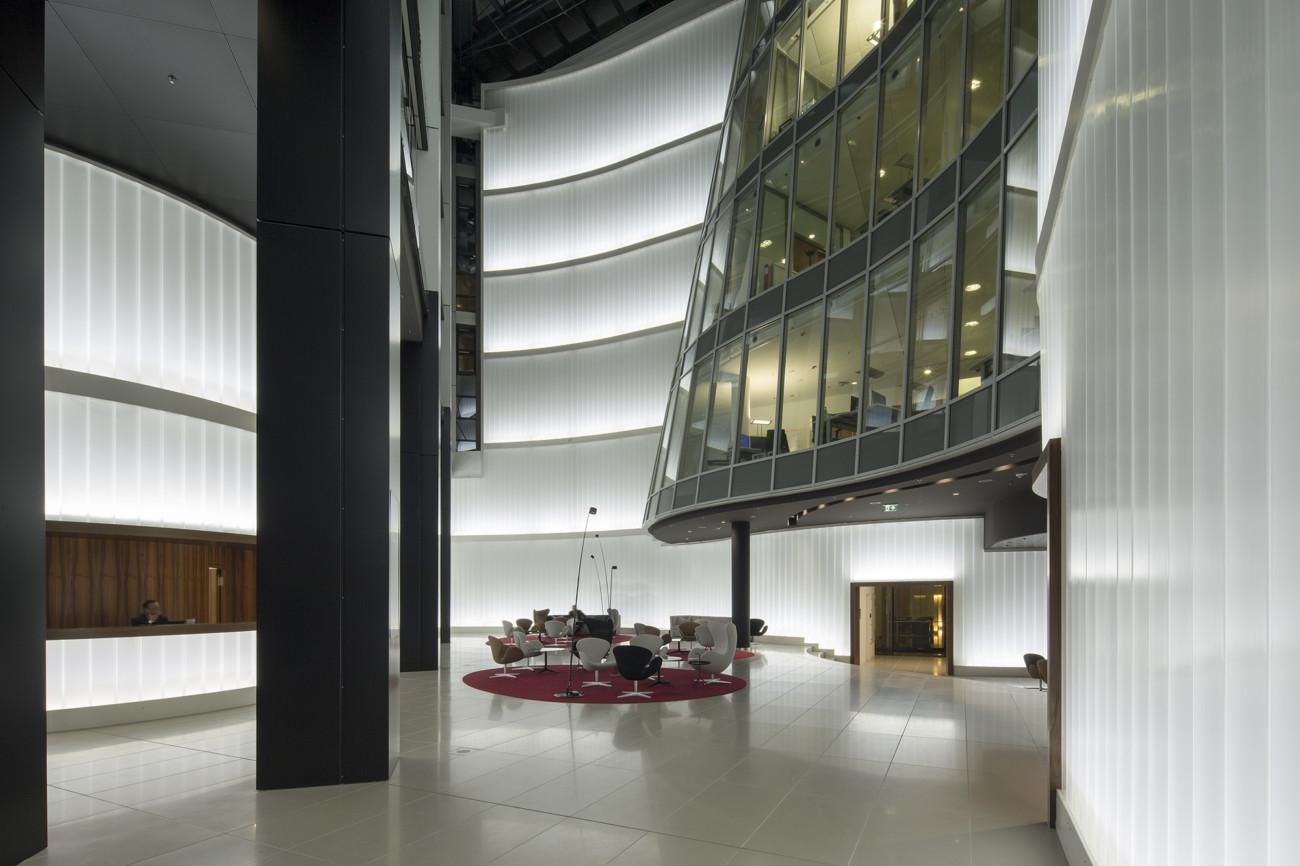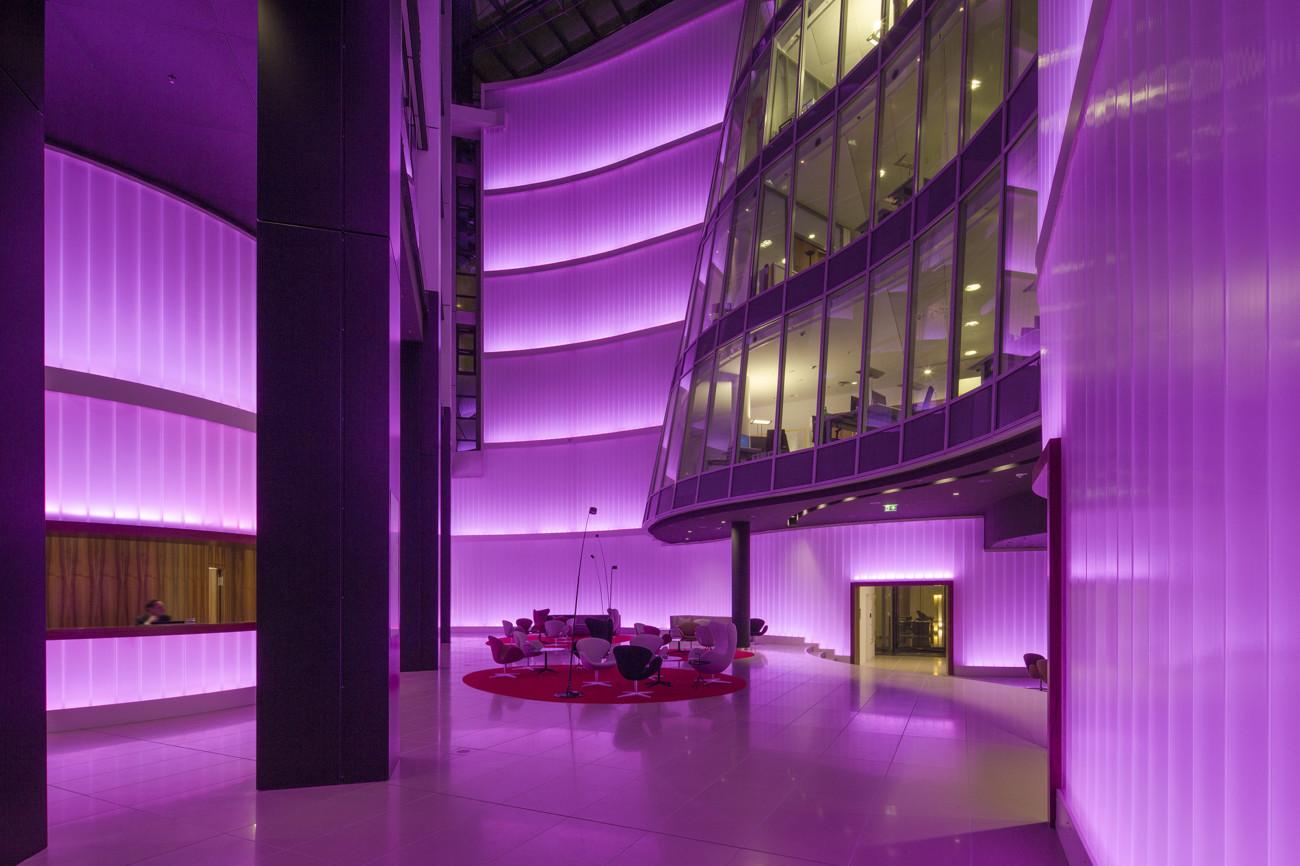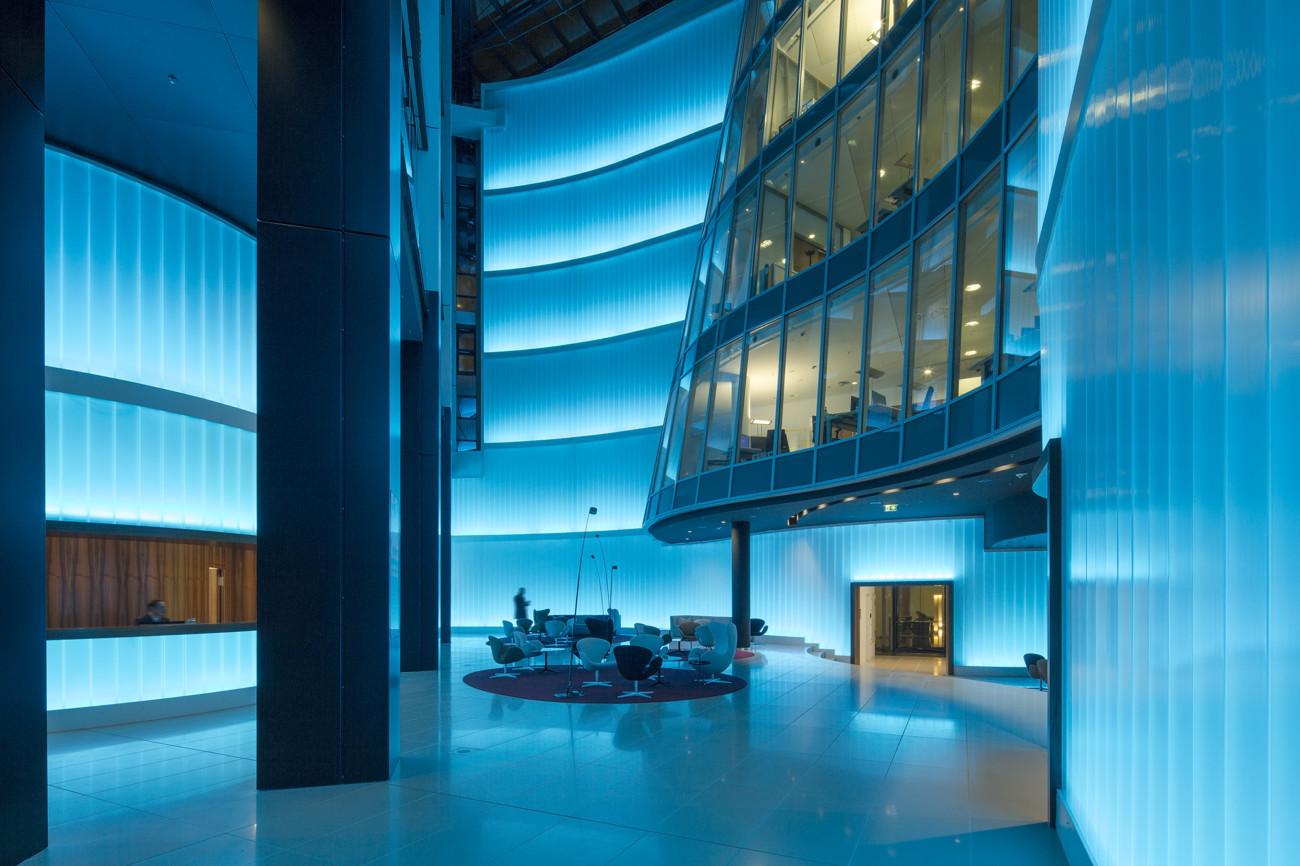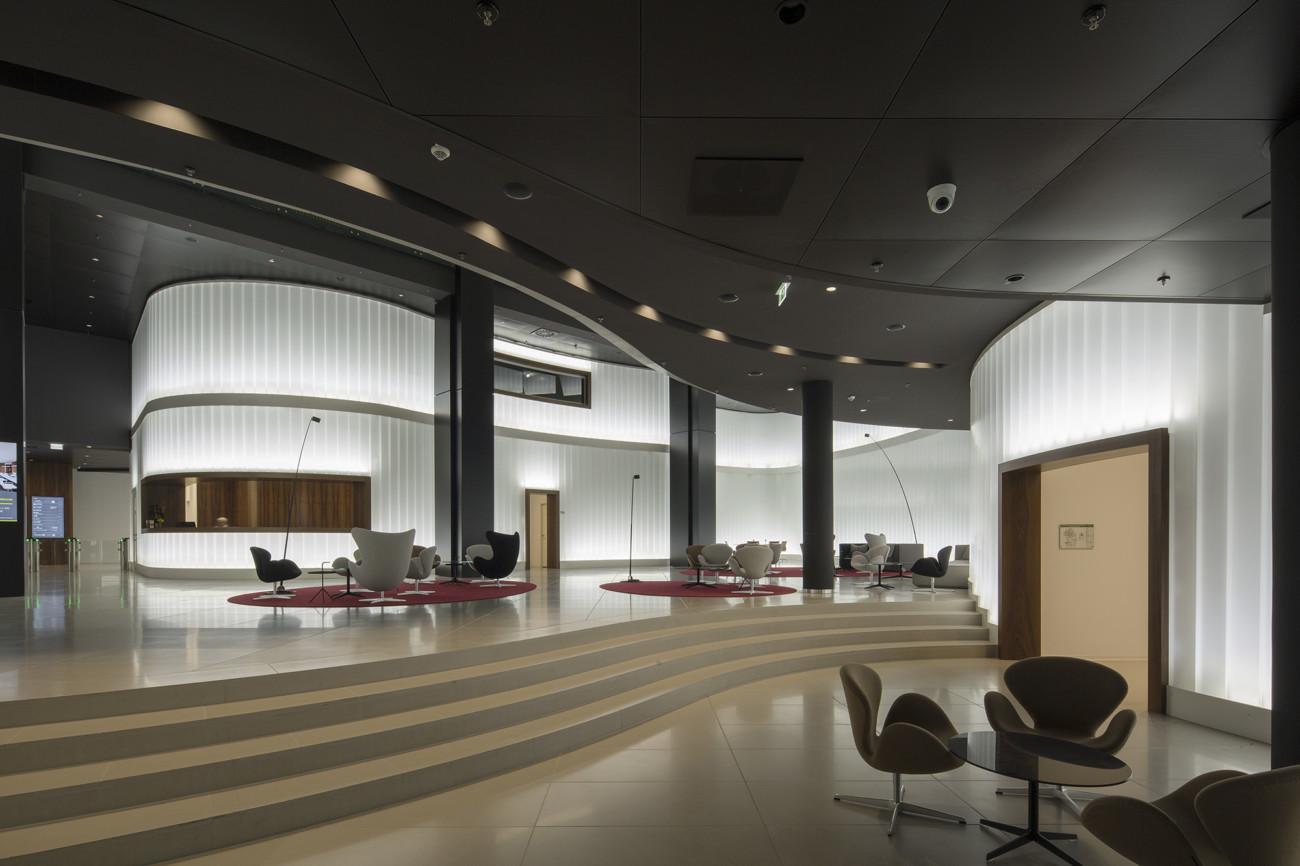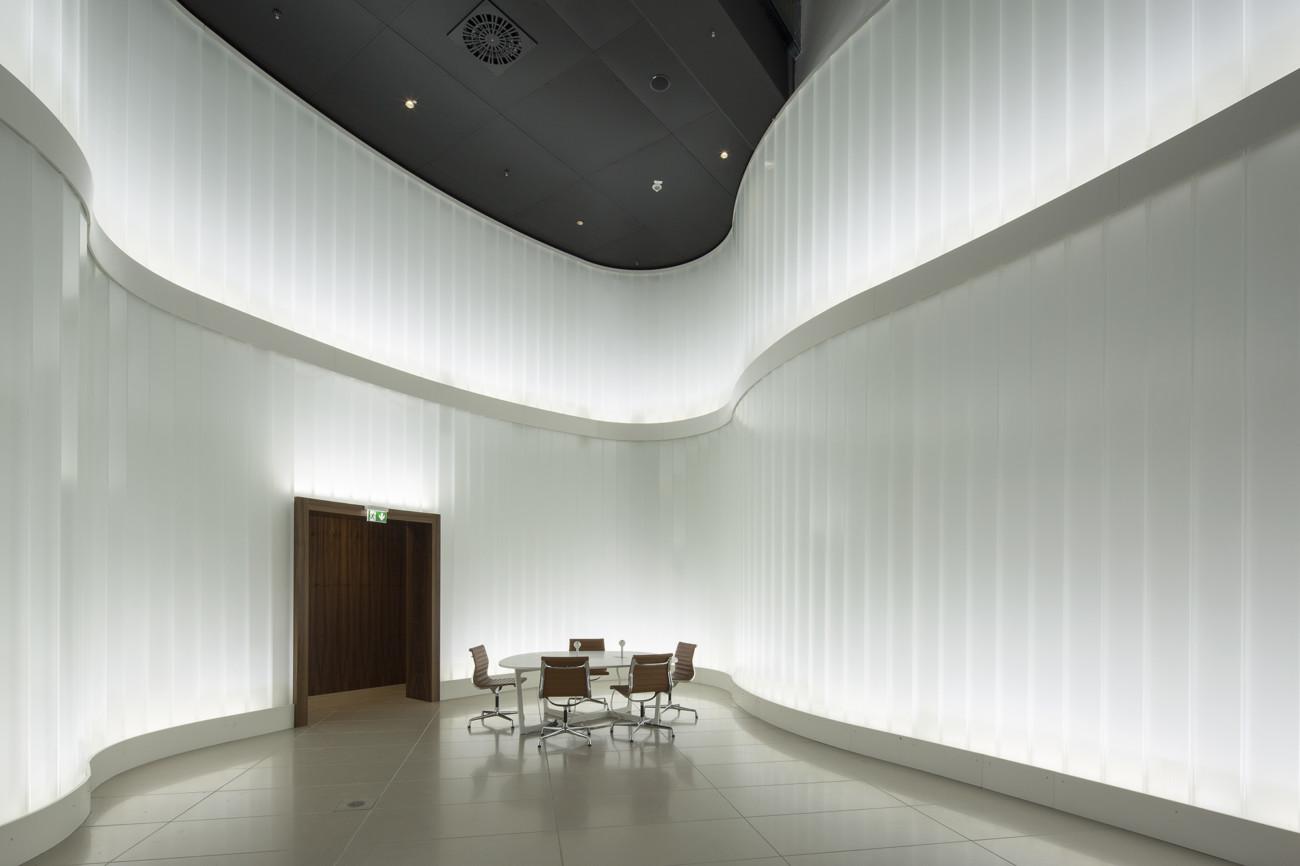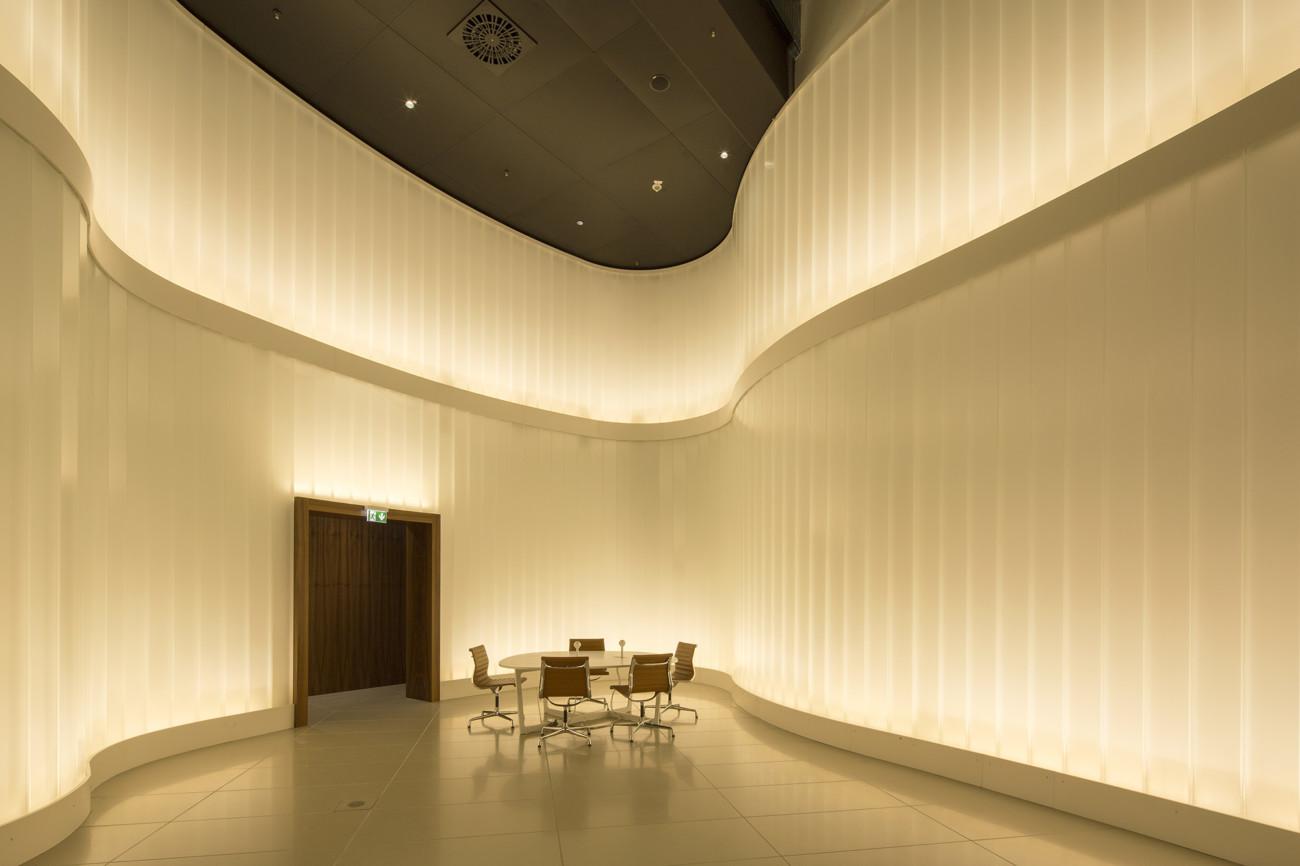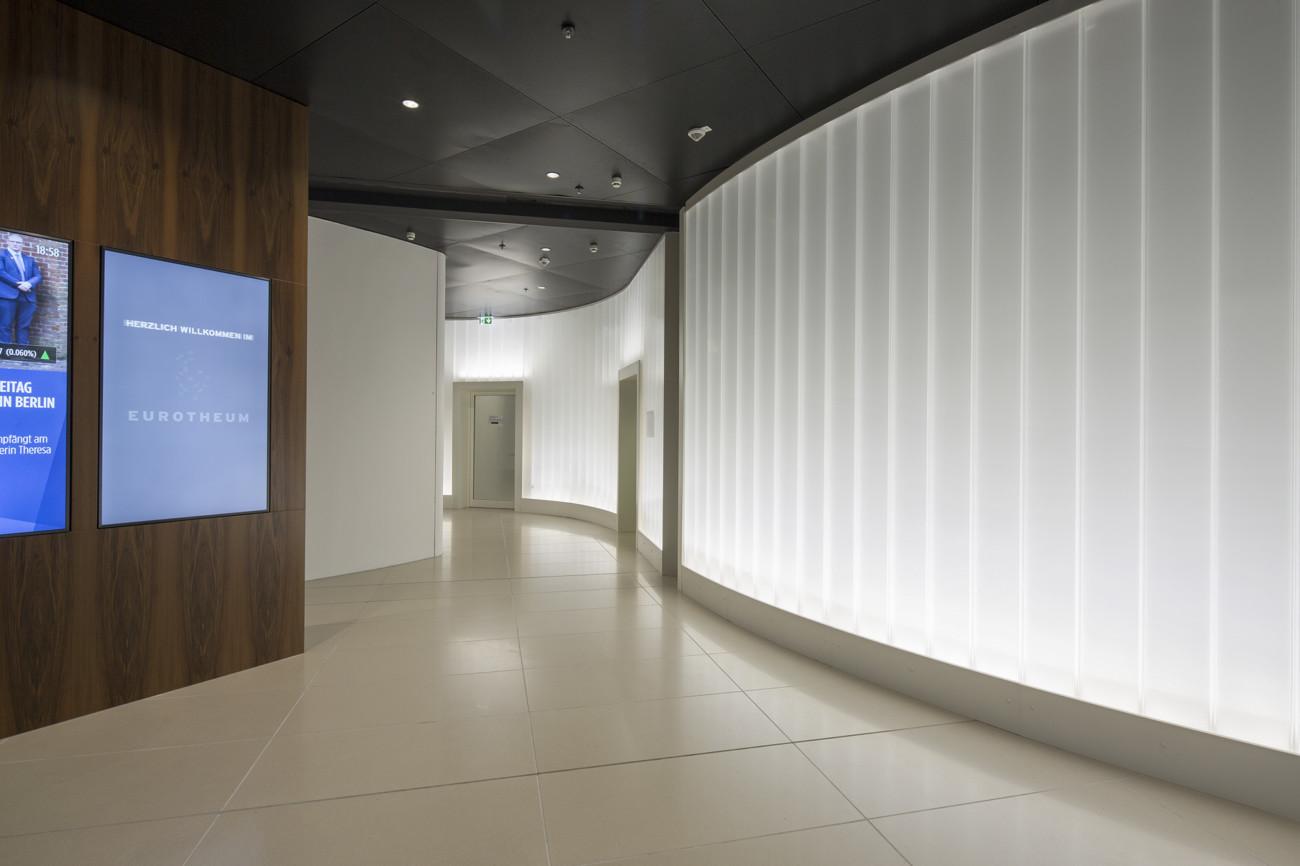 Share your work with us
If you have a Casambi project that you would like to publish at Casambi.com please click the button below and tell us a little bit more about the project. We'll get back to you within two business days.