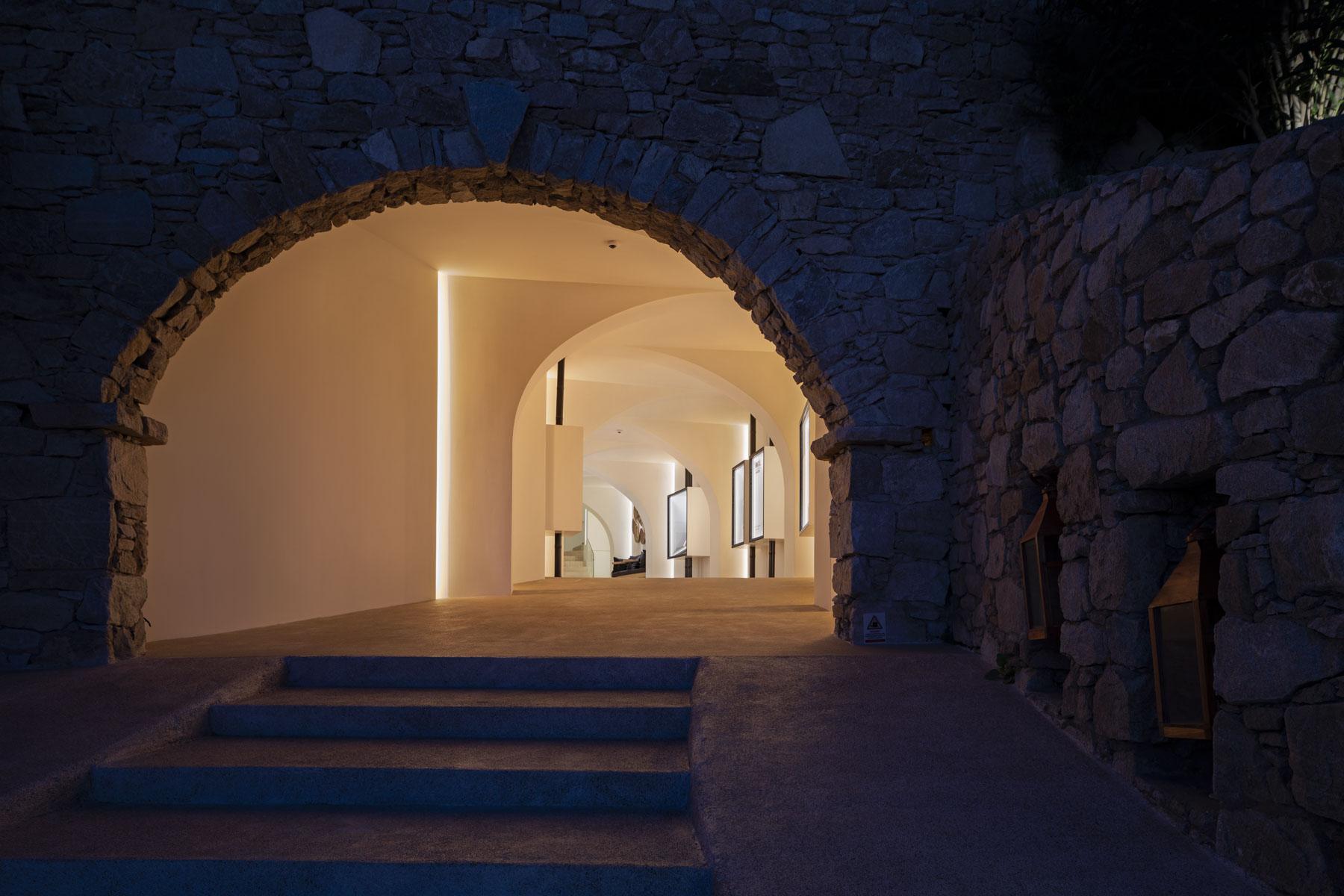 Santa Marina Hotel
ASlight was invited to design a lighting solution for the Marina hotel's main entrance tunnel that connects the outdoor area to the interior hotel reception. The challenge was to tailor the experience between the everchanging outdoor condition through to the constant interior lighting environment.
The goal was to design the first impression that meets the high expectations of a 5-star luxury hotel. Part of the lighting design scope was also to provide appropriate illumination for retail displays, as the space also hosts display cases for high-end retail firms.
Lighting had to provide a welcoming and attractive space with elegant design. The solution had to be seamlessly integrated into the architectural elements and balance the ambient lighting with the display lighting.
The solution had to be low maintenance, accessible from remote locations and minimum cabling interference to the existing infrastructure. Additionally, the control of the lighting had to work as a standalone system, in the absence of an existing automation system. The lit effect had to be dynamic, adapting to real-time natural conditions throughout the day and year, with intermediate transitions for a shuttle unnoticeable effect, providing a memorable experience for the guests.
Casambi was specified to control the luminaires as it offered a wireless solution, cable-free, robust, stable, and easy remote access from the hotel's IT manager as well as maintenance crew off-site. Additionally, it offered real-time daylight linking, time-related scene-setting and in-between scenes transition, without the need of an automated building management system.
Casambi was straight-forward for the contractor to install, flexible and easy for the integrator to program. For maintenance the system is remotely accessible and expandable for future-proofing. Casambi controls DALI DT8 constant voltage LED drivers for tunable white LED strips that links to daylight conditions, 1-10 constant voltage LED dimmable drivers for monochromatic LED strips at the displays and phase-cut dimmable downlights for accent lighting.
Photographs: Alvaro Valdecantos
Site
Santa Marina Hotel, Welcoming tunnel
Lighting Designer
Anna Sbokou and Matina Magklara, ASlight
System Integrator
Evangelos Kourouklis, Electron
Luminaire and Control system supplier
Leonidas Gongonis, Electron
Interior Design
Silvina Macipe Krontiras and Stelios Sarigiannis, SMK
Contractor and HM works
George Tsikouras and Panos Pavlidis, ECC
Functionality
Scenes
Daylight Harvesting
DALI DT8
Units used
CBU-ASD
CBU-TED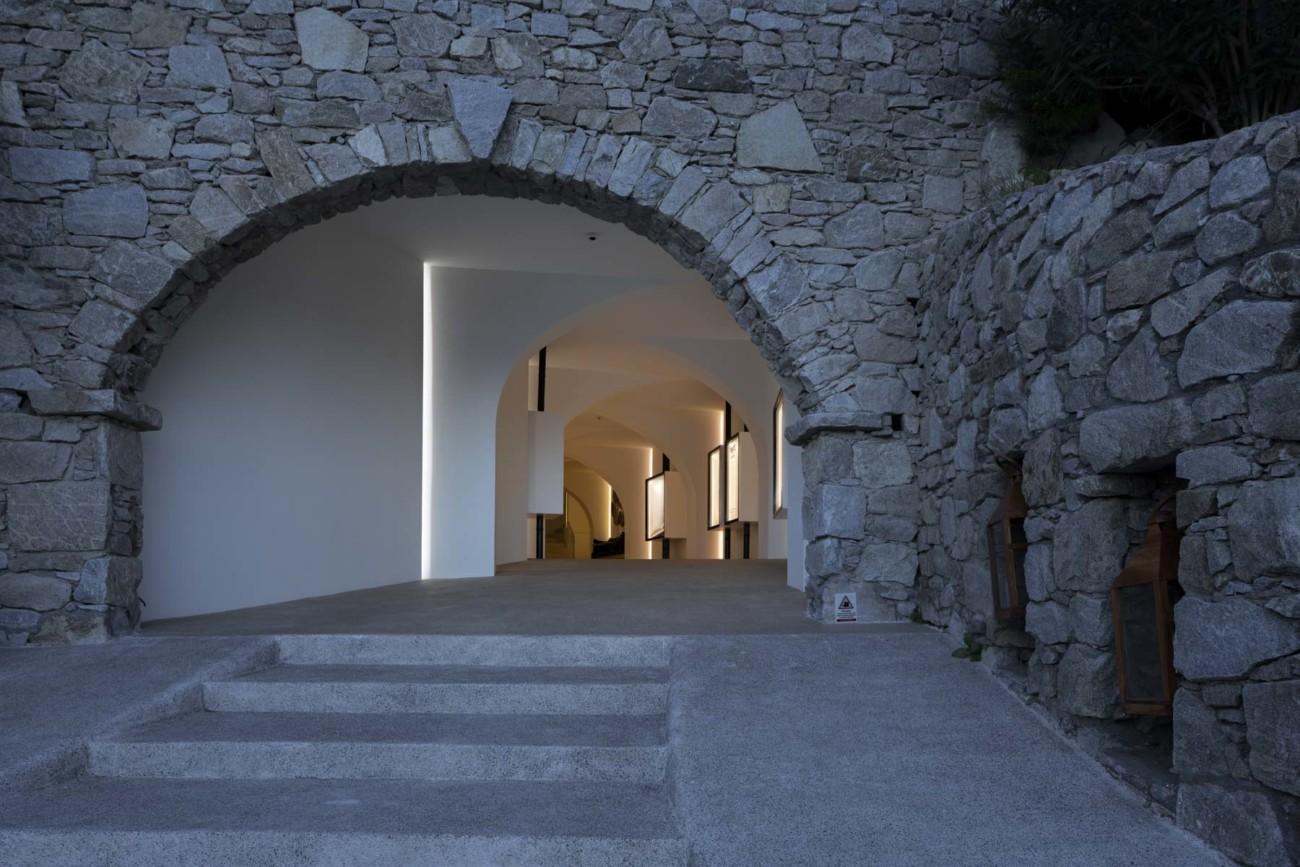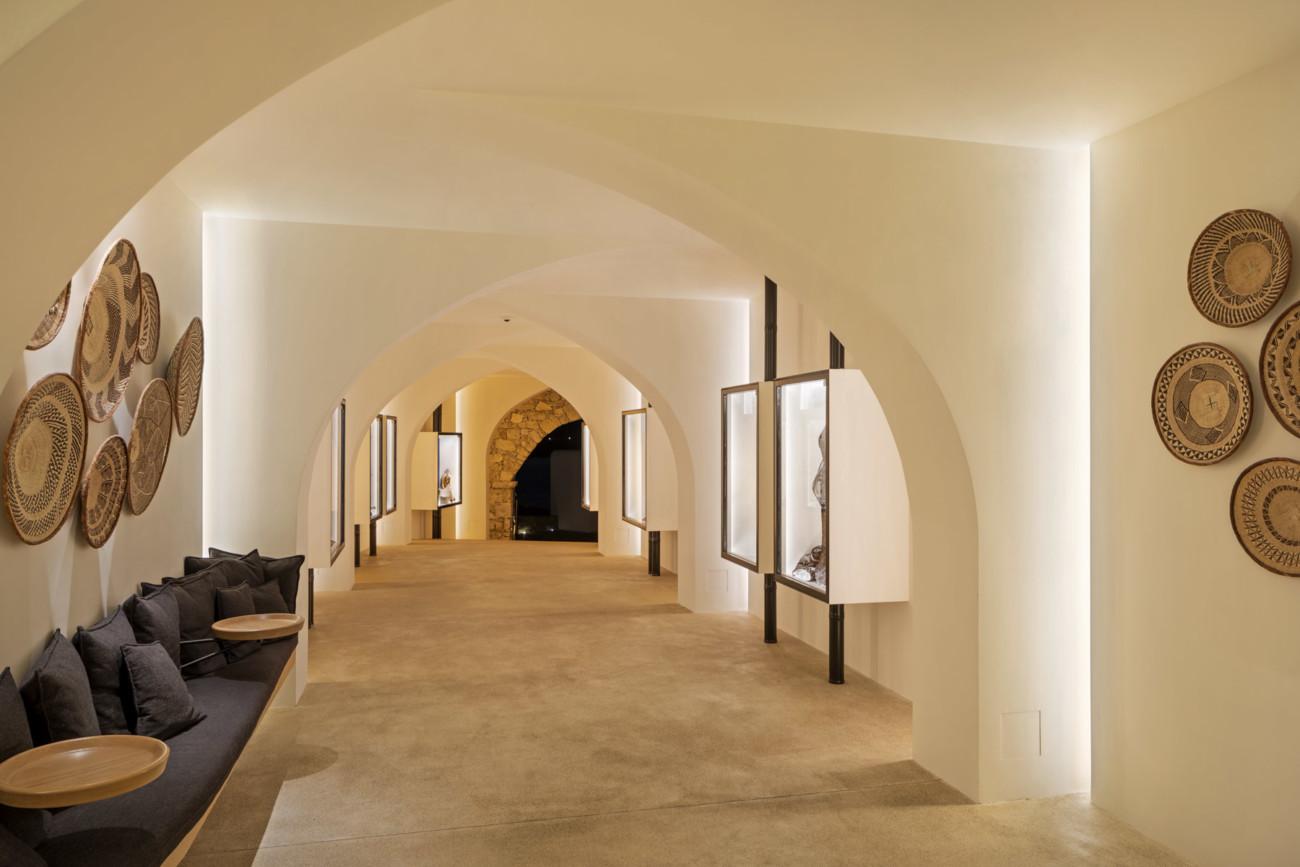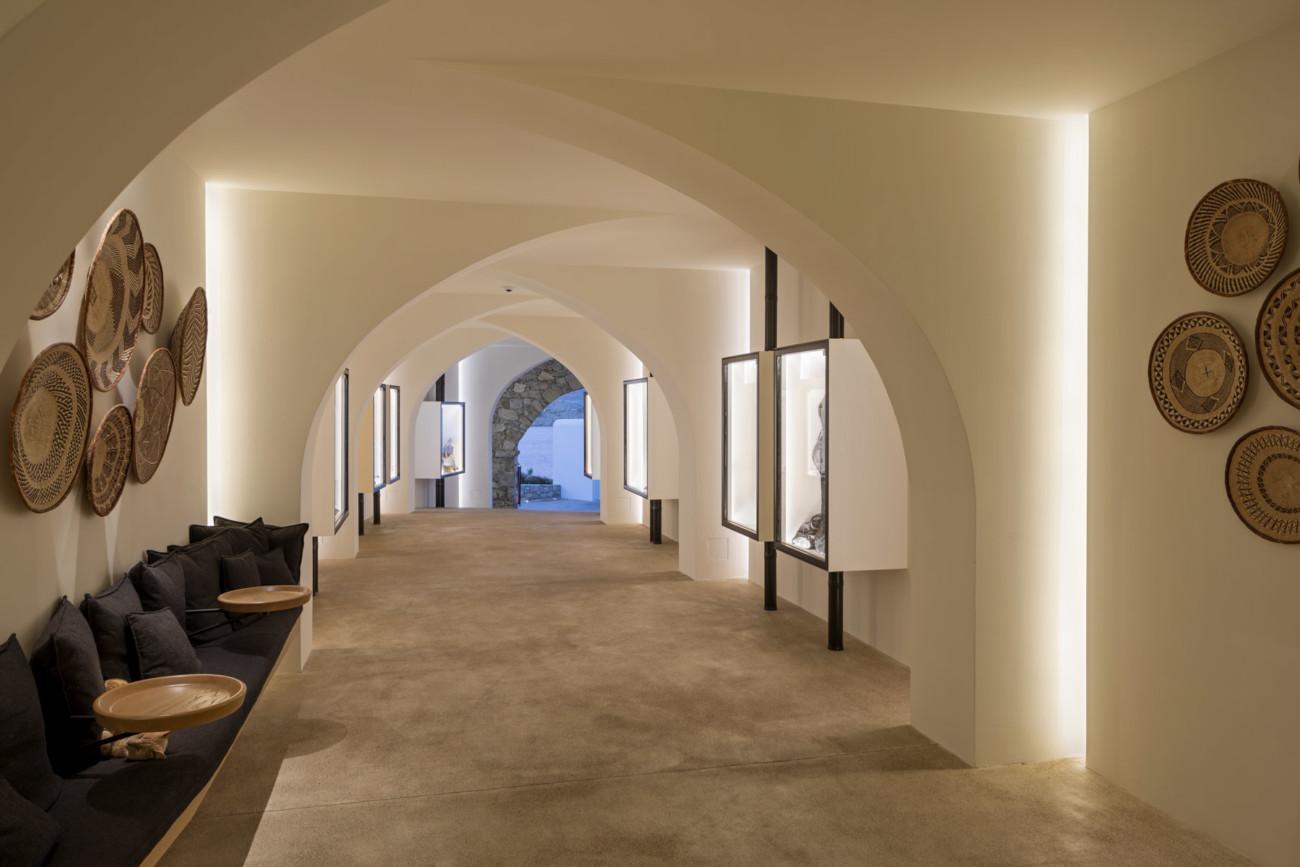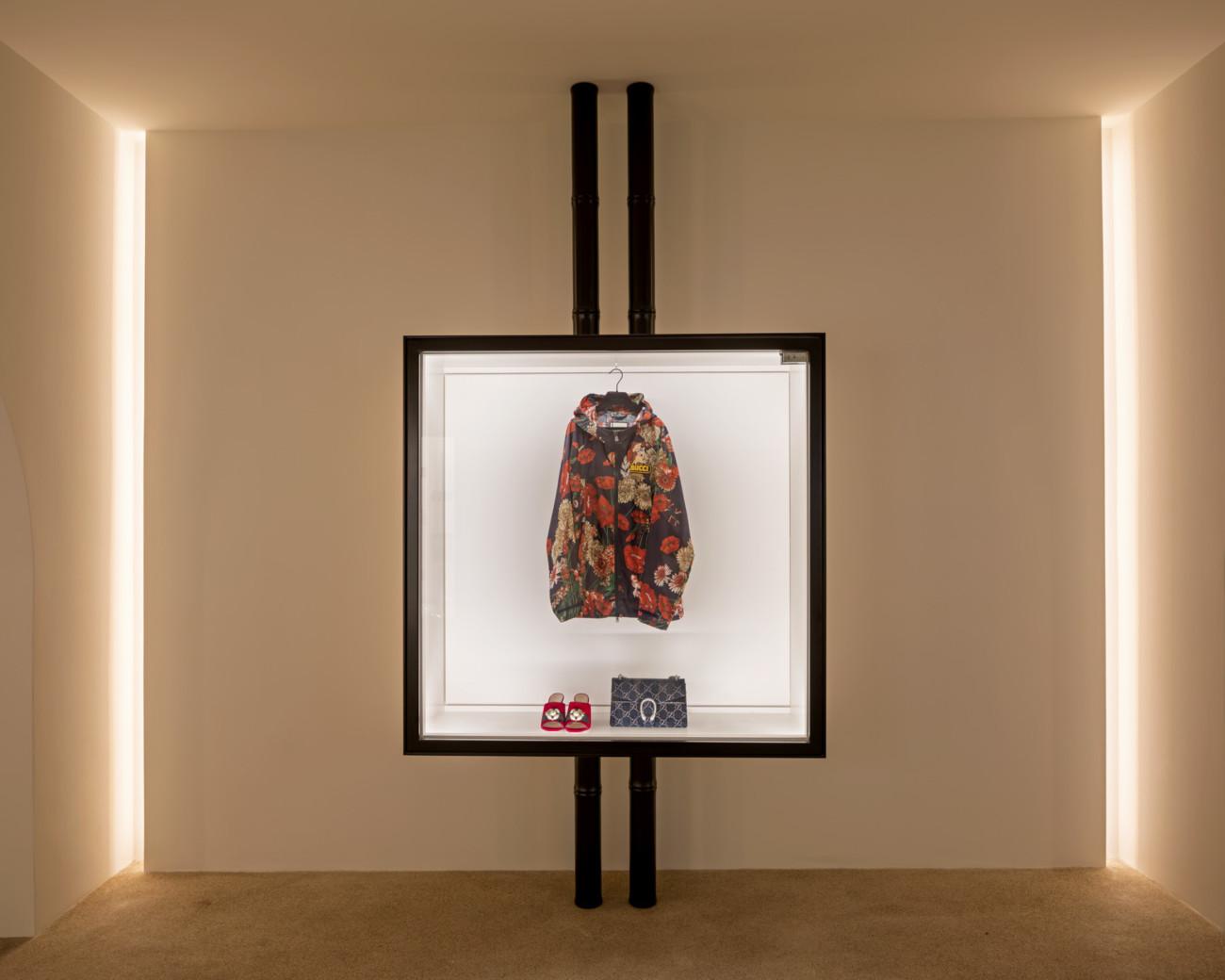 Share your work with us
If you have a Casambi project that you would like to publish at Casambi.com please click the button below and tell us a little bit more about the project. We'll get back to you within two business days.