Specifying with Casambi
We appreciate that there are many details to be considered when exploring lighting control applications, from the modes of communication, the lighting design, functionality, and the platform. Price and future-proof qualities are also deciding factors.
Casambi's technology and services provide designers with a framework to wirelessly link devices together enabling the creation of highly customizable smart lighting control networks. From controlling single-room setups to programming bespoke site-level functionality to integrating with external building management systems, Casambi is designed to scale with your ambitions.
By going wireless with Casambi, it becomes easy to confer social benefits by improving visual comfort and personal safety while tapping into energy and cost savings. To achieve this, Casambi supports presence sensors, daylight sensors, timers, and software tools that enable continuous monitoring and analysis of a lighting system's energy performance.
We want to make the process of specifying with Casambi as seamless, as joyful, and as easy as possible.
3+ Million
Casambi Ready products sold
100.000+
Projects worldwide
7.500
new Casambi projects per month
Key Features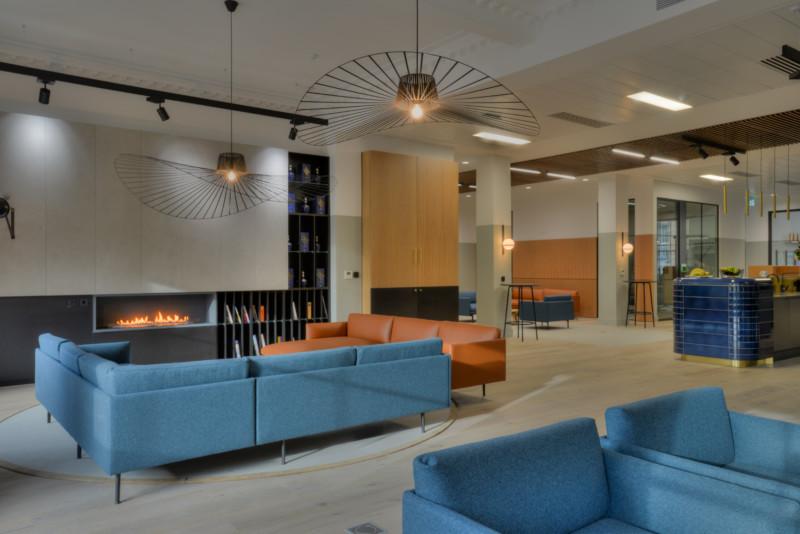 The most comprehensive ecosystem for wireless lighting controls.
The Casambi Ecosystem provides all the components and services needed for a successful lighting project. All Casambi Ready products work together, regardless of brand. And we offer a stress-free way to integrate any non-Casambi Ready luminaires or control products into your Casambi system using our Bluetooth modules.
Explore the Casambi Ecosystem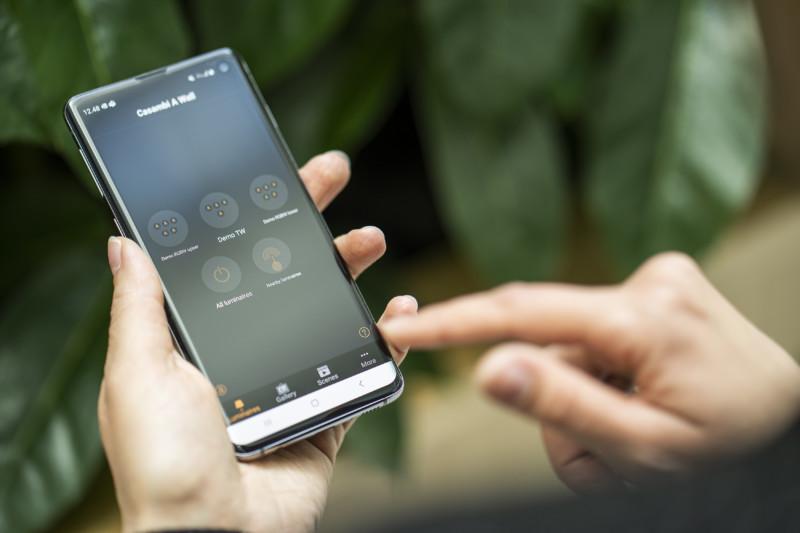 Casambi's lighting control application
Casambi-enabled products are configured and used with the Casambi App. The ever-expanding features can match the strictest of briefs and the wildest of imaginations. Daylighting, timed scenes, animations… it can all be configured in the app. Freely available for both iOS and Android, it contains everything you need for intelligent, flexible, and fully automated lighting controls. At your fingertips.
Learn how to create daylight, circadian and time-based scenes with Casambi.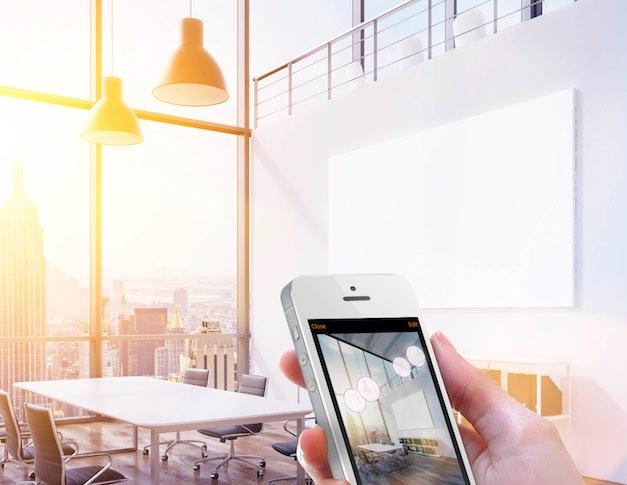 Easy Commissioning & additional support
Casambi's intuitive design makes commissioning tasks so simple that they can be easily handled by anyone. The pairing process is quick: the app will search for all powered Casambi-enabled devices within Bluetooth range of your mobile device. If your project requires a certified commissioning engineer, our global partner network is ready to support. And we offer training for those who wish to become more deeply acquainted with the Casambi App's features and functionality.Search for a certified commissioning partner near you.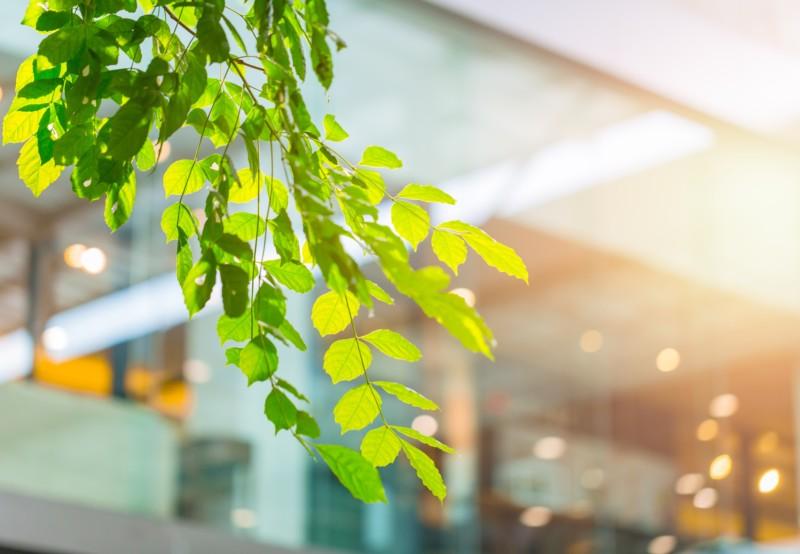 Sustainability
Wireless lighting control plays a huge role in the provision of attractive spaces that offer outstanding user experiences and improve occupant well-being and productivity.
It is also possible to significantly reduce a building's ecological footprint and fire load by going wireless.
We work with leading architects, real estate developers, and engineering bureaus who see value in using IoT solutions to optimize energy use and improve their buildings' operational profiles.
Application areas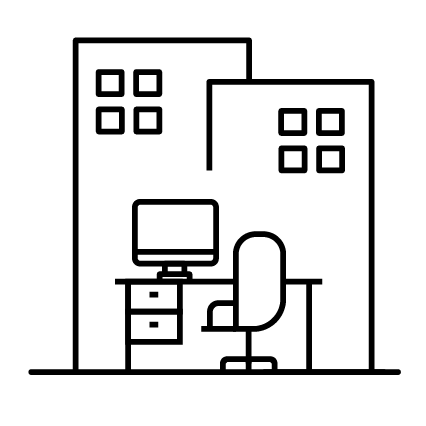 Office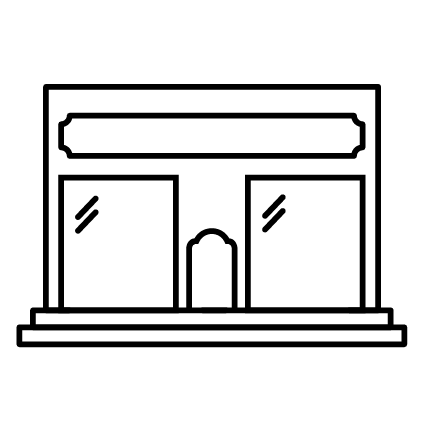 Retail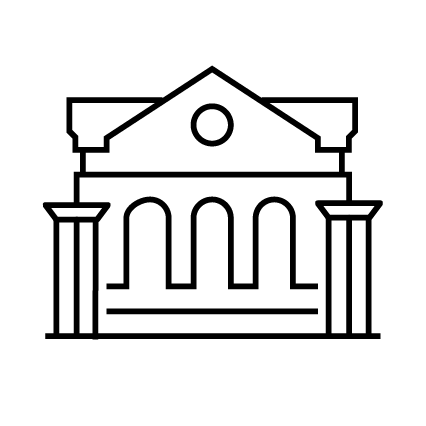 Museums & Historical buildings
Industry
Hospitality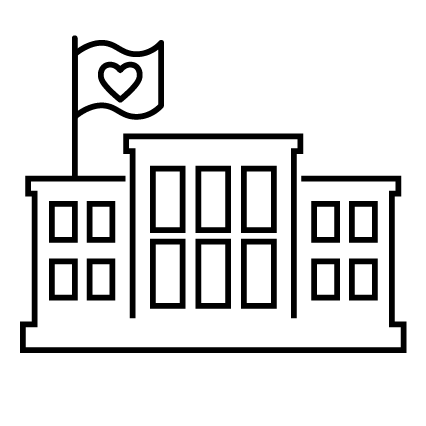 Health & Wellness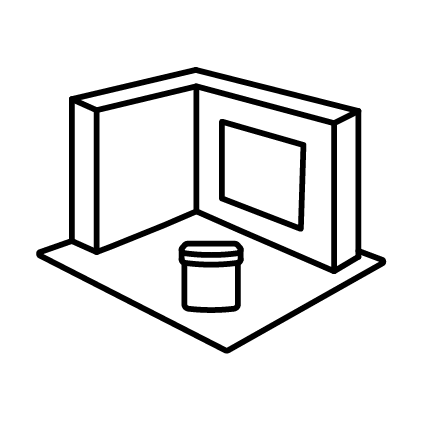 Design & Installations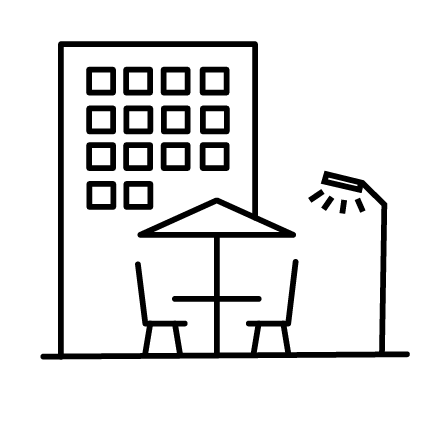 Outdoor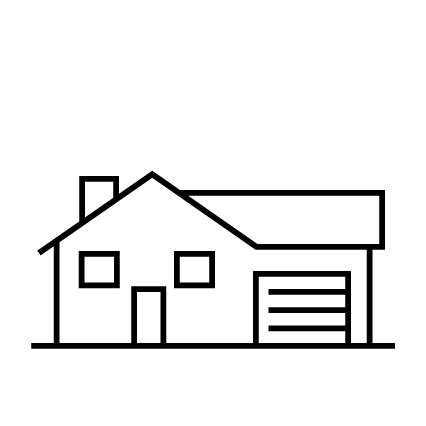 Residential
Here to help
In the name of smooth project implementation and a great lighting control experience, our dedicated Specification Success Team is here to help you and your customers with any product or project-related questions. We also offer a rich library of application use cases and other materials explaining our technology offering.
Why choose Casambi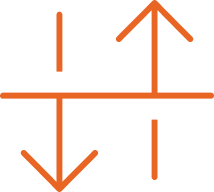 Flexibility
Freed from the physical constraints of wiring, any additions or changes to lighting control installations can be easily implemented in the Casambi app. It's possible to add or remove luminaires, introduce new functionality and custom-made scenes at any time. Casambi caters to the highest demands and fulfillment down to the smallest detail.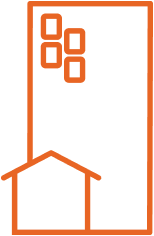 Scalability
Casambi enables expansion from the use of discrete, isolated products to product systems and from there to systems of systems that all link together. From a single room, it is easy and cost-effective to upscale to site-level functionality and then expand to outdoor applications.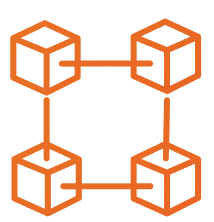 Interoperability
Leading technology and manufacturing companies bring their own unique designs to the table, yet the chips and the firmware inside all devices come from Casambi. This guarantees interoperability so that you can enjoy unlimited product choice and freedom from fear of technological obsolescence.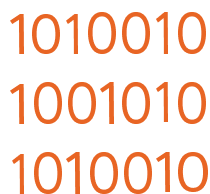 Endurability
Over-the-air programming allows us to push new security, software features, and additional functionality out to the entire fleet of installed devices at once. It's this software-driven mechanism that allows for constant and fast evolution, reacting to real market needs and more importantly, extending the lifespan of installed devices.
Security & robustness
Casambi is deployed in highly sensitive environments, such as in hospitals and airport control towers. Therefore, reliability and security of communication are critical. Our system is robust in design and has been certified as cyber-secure in accordance with global standards.