CBU-ASR Bluetooth controllable 2ch 0-10V controller
CBU-ASR is a multi-purpose wireless control unit. It has two 0-10 VDC outputs. For tunable white applications, it is an ideal match for one or two-channel dim-to-off drivers that provide auxiliary power. It can also be used with industry-standard power packs to turn on and off large electrical loads.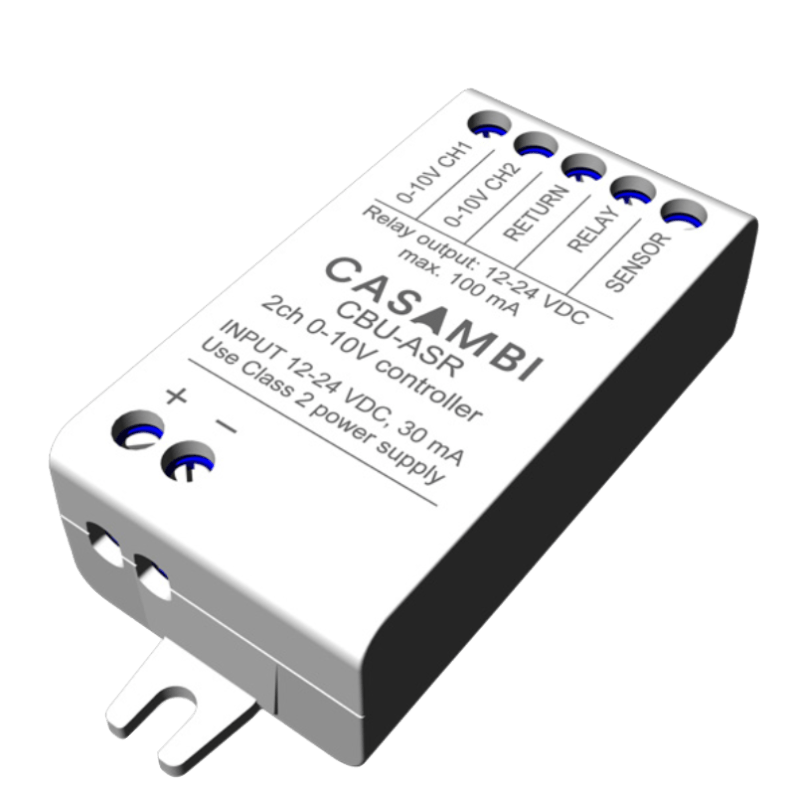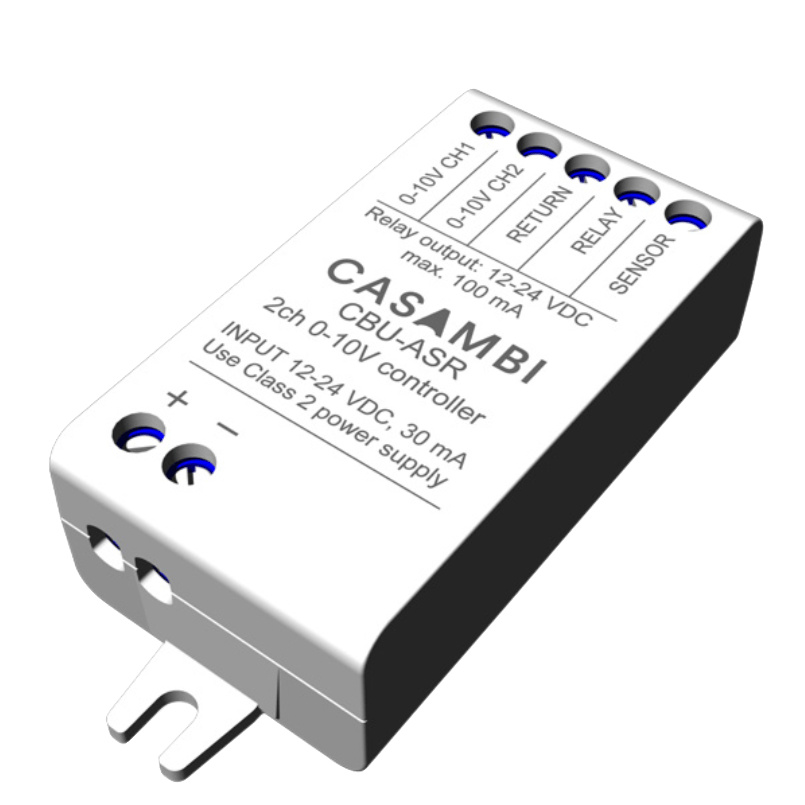 Product description
The CBU-ASR can be configured to control 2 single-channel drivers or 1 multi-channel drivers. Both 0-10 VDC channels can be configured to control 2 channels of brightness or one channel can control brightness and one channel can control the temperature.
The CBU-ASR also has a sensor input which works with all standard low voltage occupancy sensors. The sensor input can also be configured to accept a signal from a light sensor.
Input Power
12-24 VDC, 30 mA
2 channels of 0-10 V Output
0-10 VDC
1 Sensor input
Occupancy sensors signal 12 or 24 VDC
1 relay output
Switches input voltage (12 to 24 VDC, max 100 mA)
Dimensions
72.6 x 30.0 x 18.0 mm
Protection
IP20